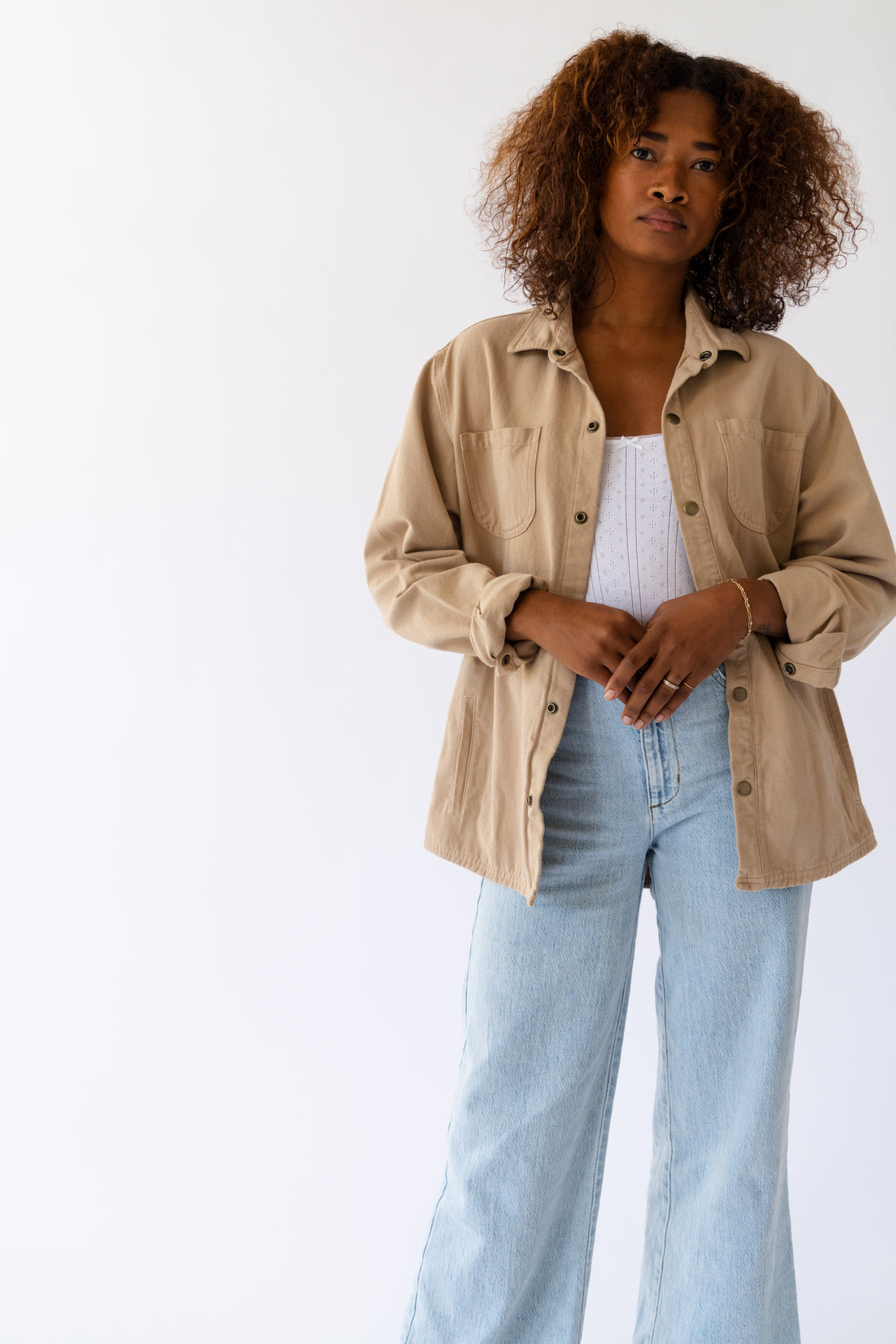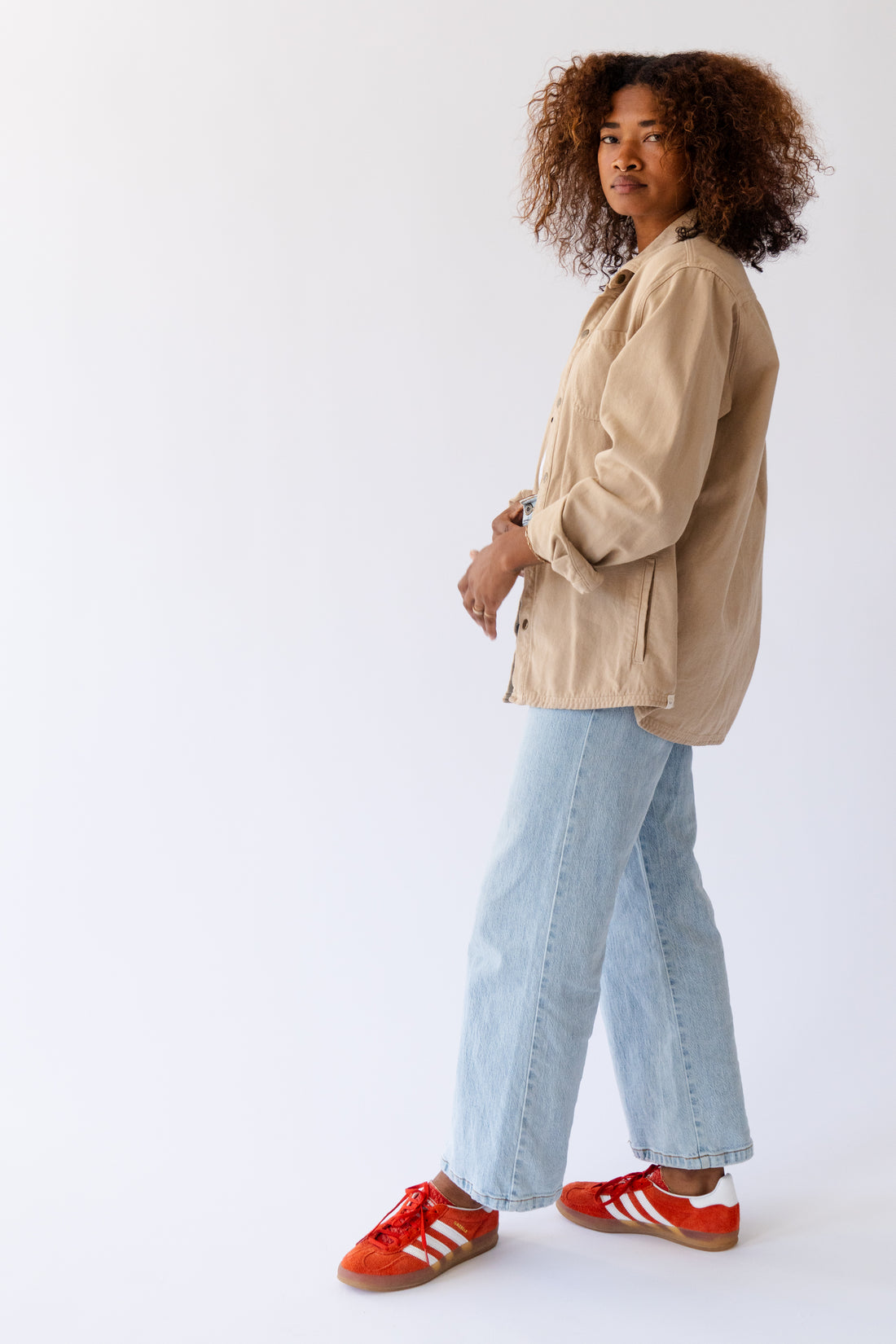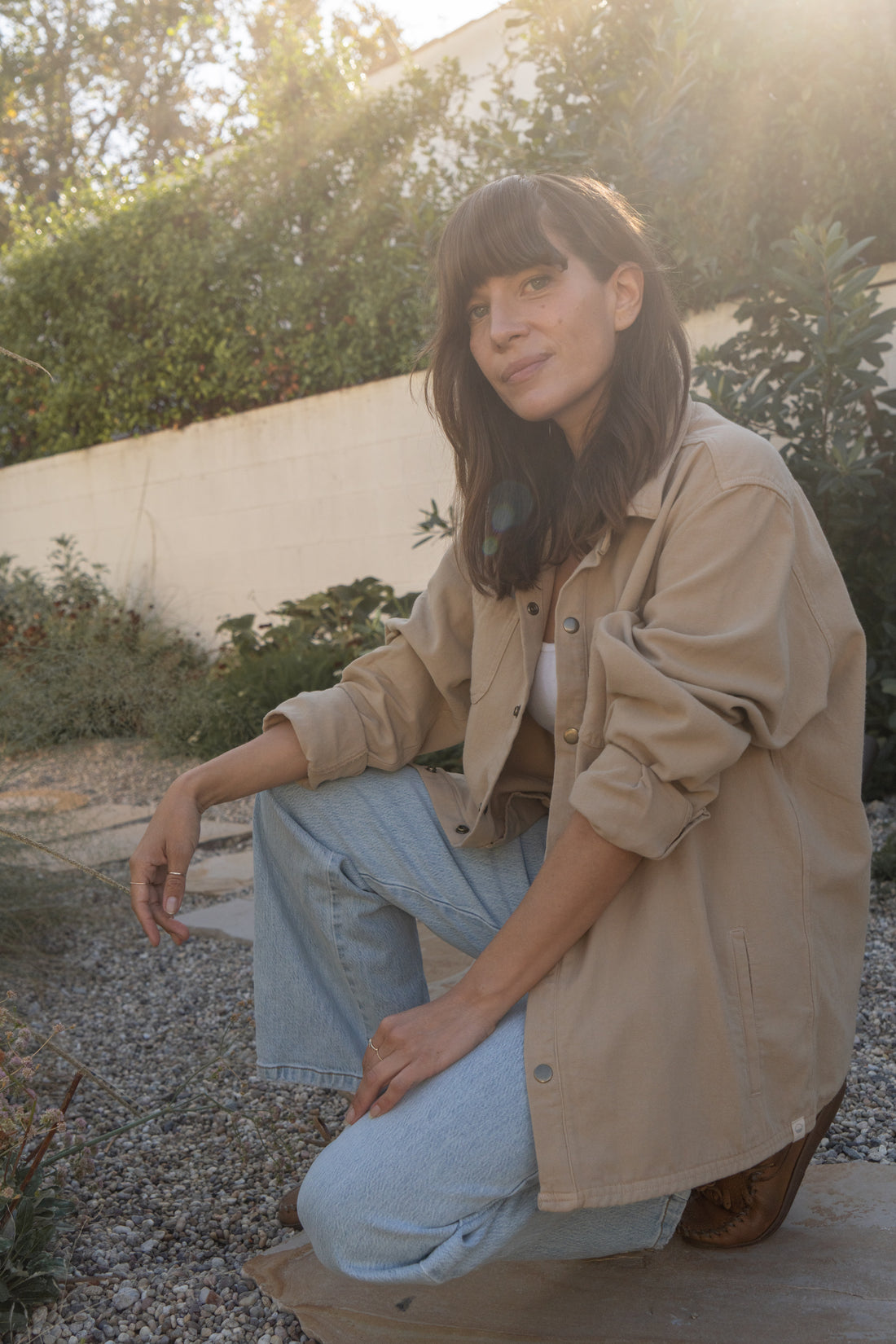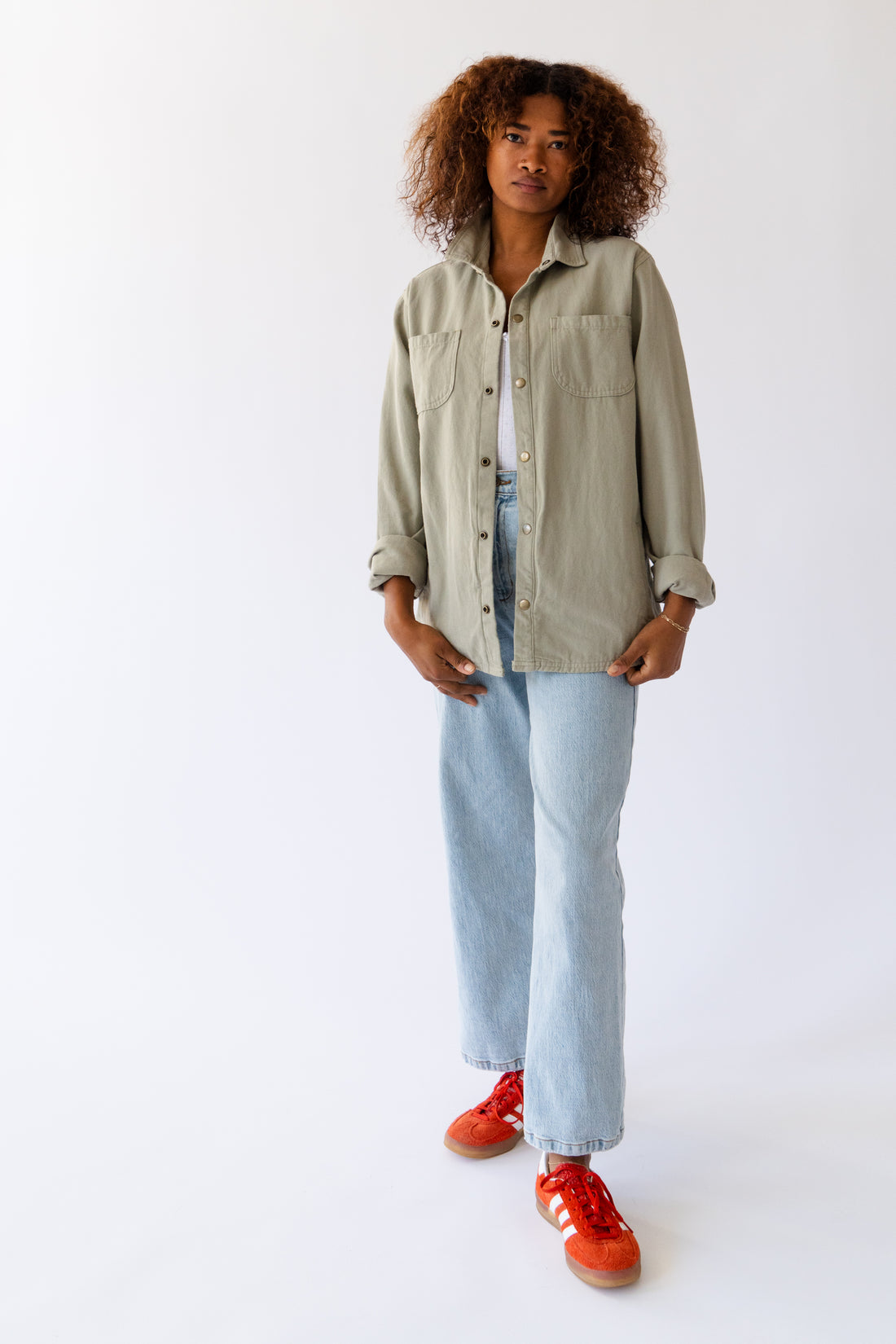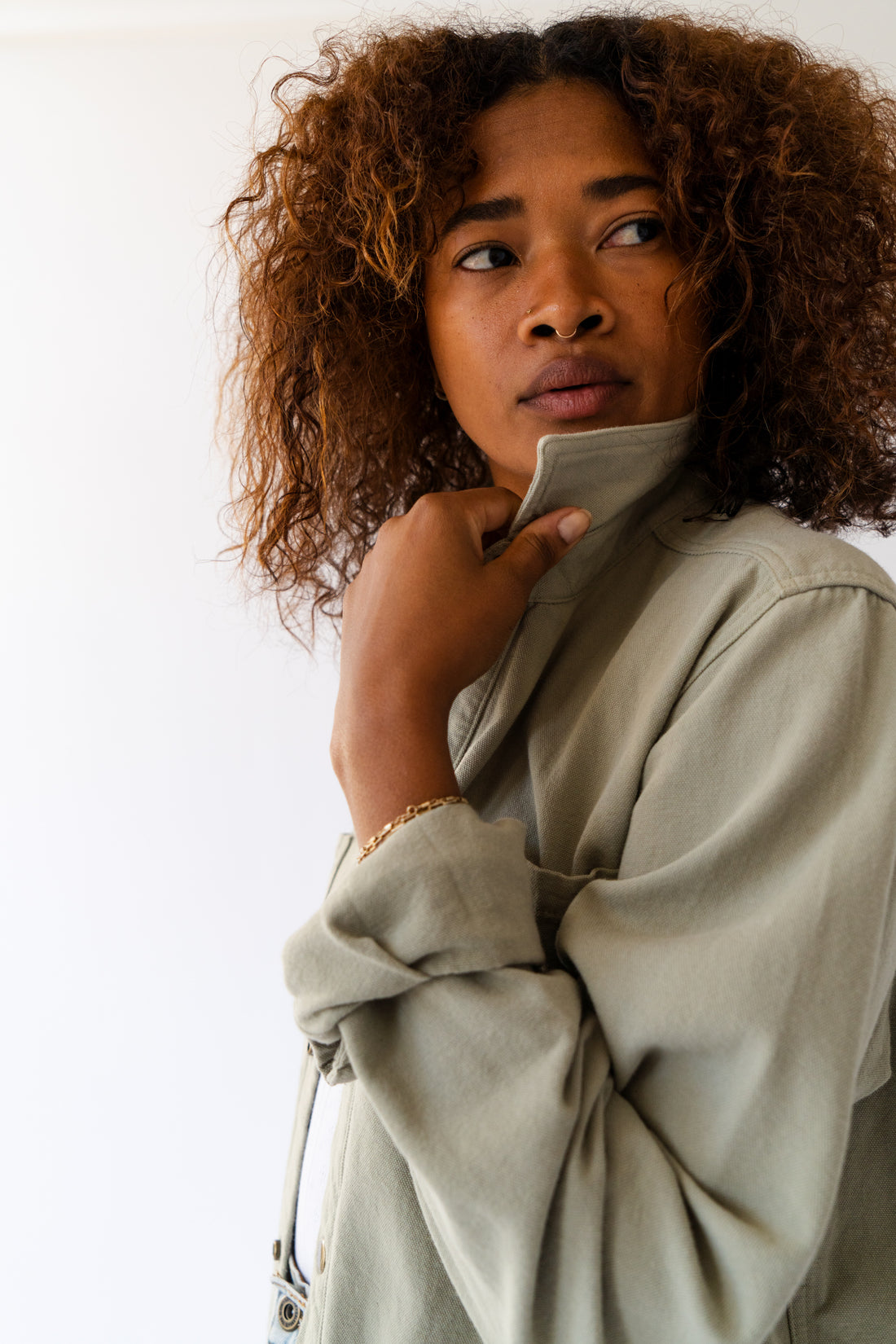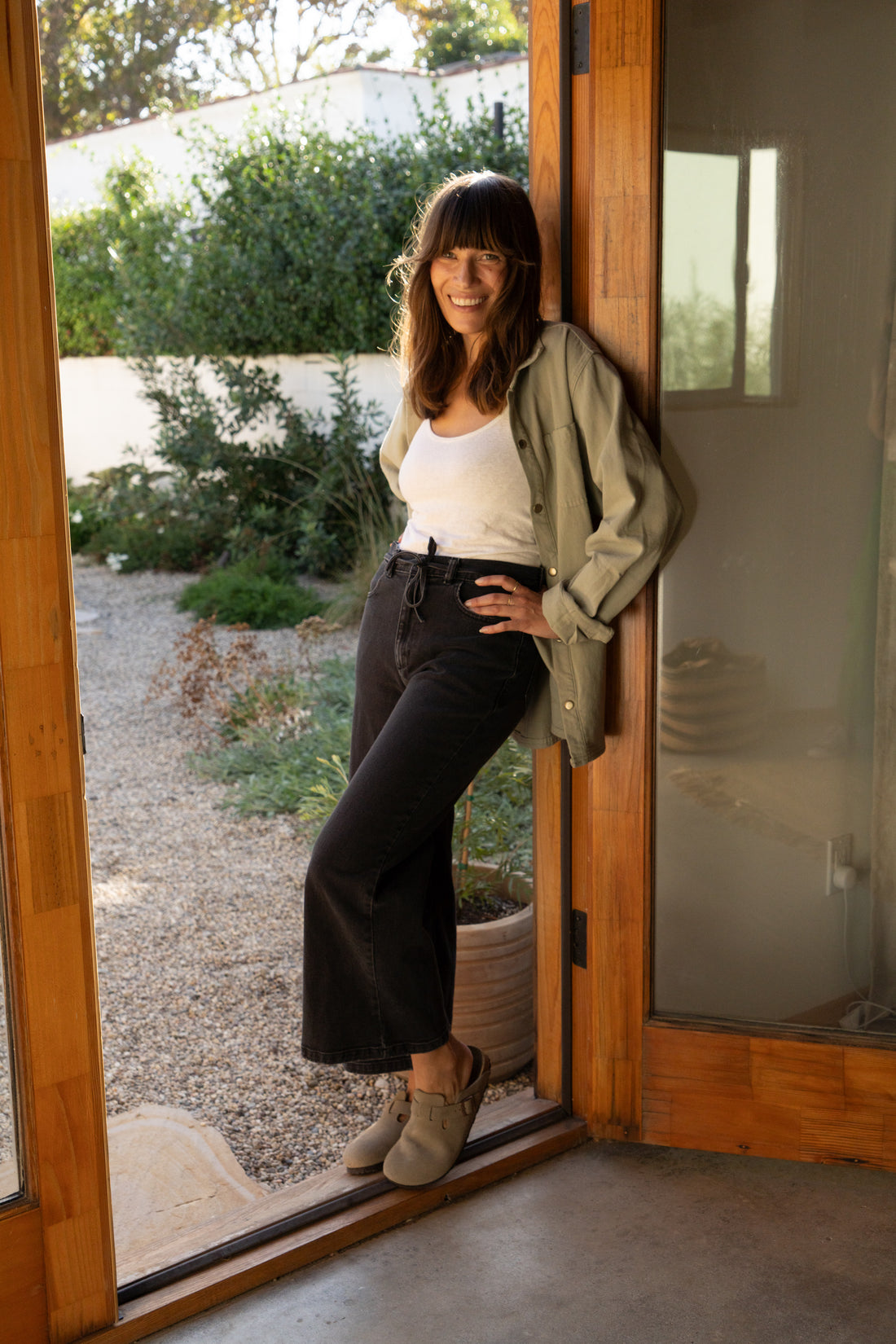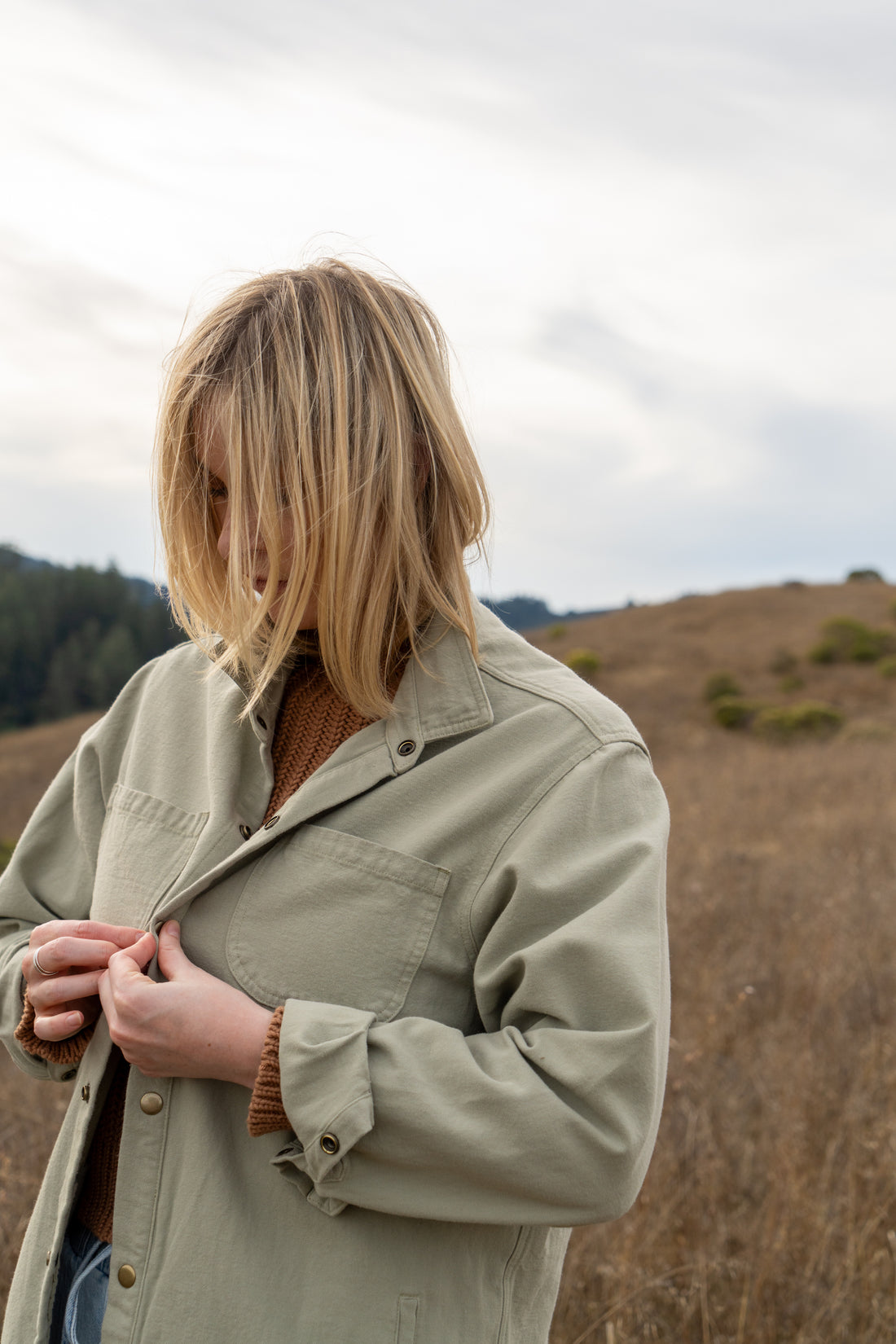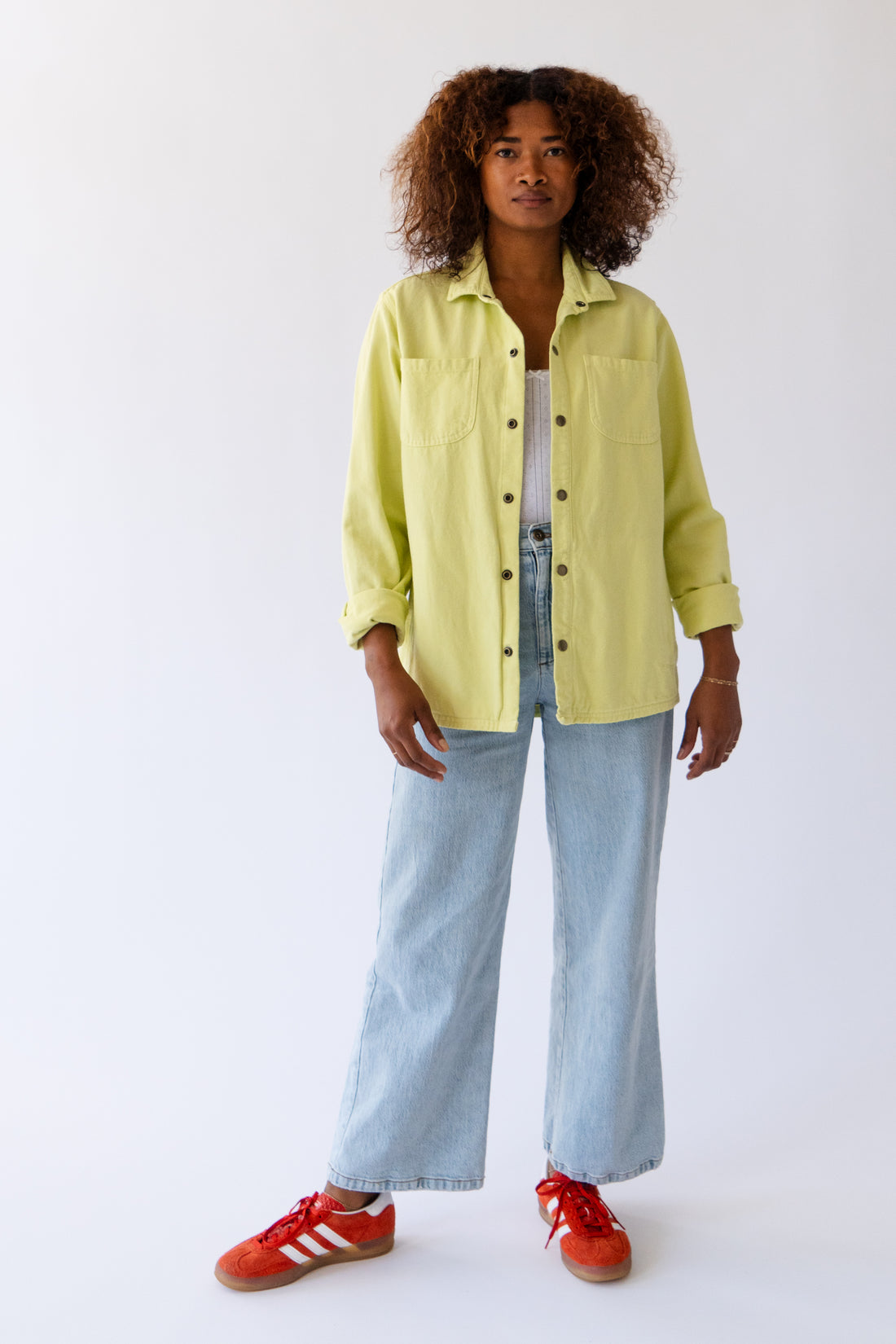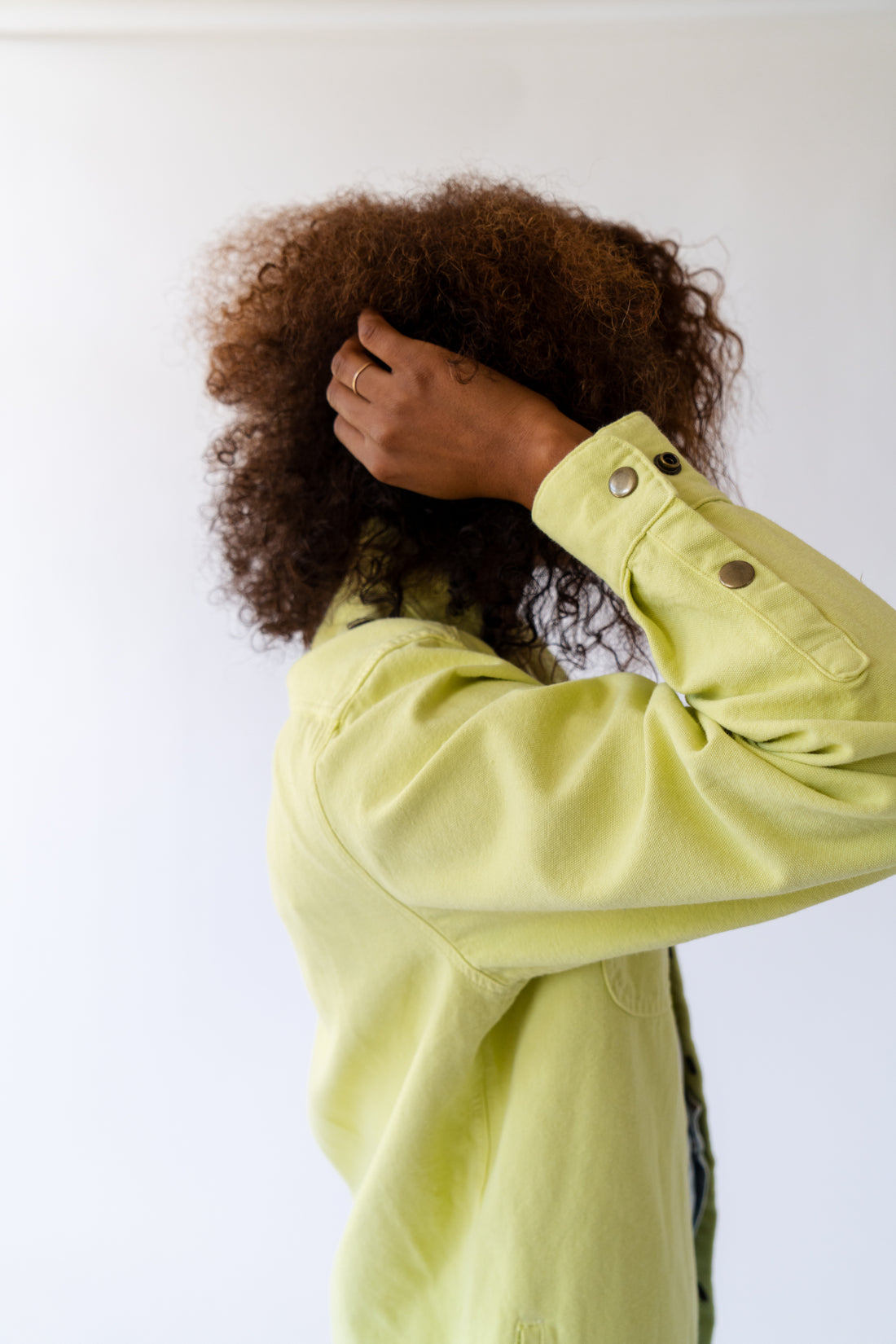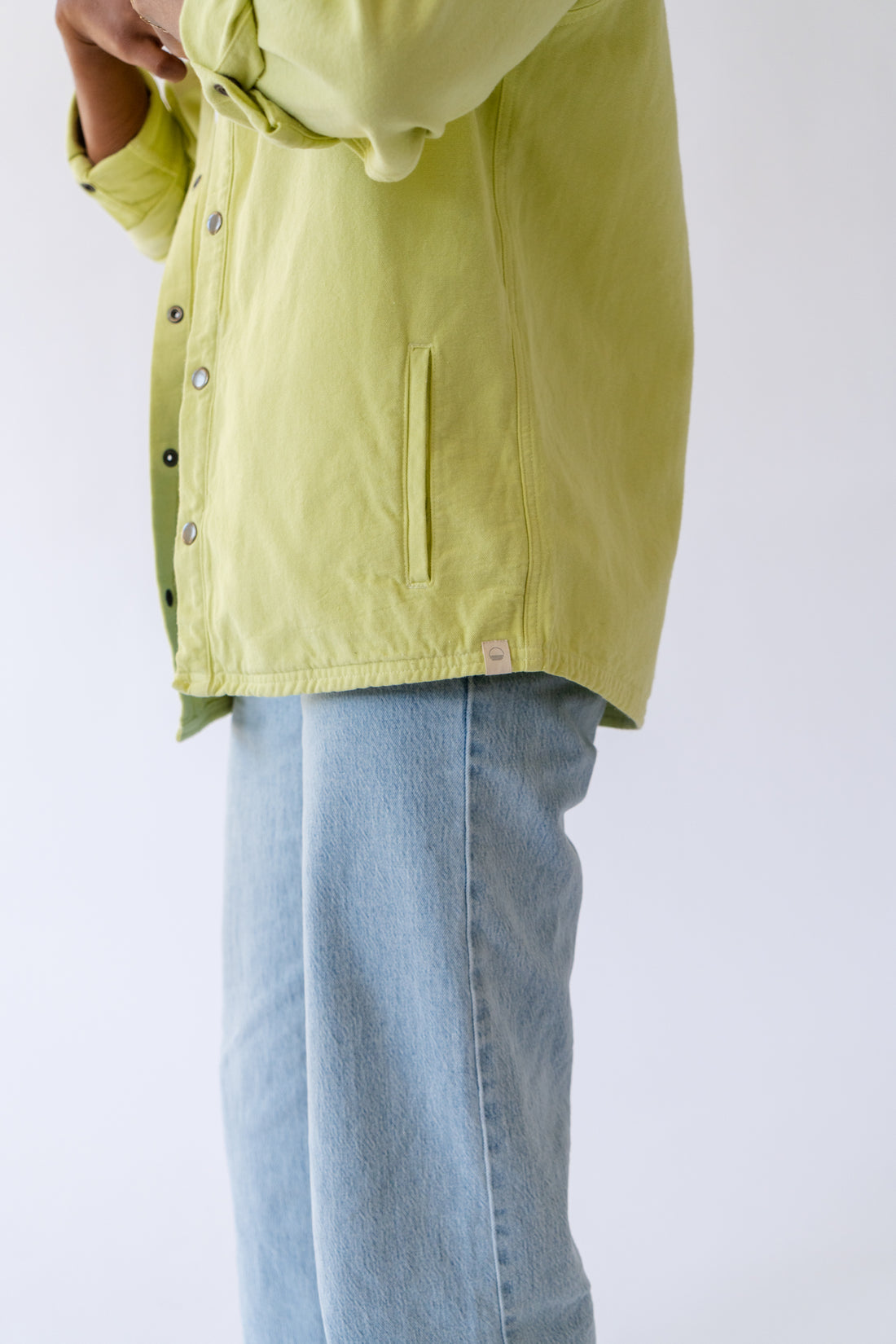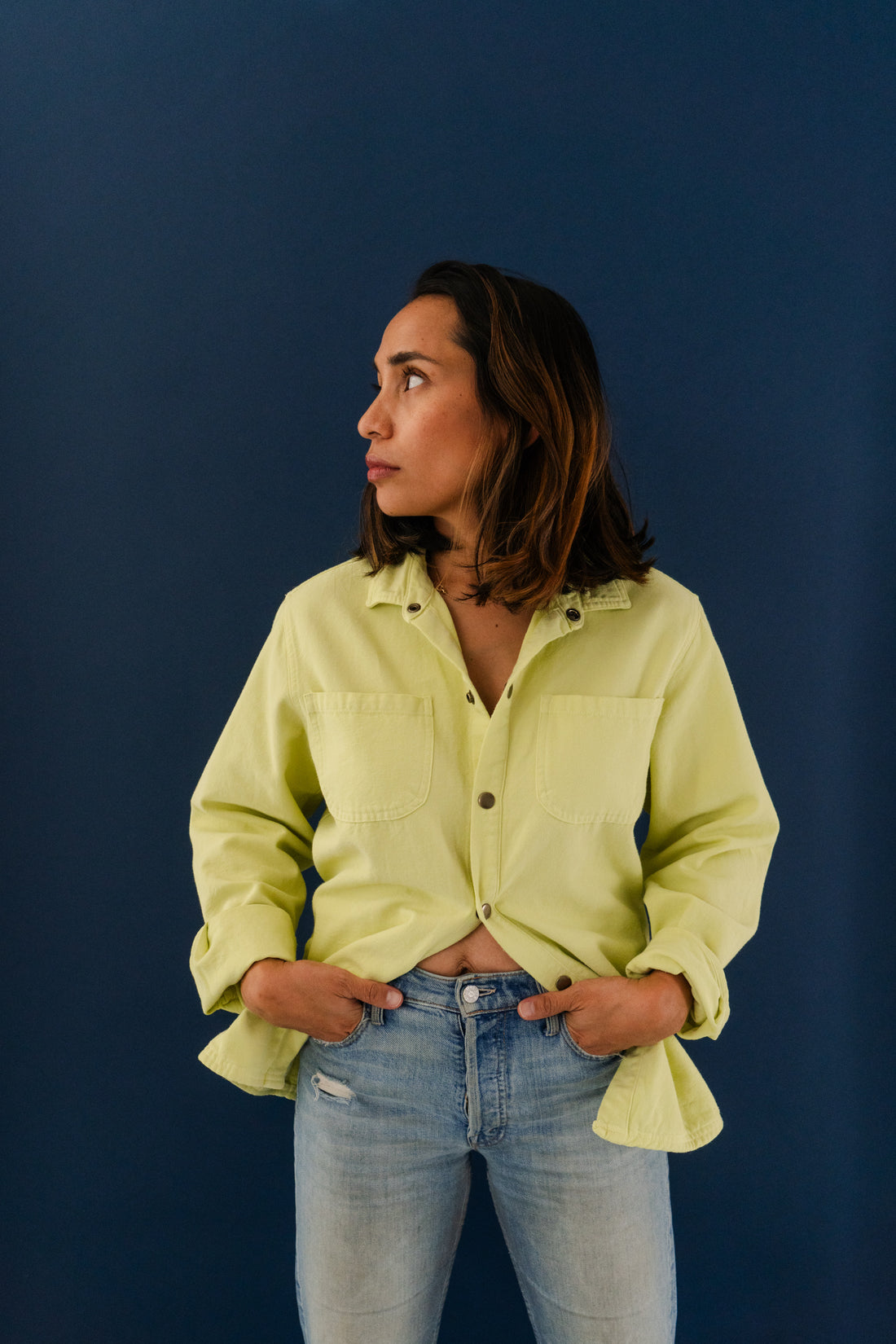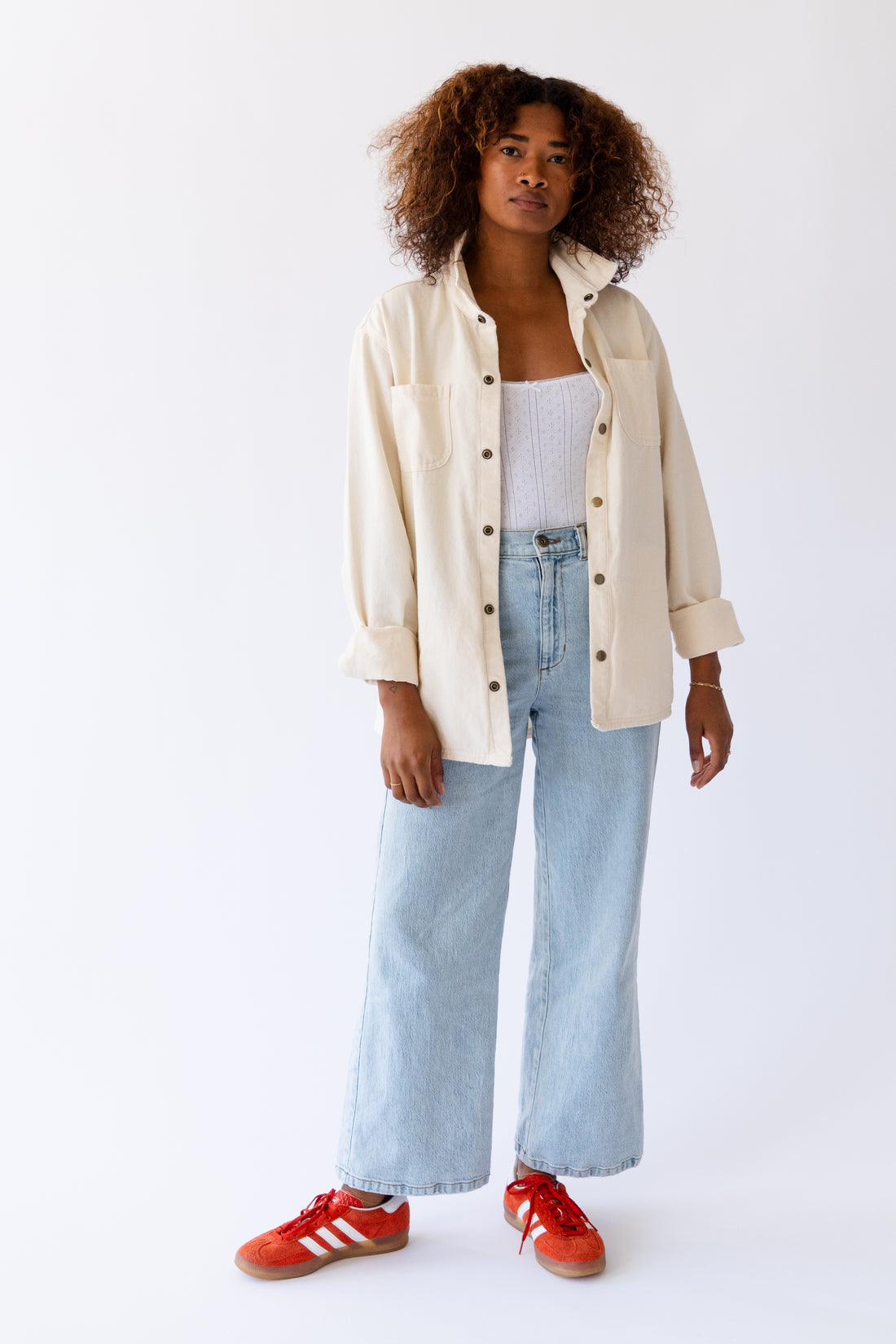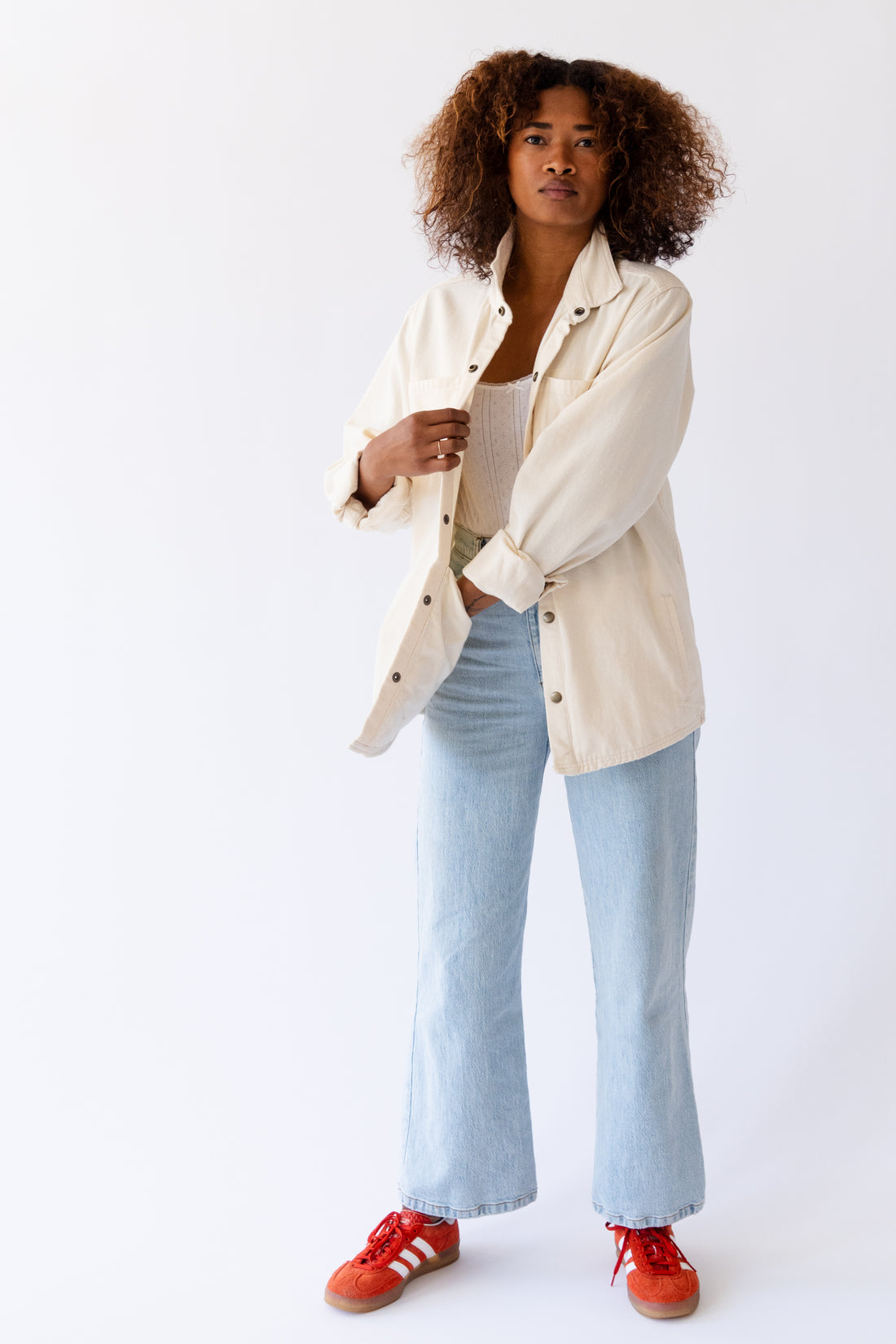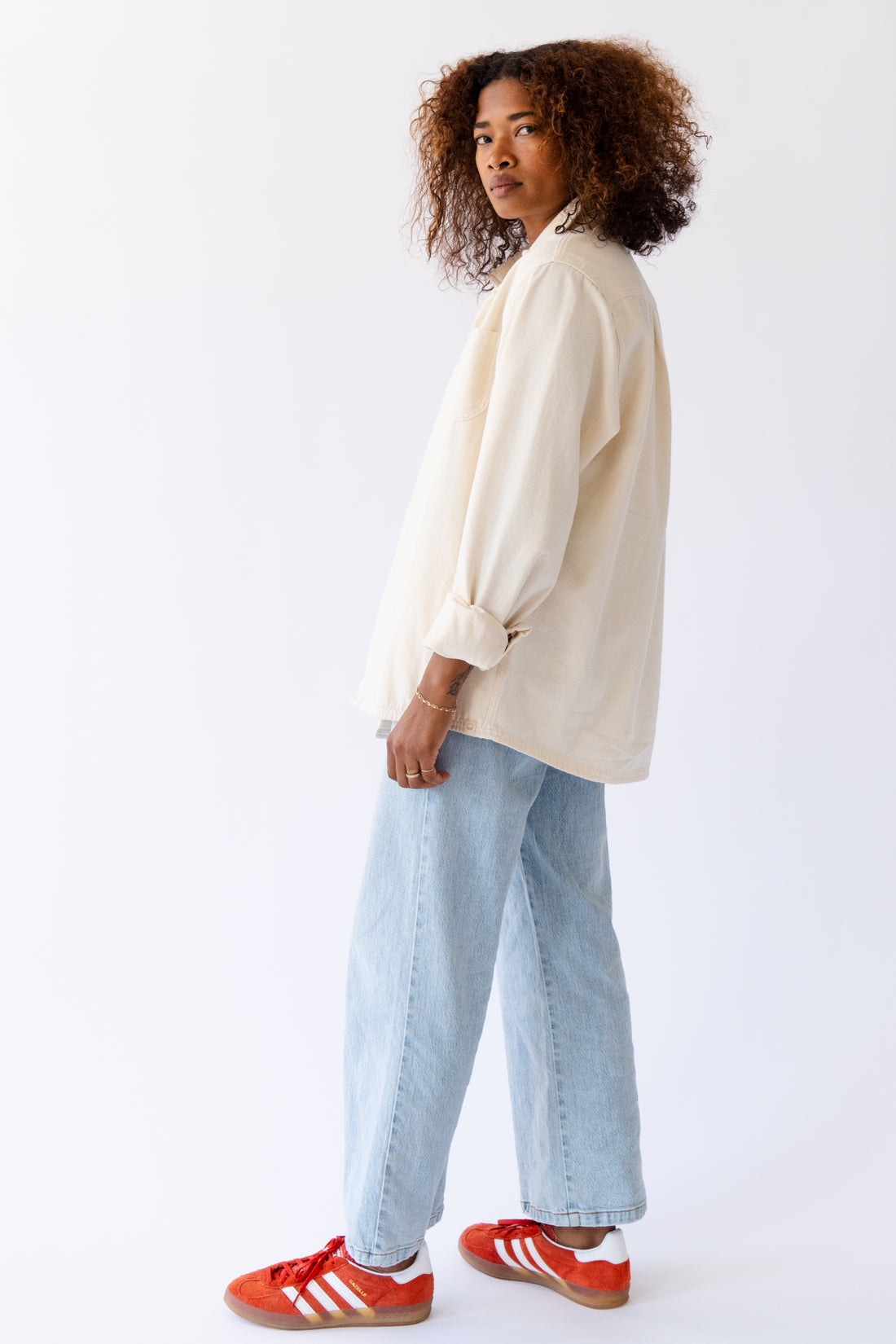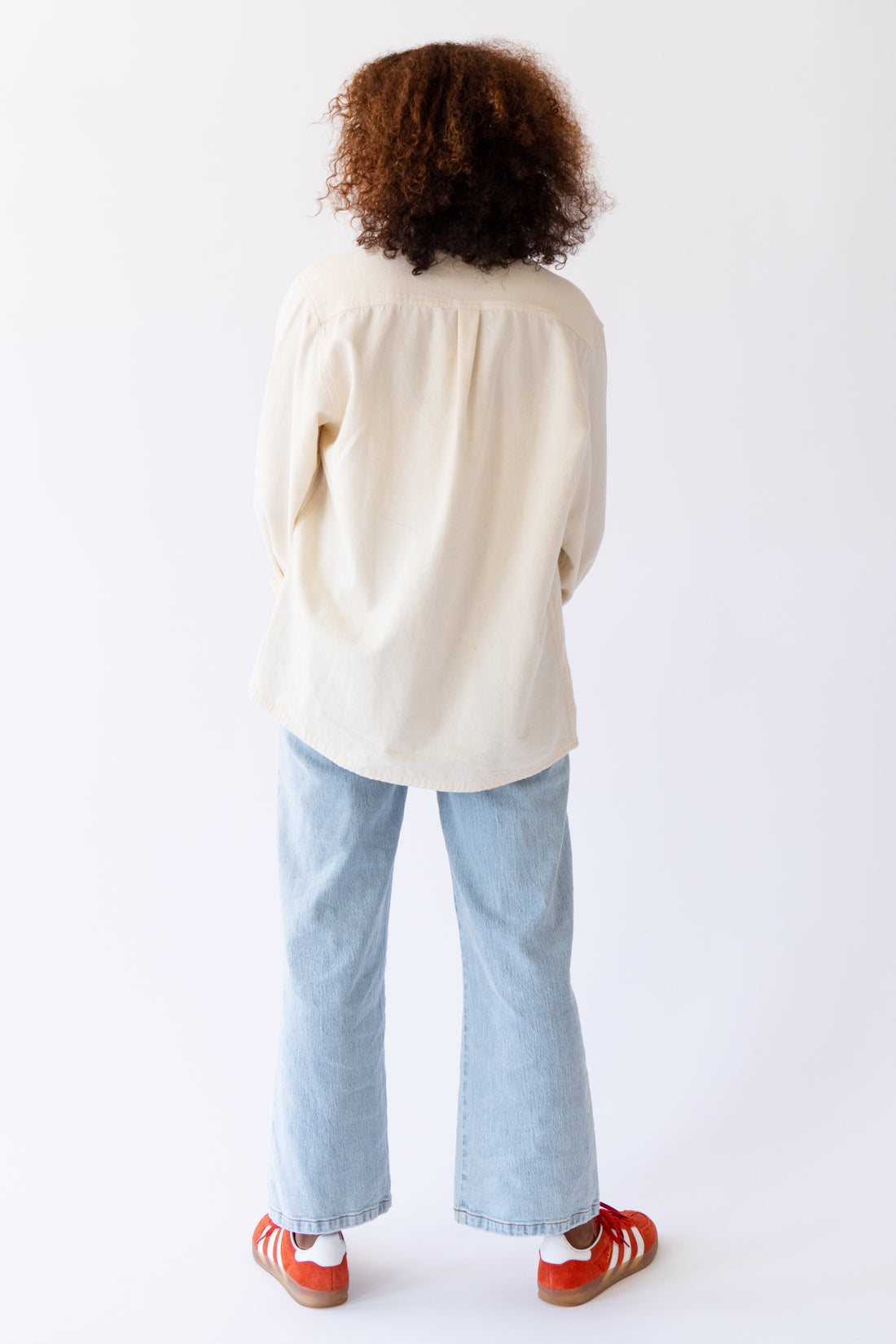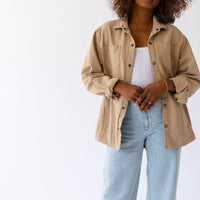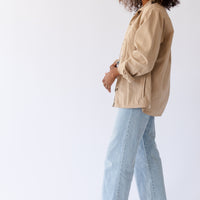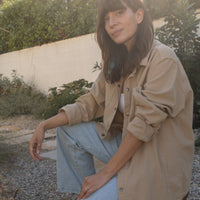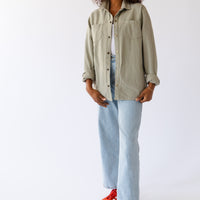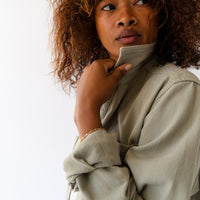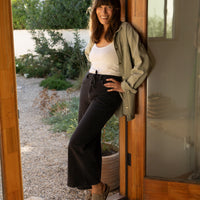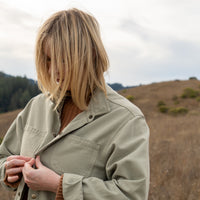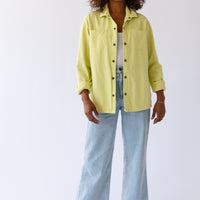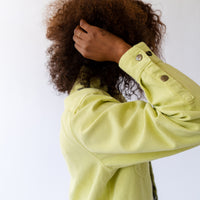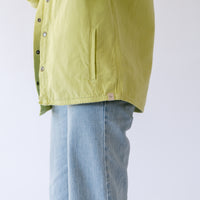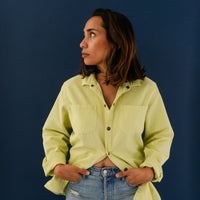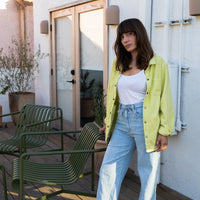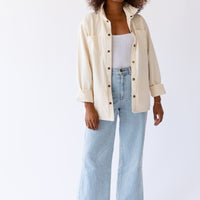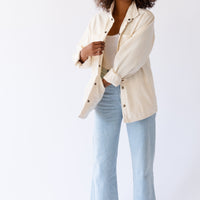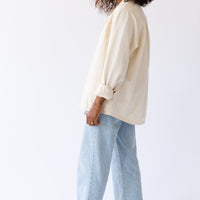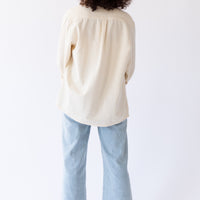 Organic Plant Dyed Collector's Shirt
Our super popular unisex shirt-jacket NOW DYED FULLY BY THE EARTH.

Natural: Raw organic cotton washed 
Sand: Columbian Walnut (Juglans neotropica)
Aloe: Guatemalan Indigo (Indigofera suffruticosa)
Lime: Evergreen Plant native to Peru (Schinus molle)

Our Collector's Shirt is one of our best sellers that is now back in stock and all dyed from botanicals. This shacket features brass snaps and has side welt pockets, front patch pockets, and inside pockets so you can collect ALL THE THINGS. Perfect as a shirt or sized up as a jacket.
100% GOTS Certified Organic Hand Picked Cotton: Grown and picked in the friendliest way to our planet. Dyed by plants. 
Machine wash cold. Tumble low. 

MEASUREMENT IN INCHES:
S:
Sleeve: 30 
PTP: 20 
Length: 26 

M:
Sleeve: 30.5
PTP: 21
Length: 27 

L:
Sleeve: 31 
PTP: 22 
Length: 28 

XL:
Sleeve: 32 
PTP: 25 
Length: 29