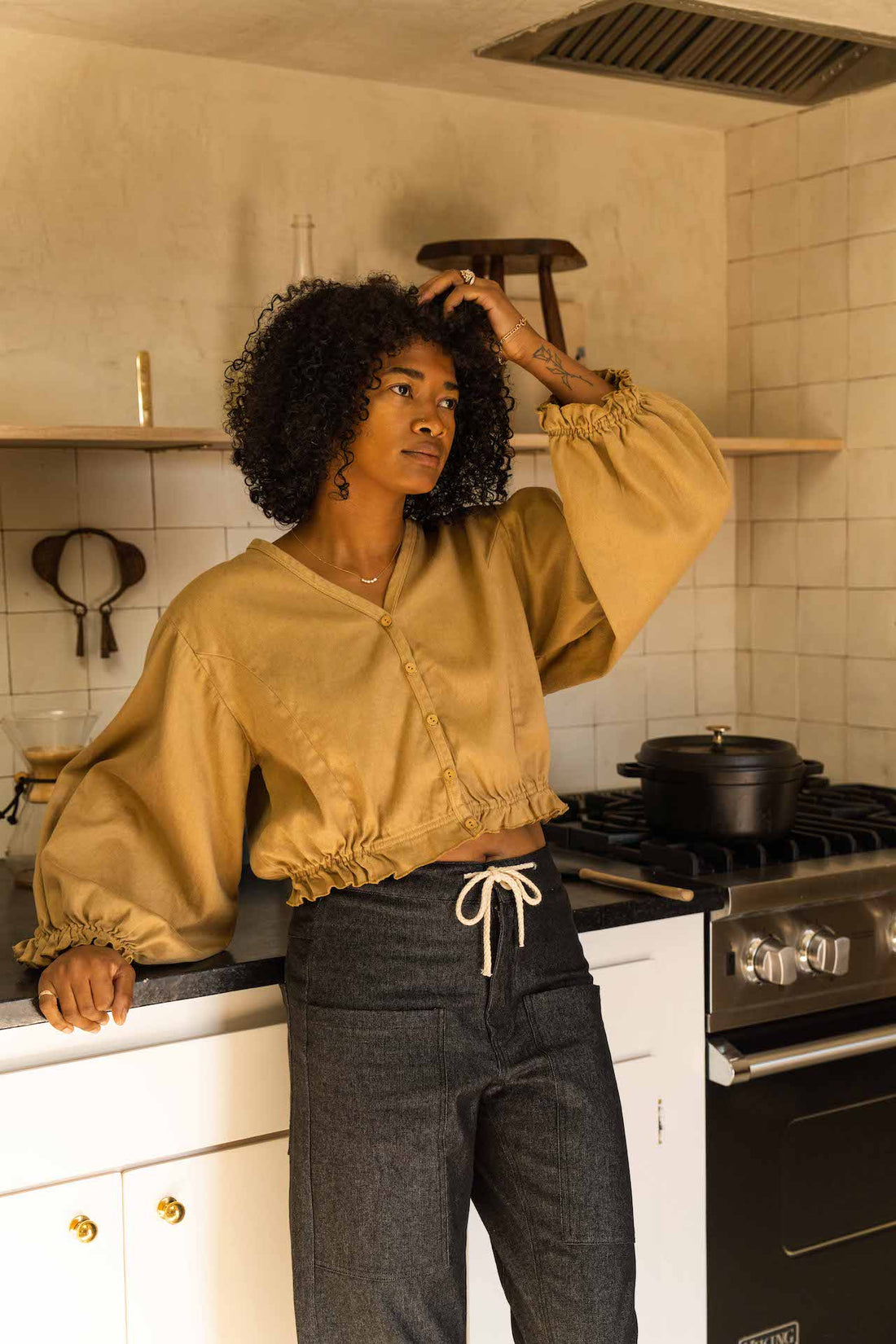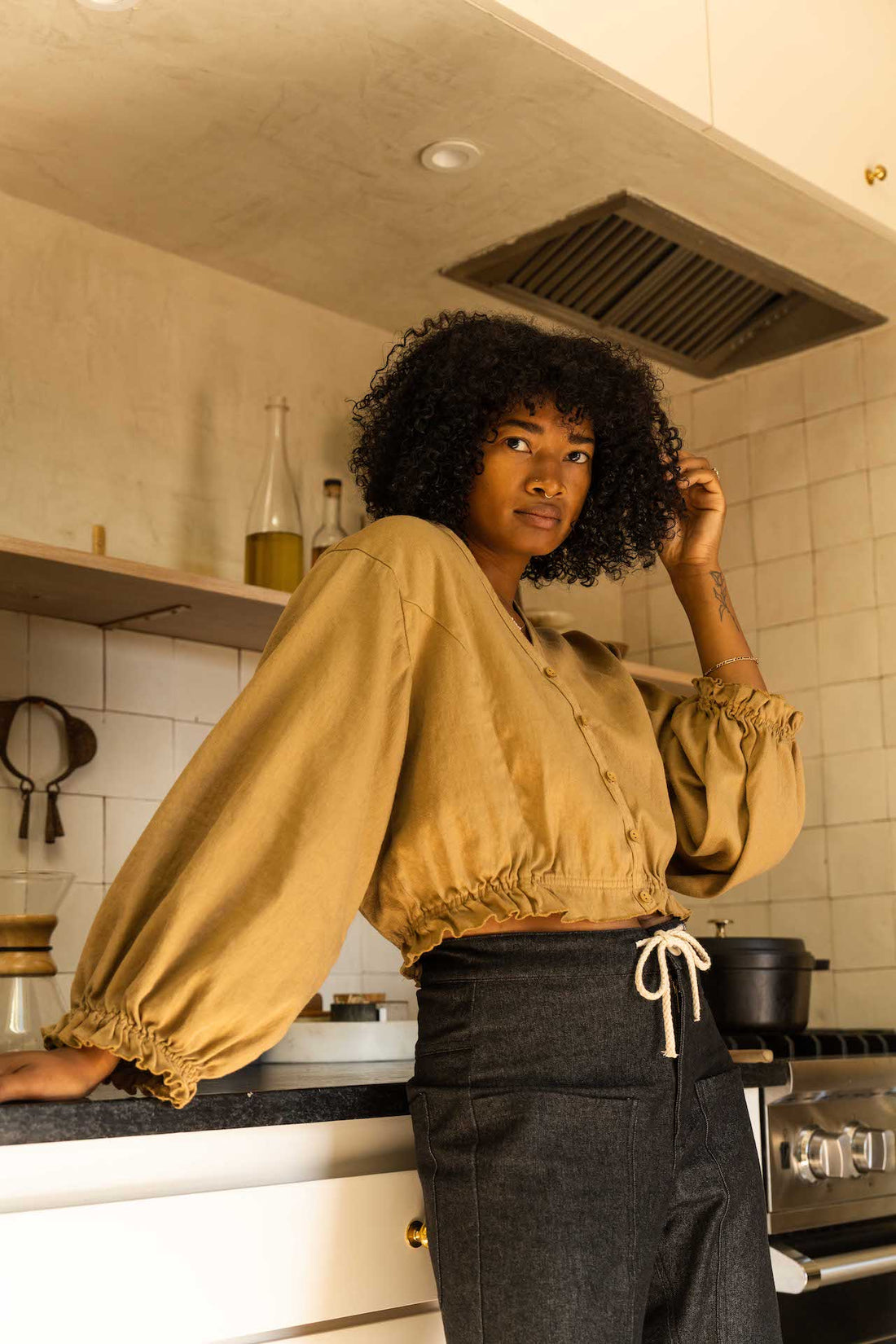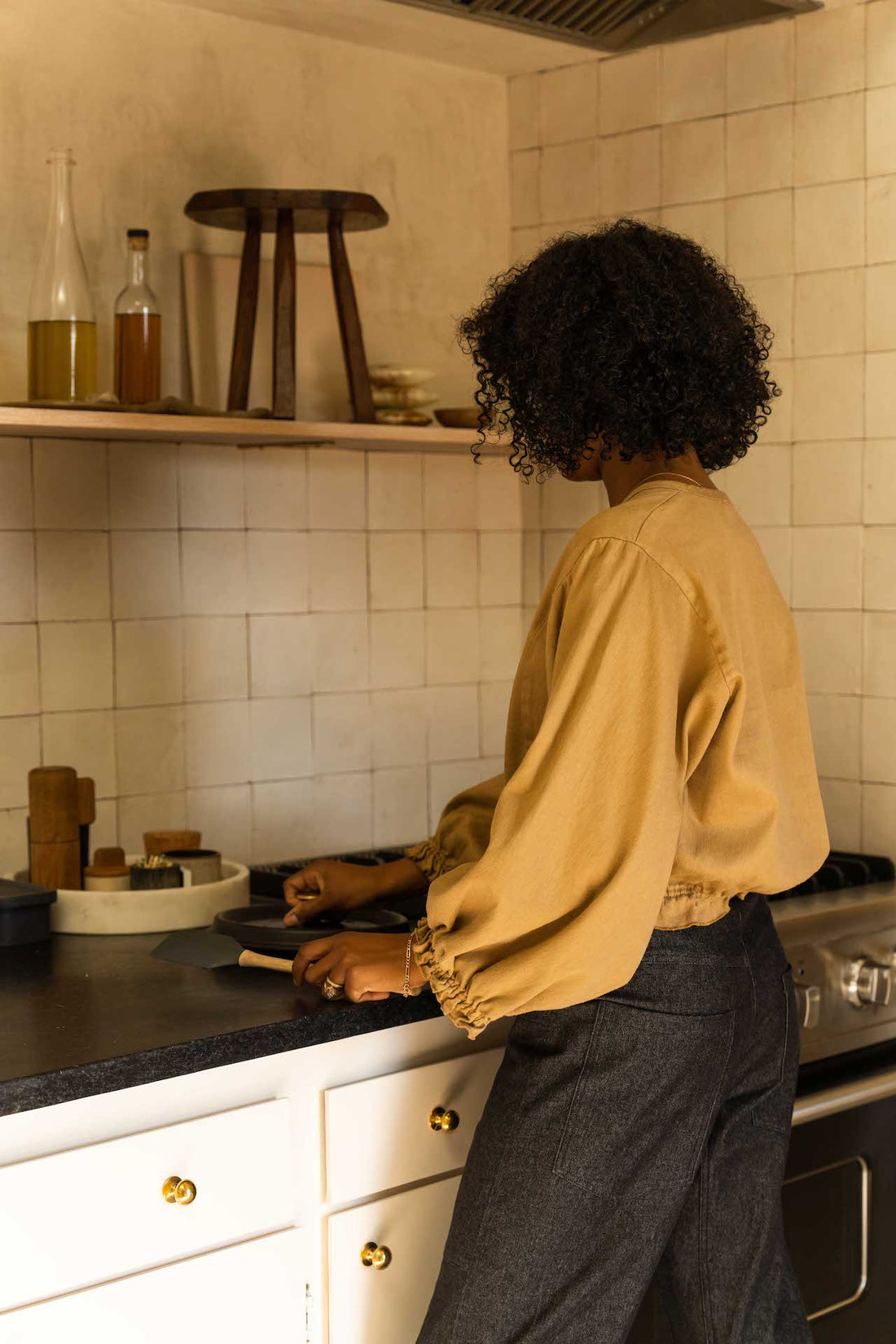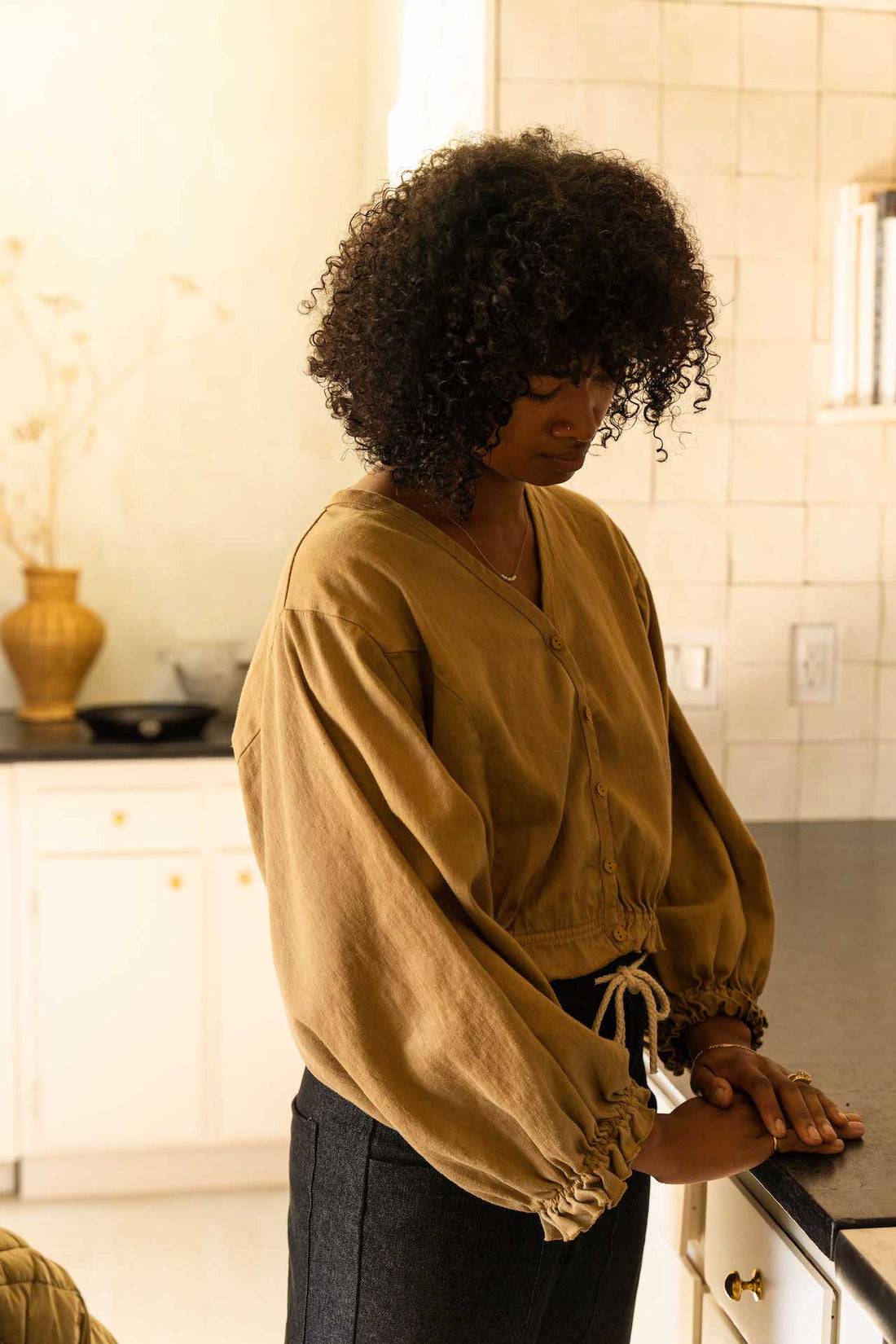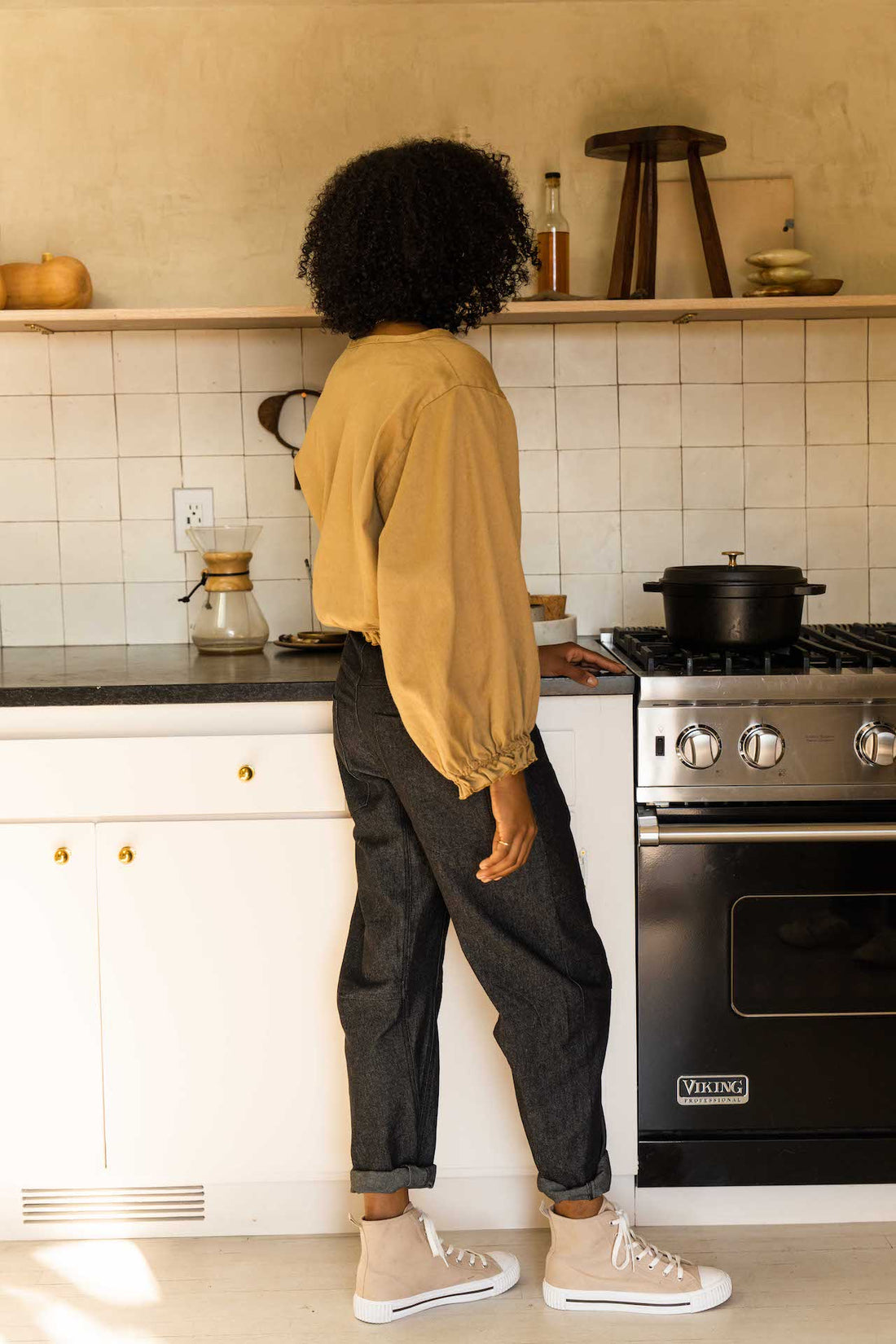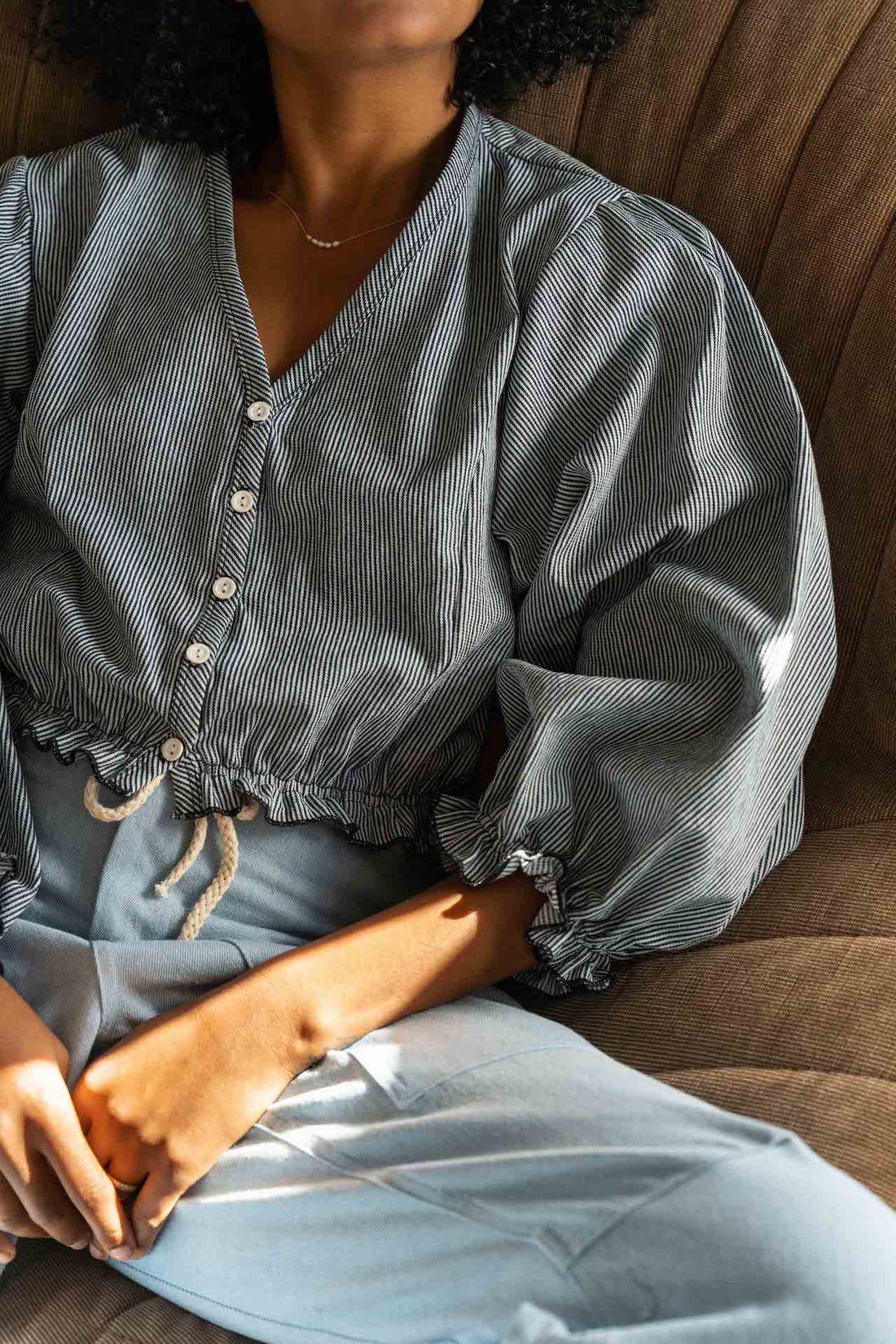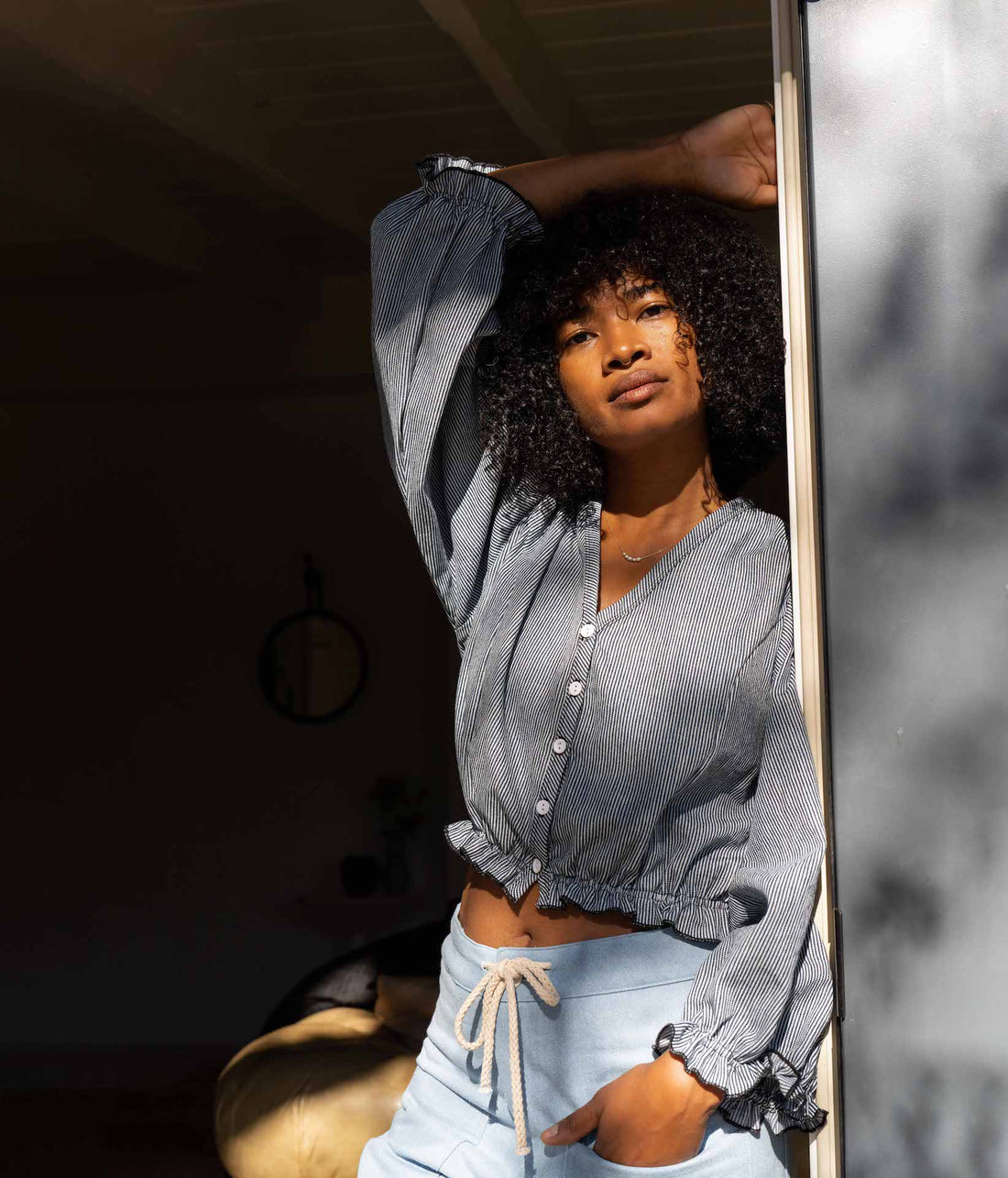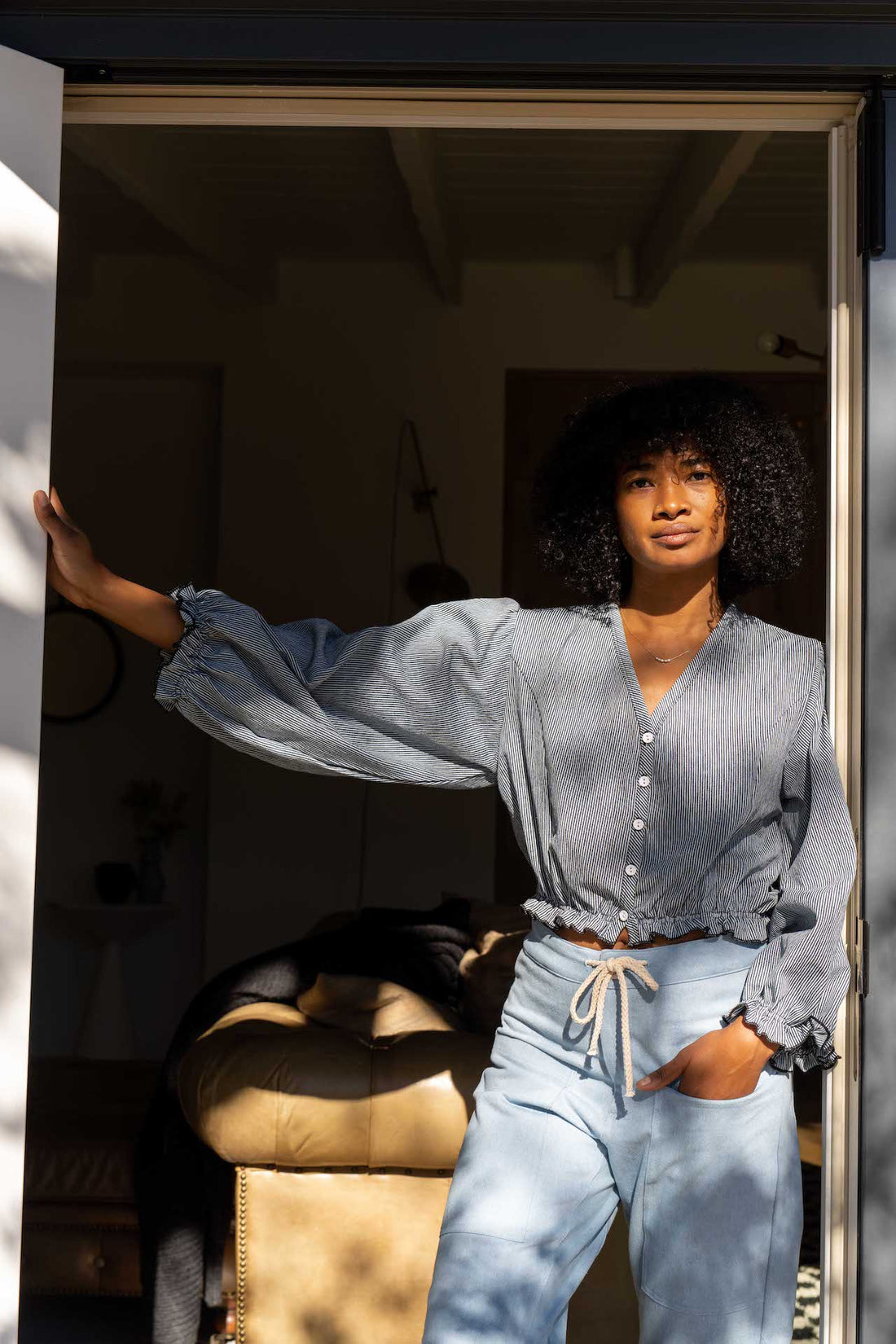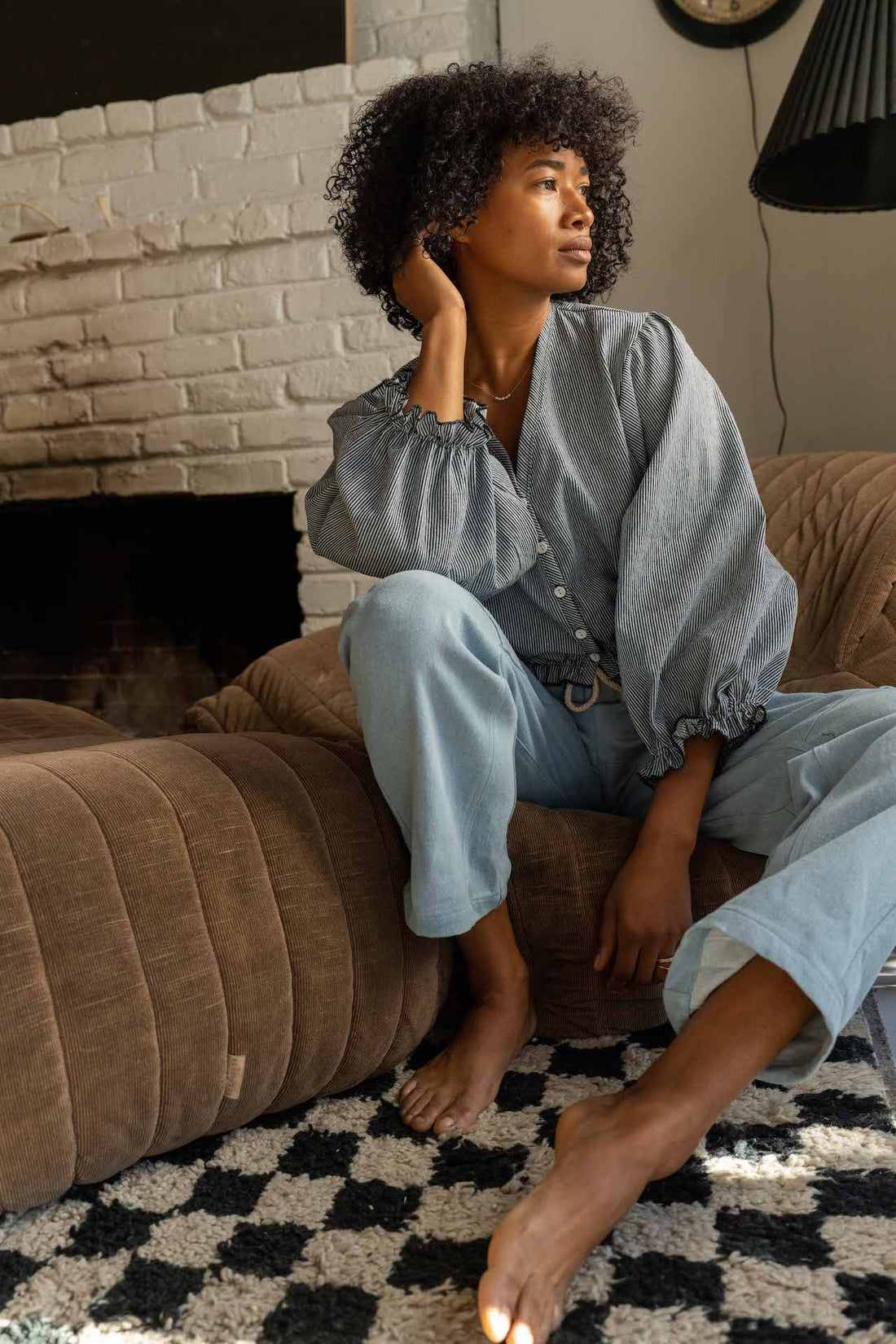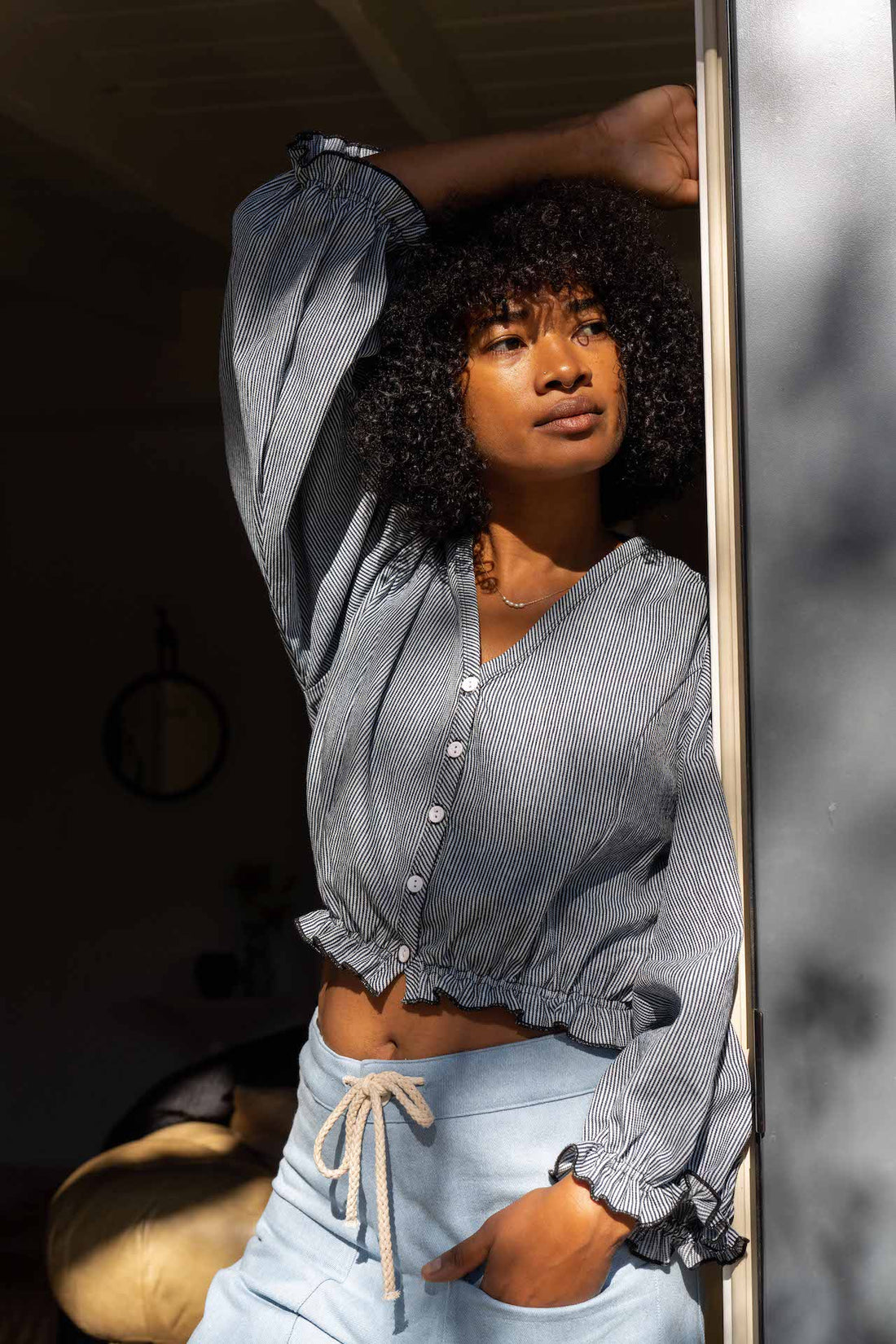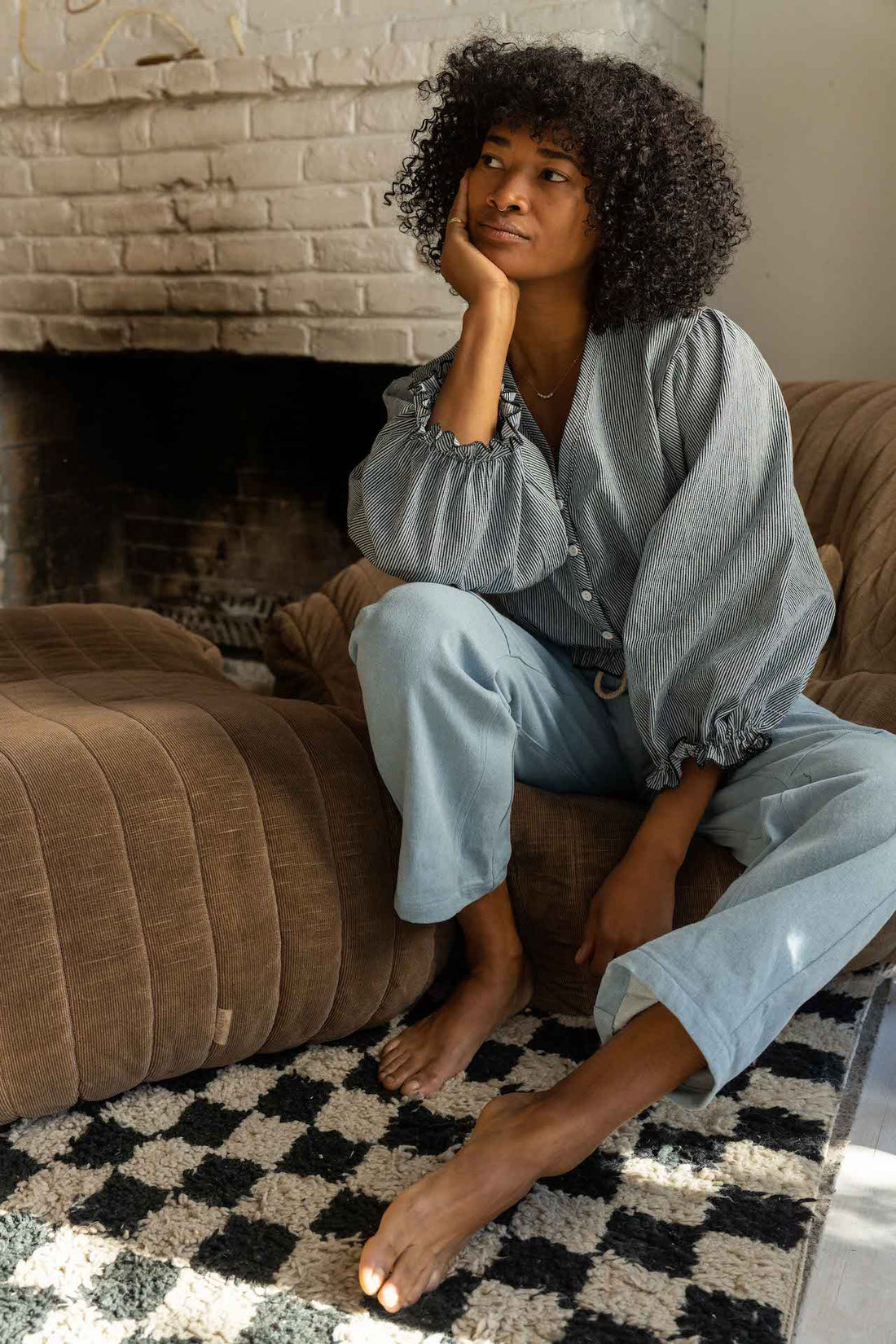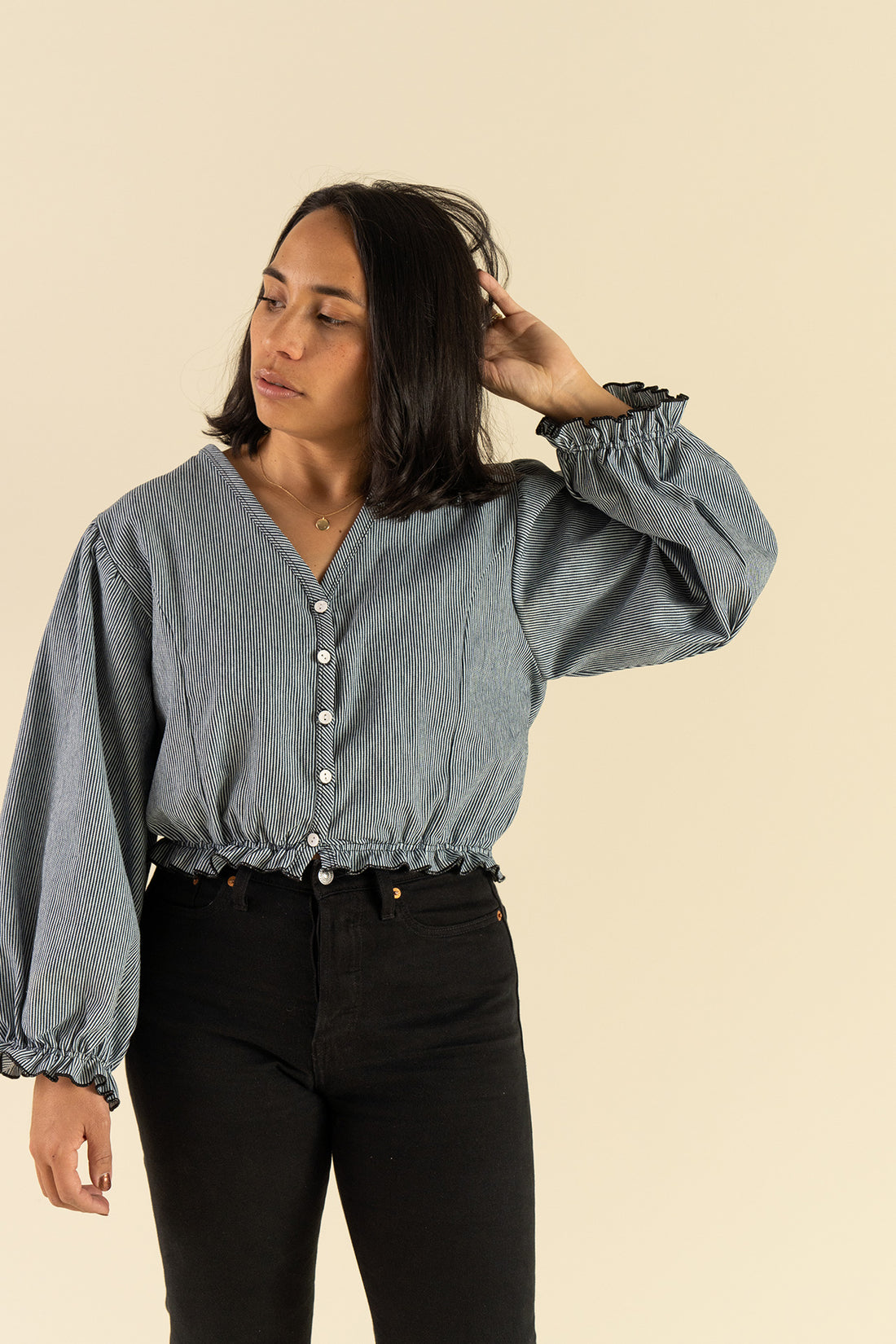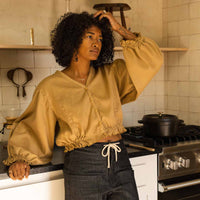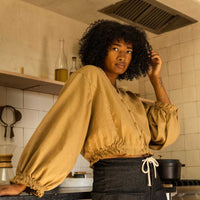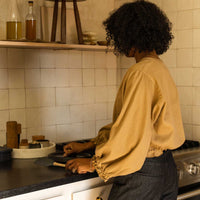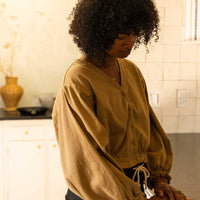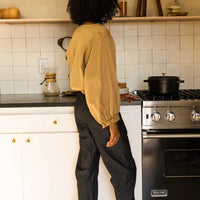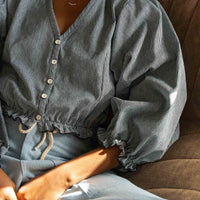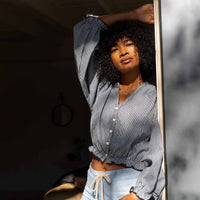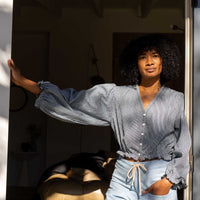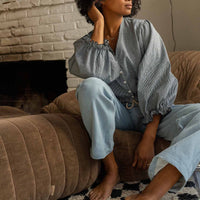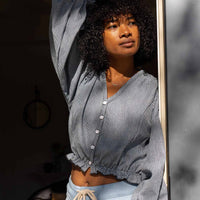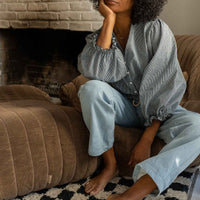 Our new blouse featuring a princess cut top, full sleeve and elastic ruffle detail around hem. Button closure. Pairs nicely with our Baggy Tie Pant or Sunrise Pant.

Stripe: 100% cotton
Honey: cotton | hemp blend

Machine wash cold. Tumble low.

Angelyne is a size small wearing a medium in honey and small in stripe. Vanessa is a size medium wearing a medium in stripe and large in honey.

MEASUREMENT IN INCHES:

XS:
PTP: 18
LENGTH: 18
SLEEVE: 23.75
WAIST FLAT: 13.5
WAIST STRETCHED: 20.5
S:
PTP: 19
LENGTH: 18.25
SLEEVE: 24
WAIST FLAT: 14
WAIST STRETCHED: 21
M:
PTP: 20
LENGTH: 18.5
SLEEVE: 24.25
WAIST FLAT: 15
WAIST STRETCHED: 22
L:
PTP: 21
LENGTH: 18.75
SLEEVE: 24.5
WAIST FLAT: 16
WAIST STRETCHED: 23
XL:
PTP: 22
LENGTH: 19
SLEEVE: 24.75
WAIST FLAT: 17
WAIST STRETCHED: 24