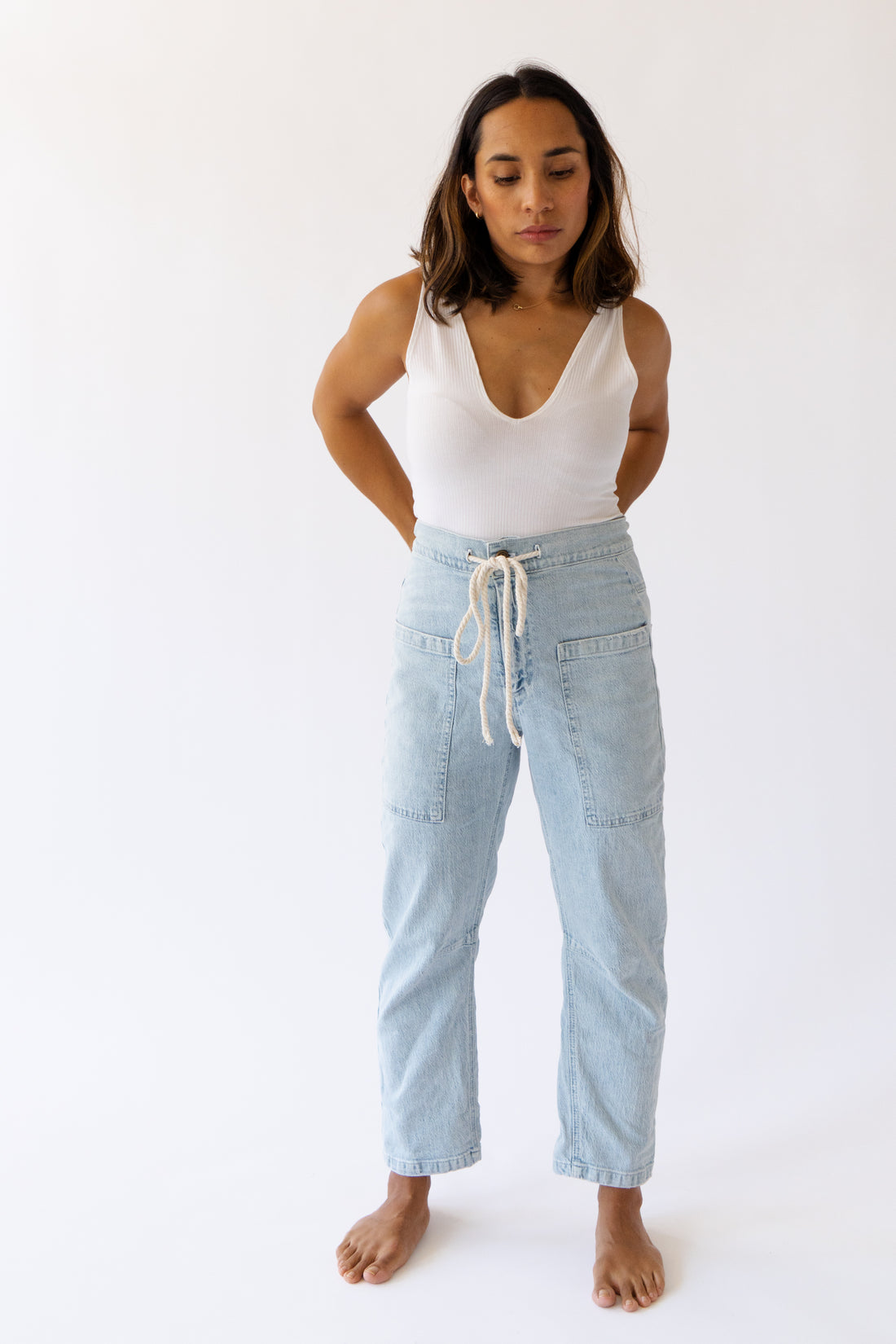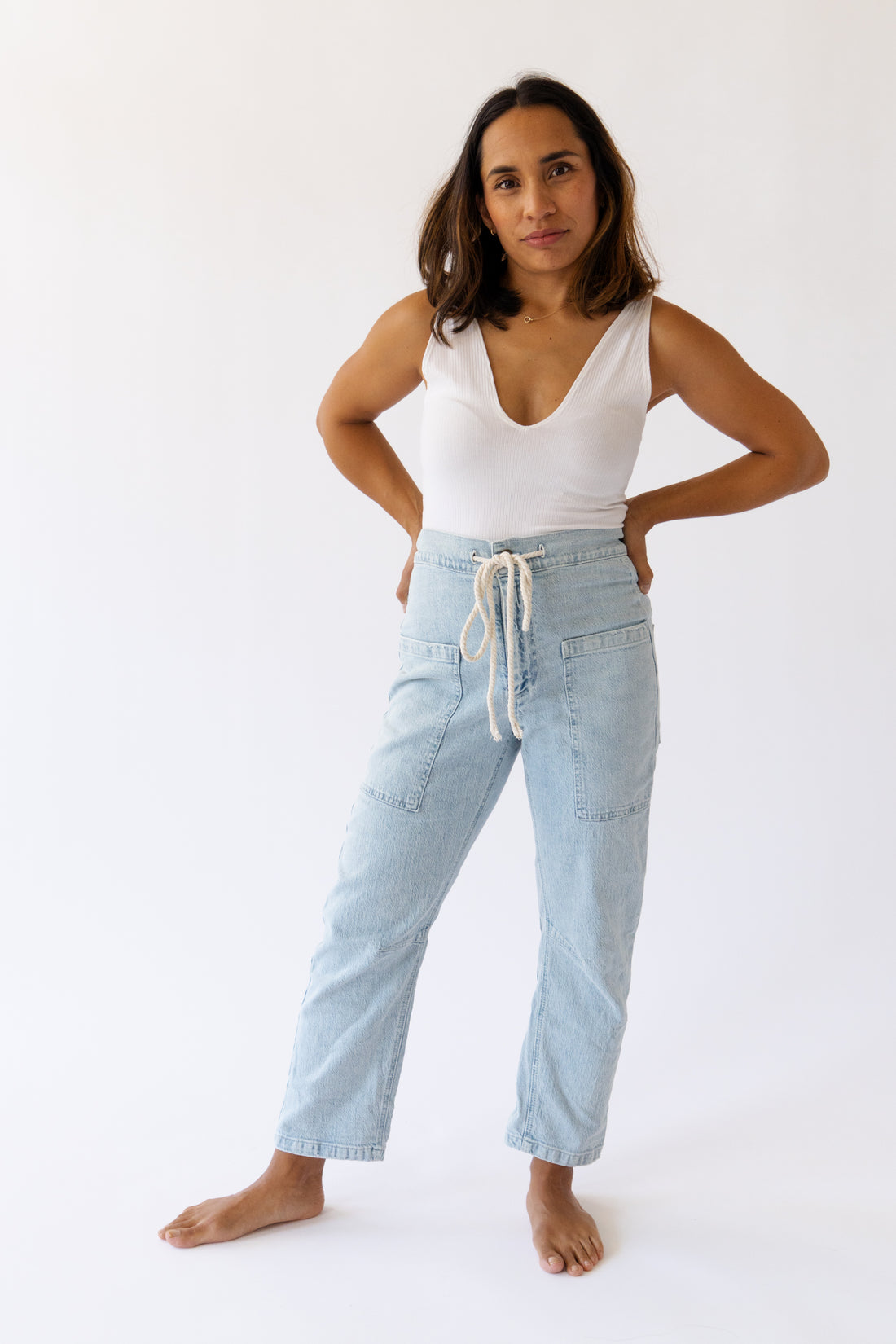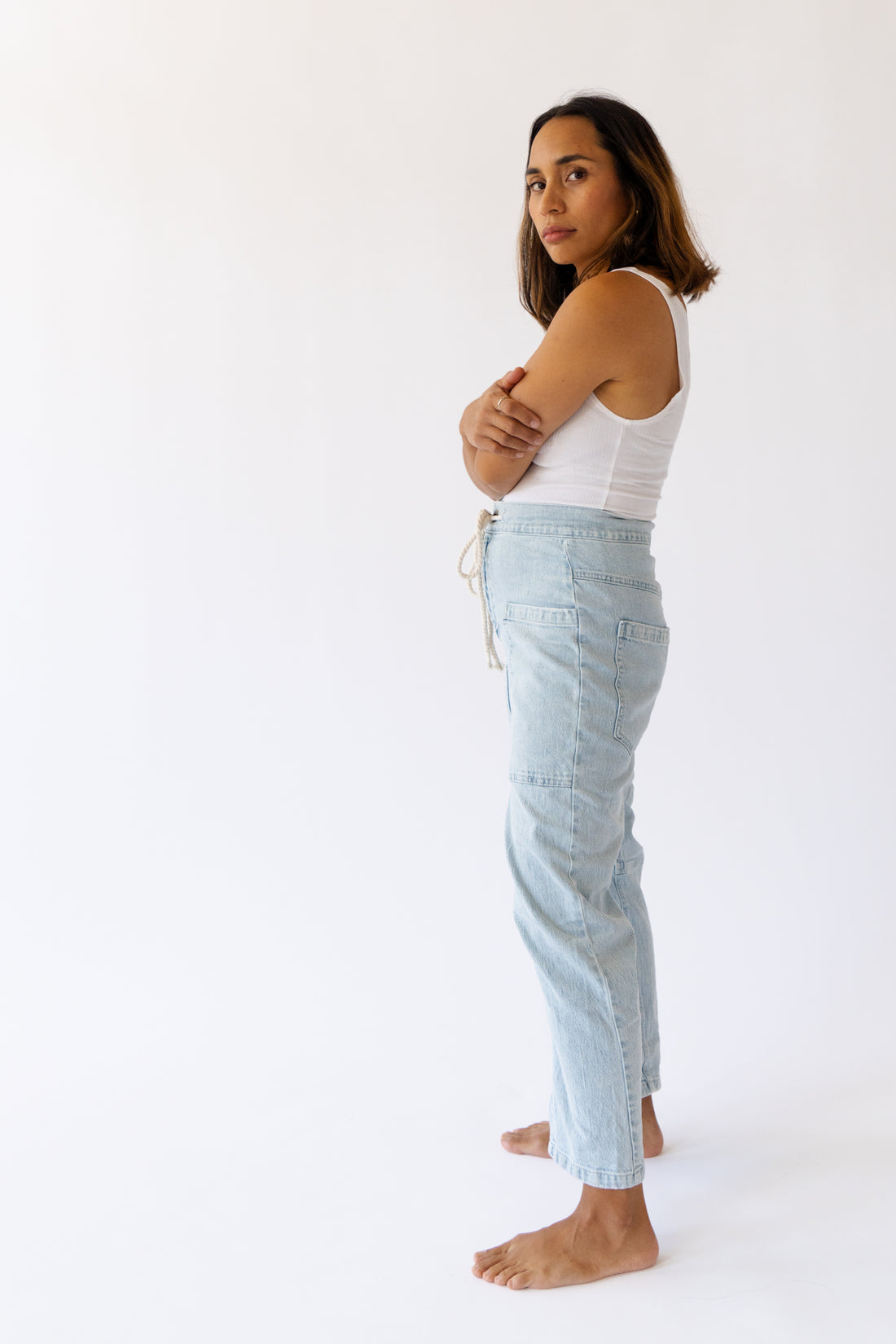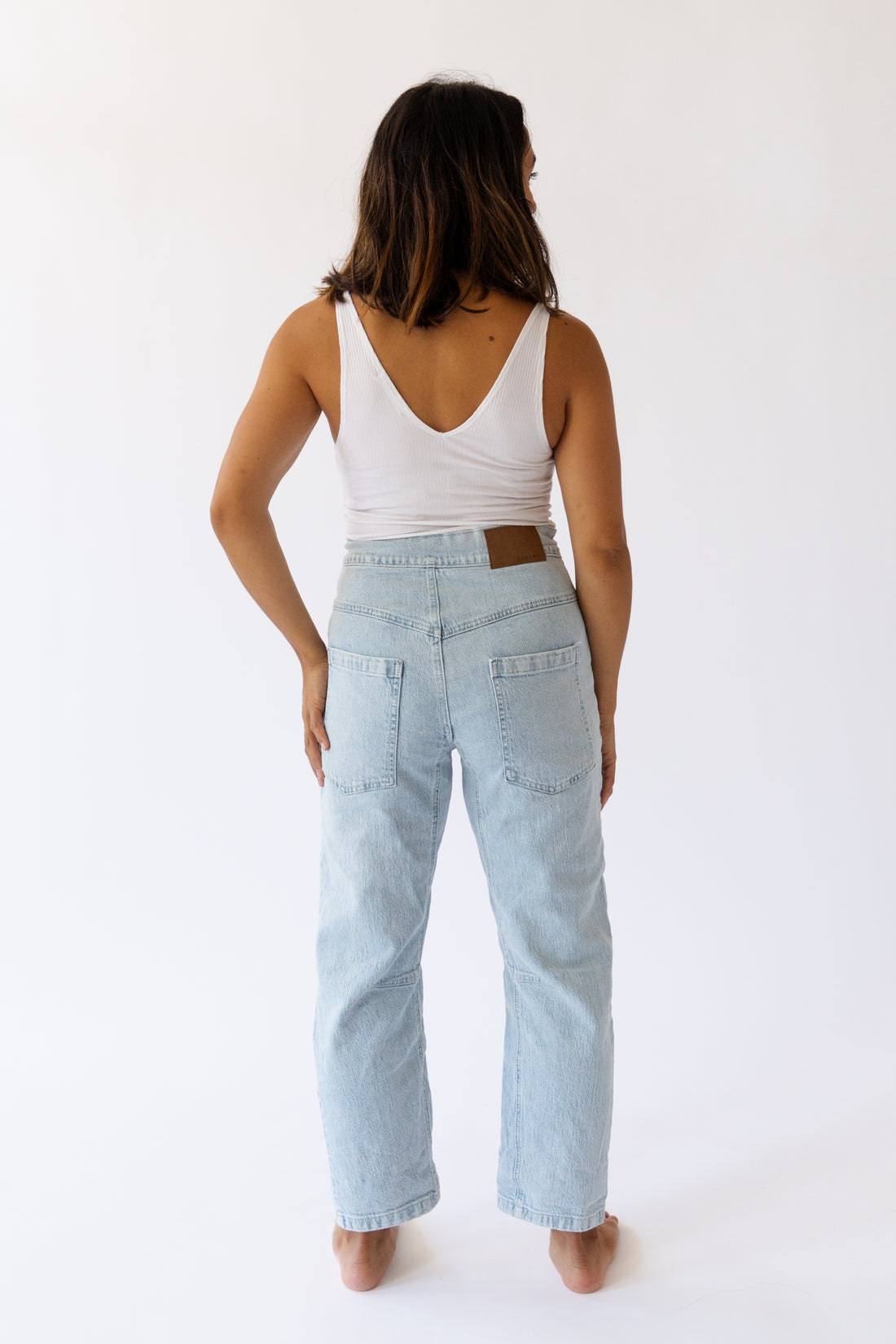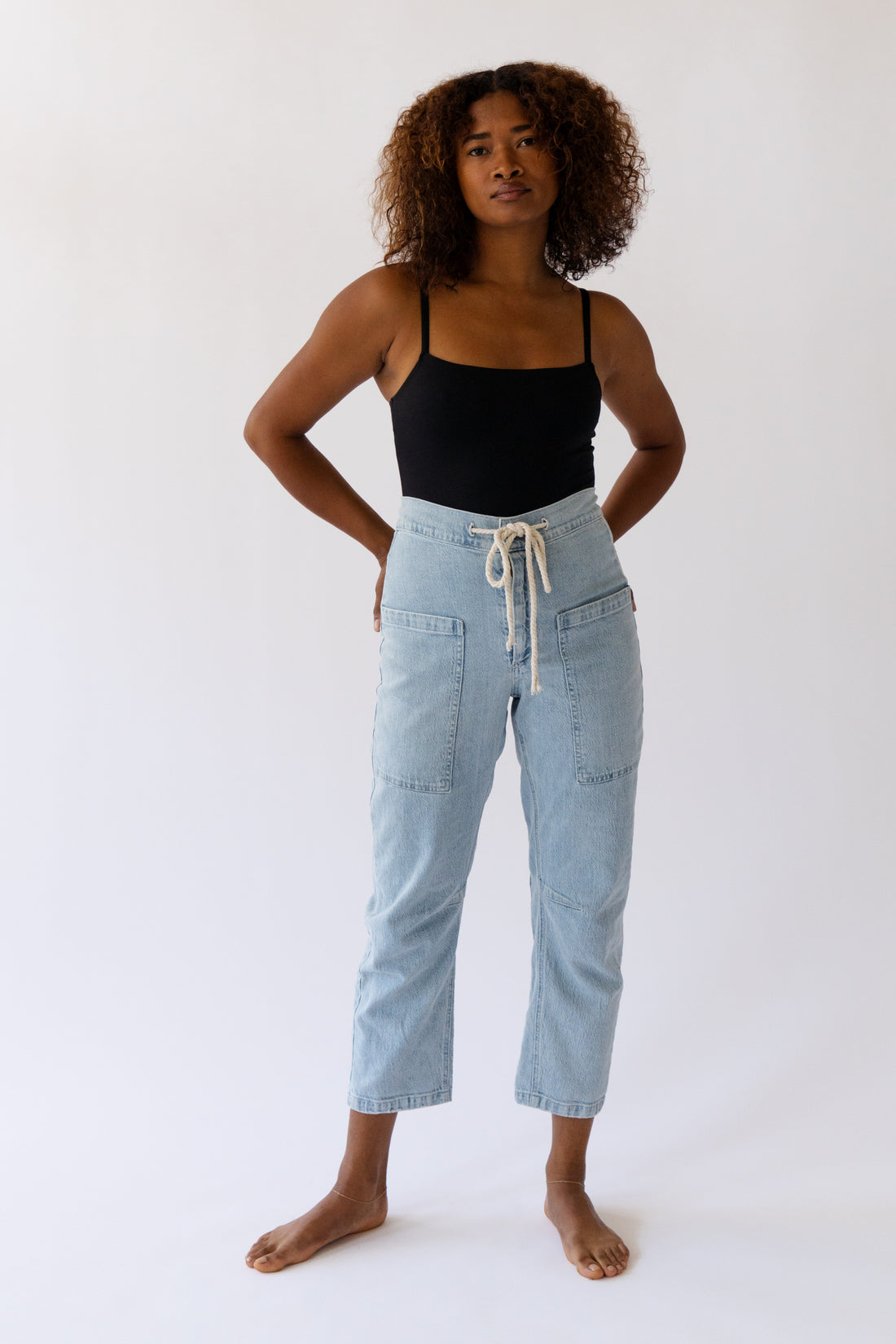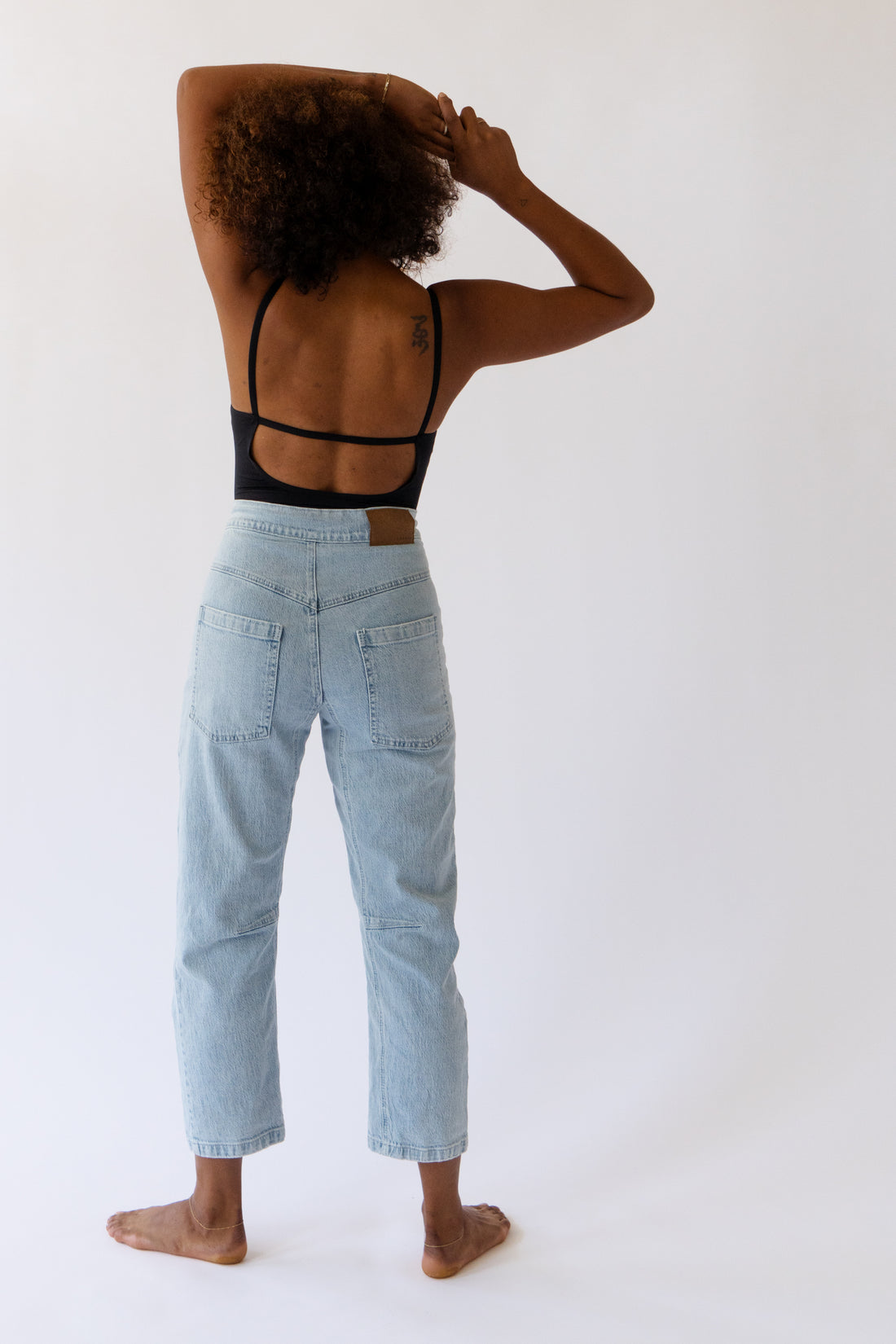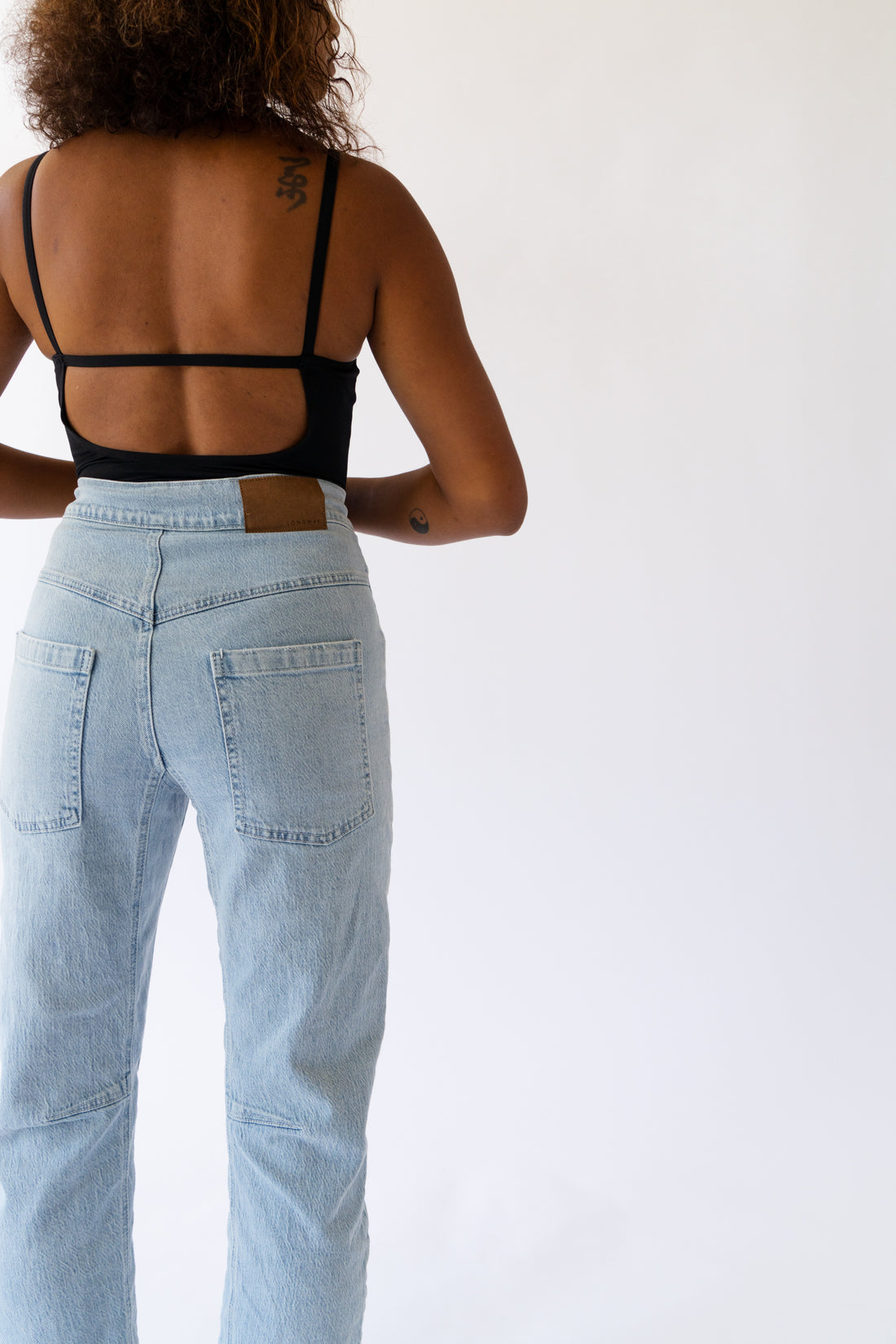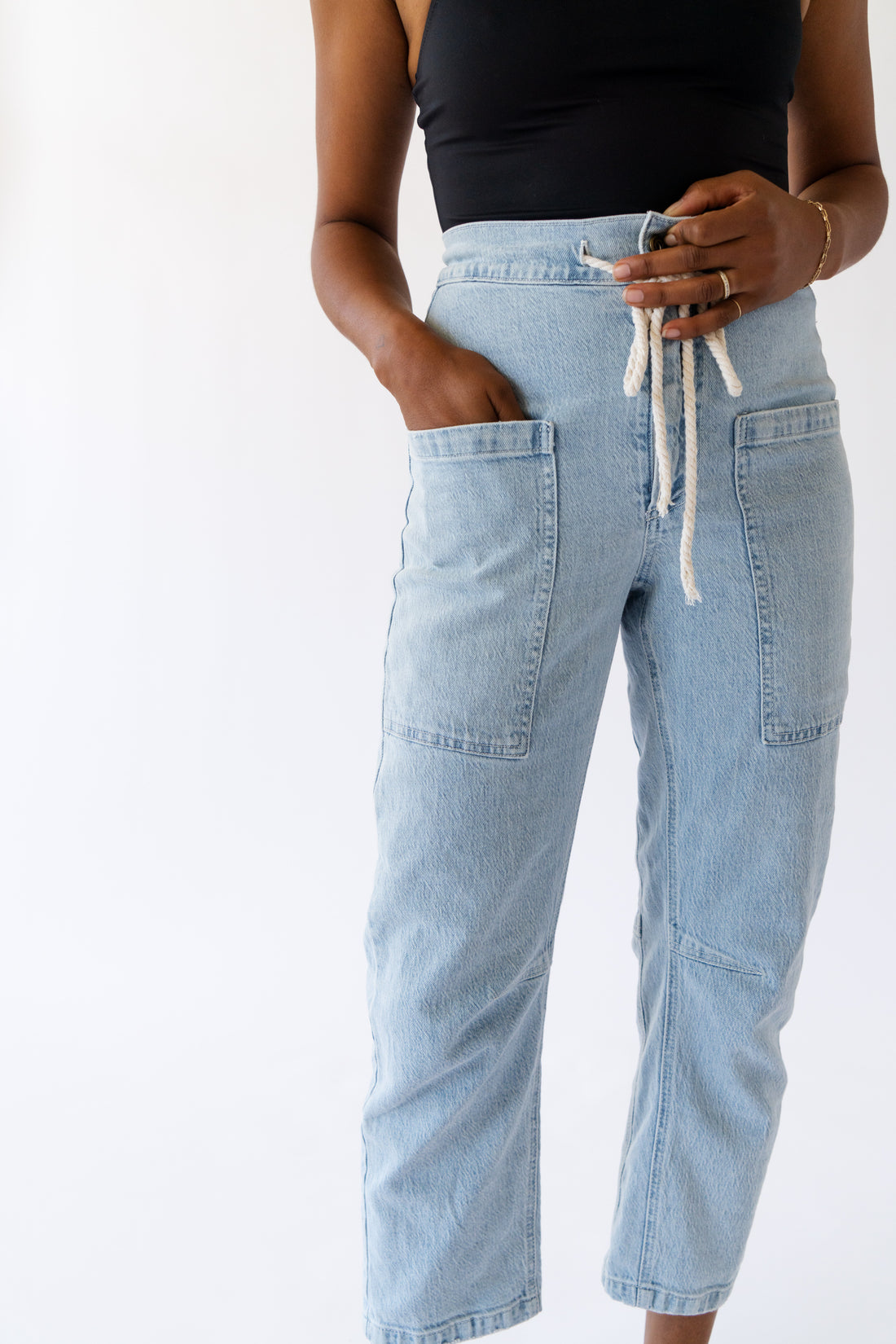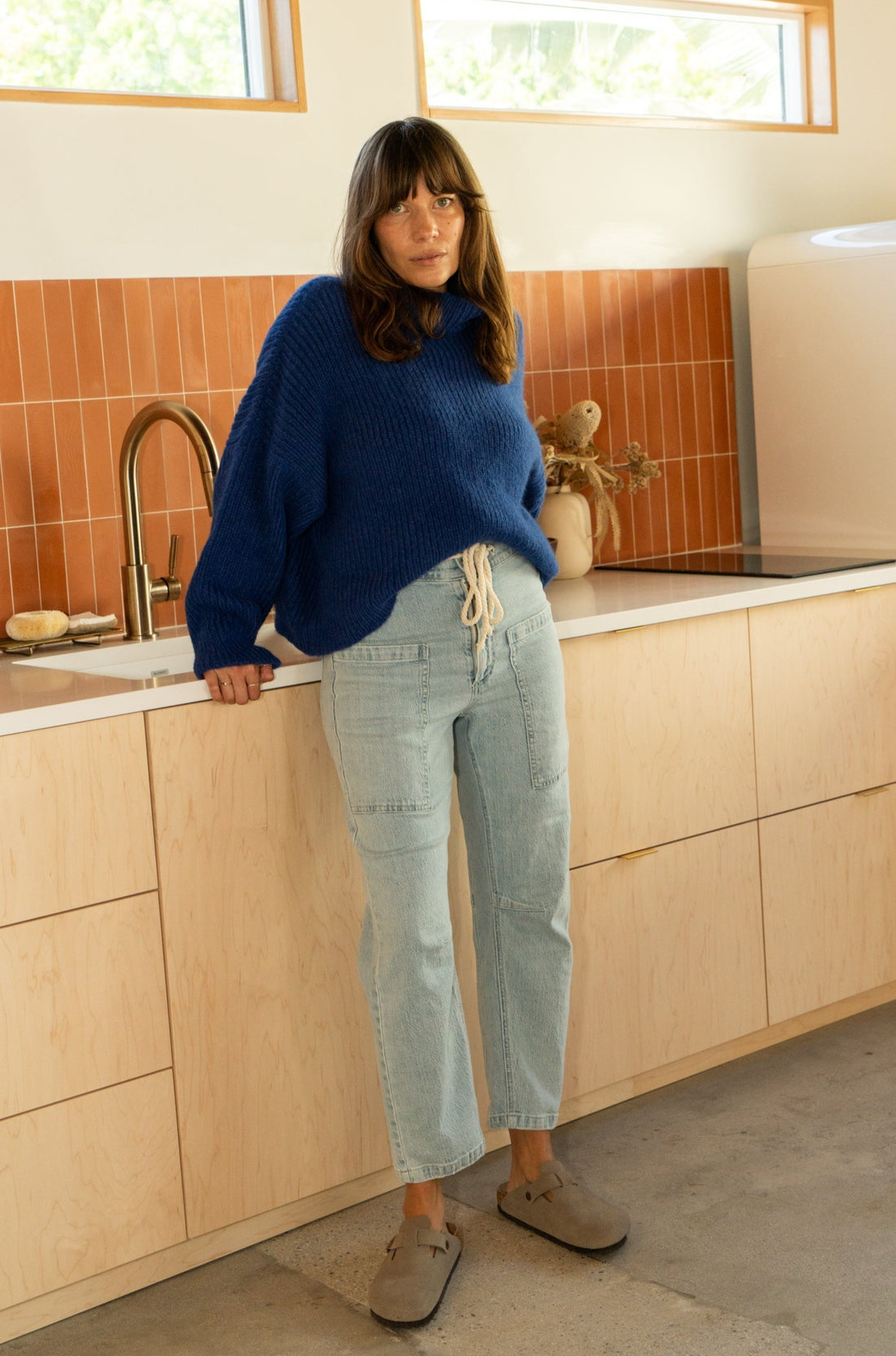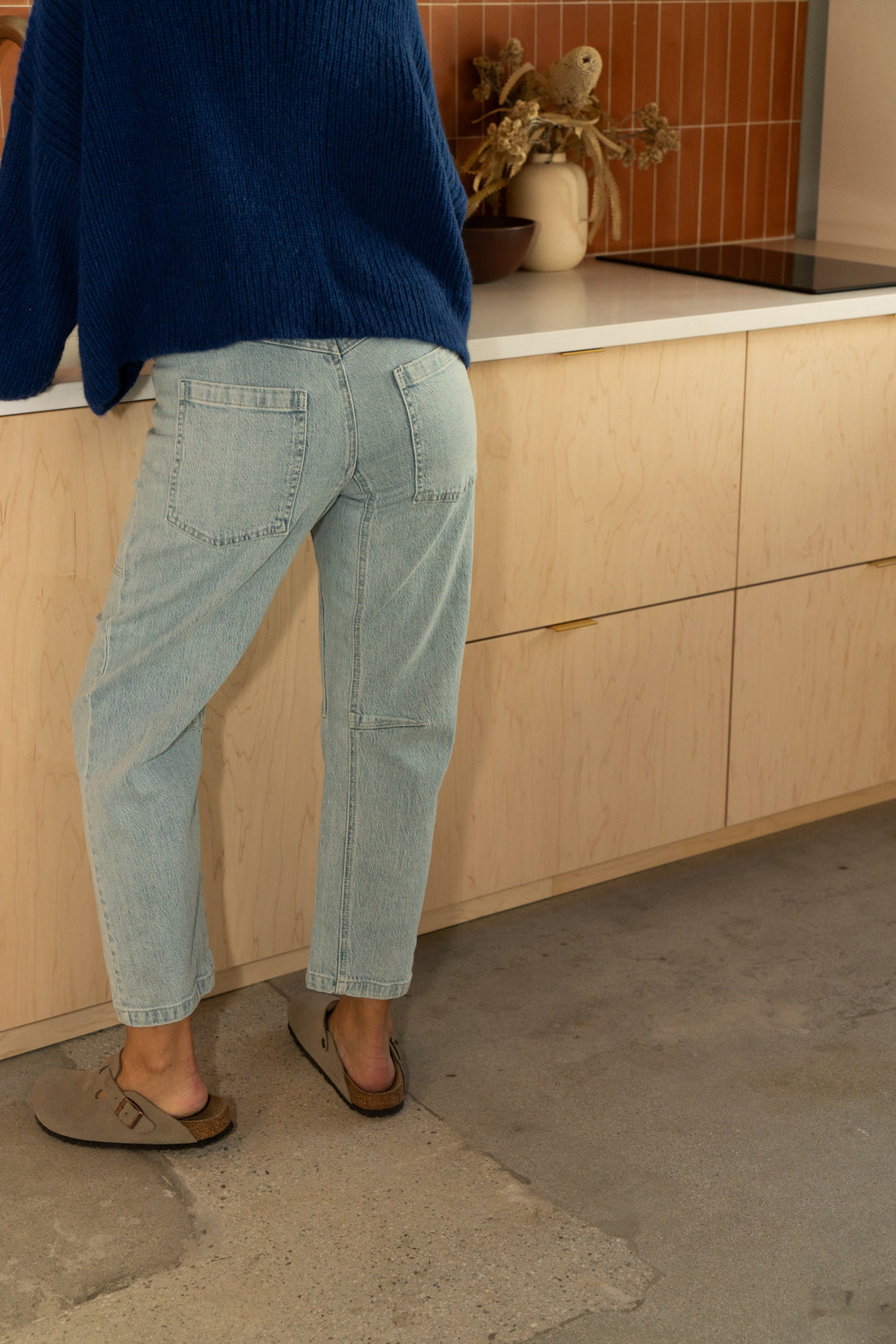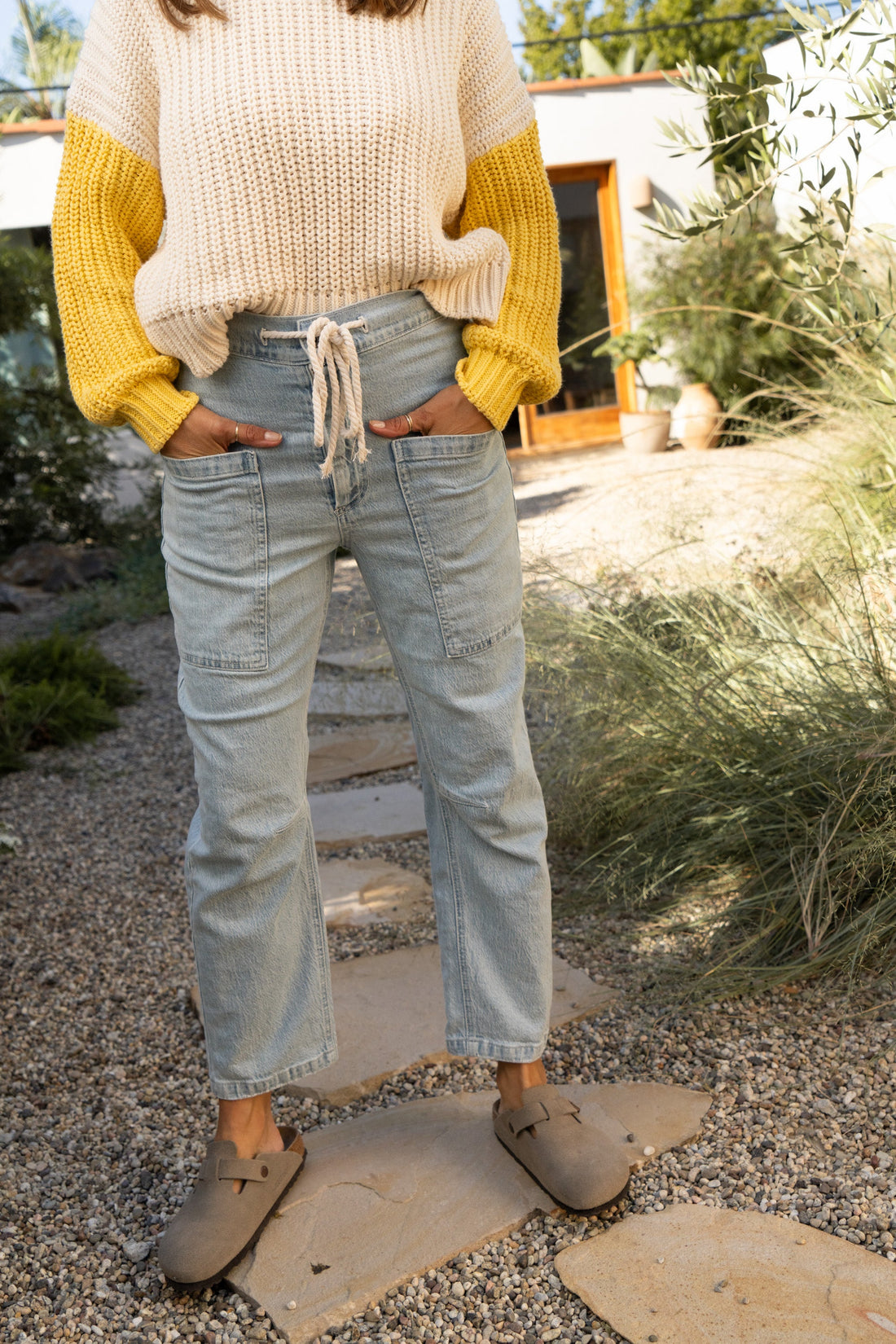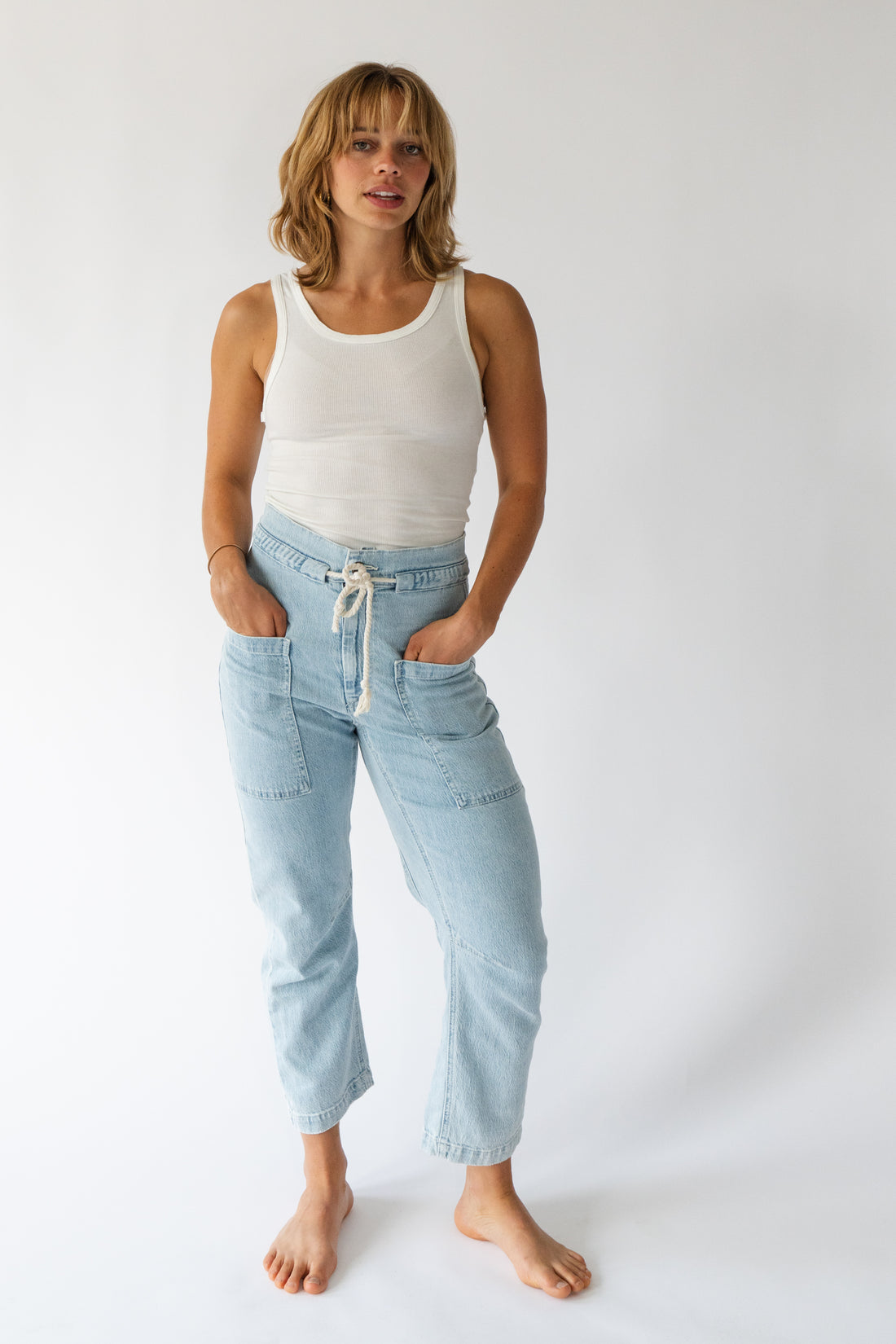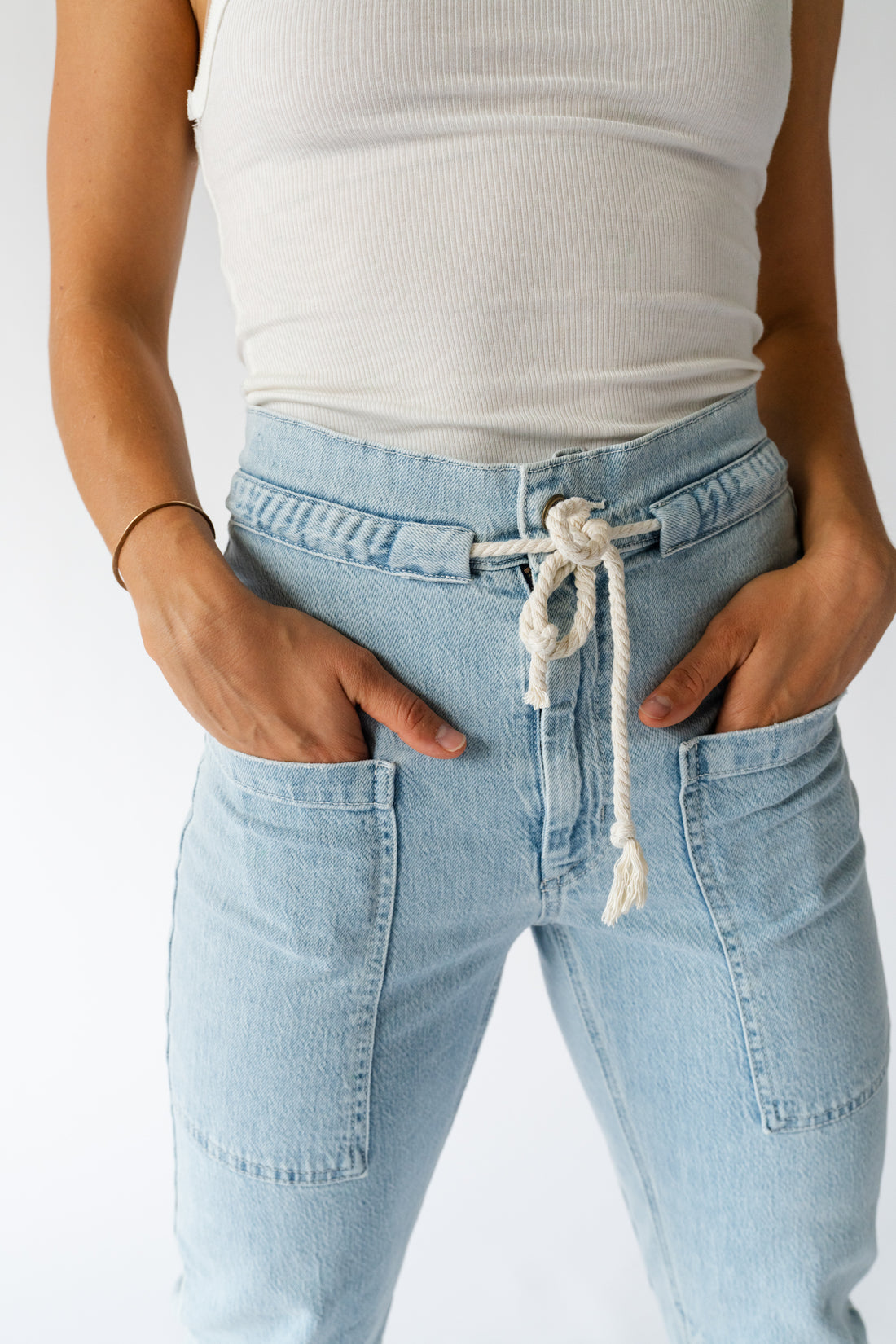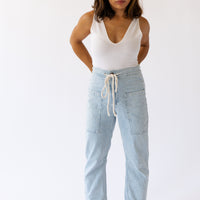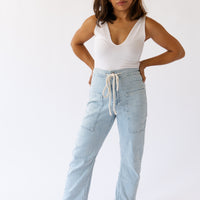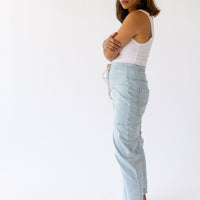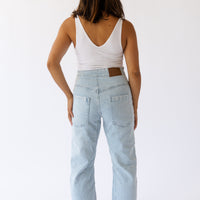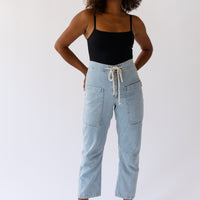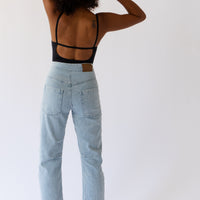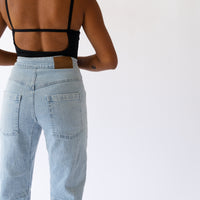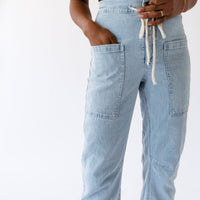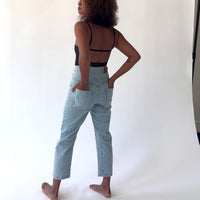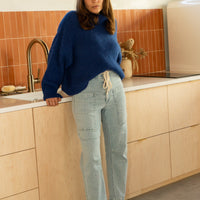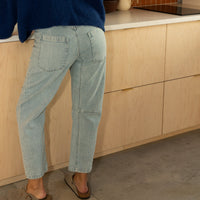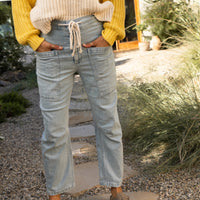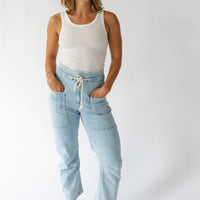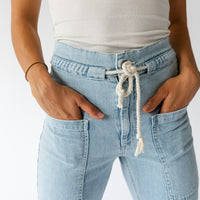 With big pockets, back yoke detail, darts at the knees and a thick rope belt- this pair of denim is fun and wearable. One of our all time favorites!
Indigo Bleach Denim: 96% Cotton, 4 % Recycled PES
wash cold and tumble low
MEASUREMENTS IN INCHES
* Note- WE RECOMMEND SIZING UP ONE SIZE IN THESE JEANS- PLEASE READ MEASUREMENTS. Vanessa (white top) is 5'2" and wearing a 28. Angelyne is 5'8" and wearing a 27. Amy (Blue Turtleneck) is 5'4" and wearing a 27. Joey (white top, blonde) is 5'4 and wearing a size 26. All measurements will vary slightly due to wash process.
24:
Waist: 25
Hip: 31.50
Length: 35.25
Rise: 11
Inseam: 24.25

25:
Waist: 13
Hip: 16.5
Length: 35.5
Rise: 11
Inseam: 24.5

26:
Waist: 13.5
Hip: 17.25
Length: 35.75
Rise: 11
Inseam: 24.75

27:
Waist: 14
Hip: 18
Length: 36
Rise: 11
Inseam: 25

28:
Waist: 14.5
Hip: 18.75
Length: 36.25
Rise: 11
Inseam: 25.5

29:
Waist: 15.5
Hip: 19.5
Length: 36.5
Rise: 12
Inseam: 25.5

30:
Waist: 16.5
Hip: 20.5
Length: 37
Rise: 12
Inseam: 25.75

31:
Waist: 17.5
Hip: 21.5
Length: 37.5
Rise: 12
Inseam: 26