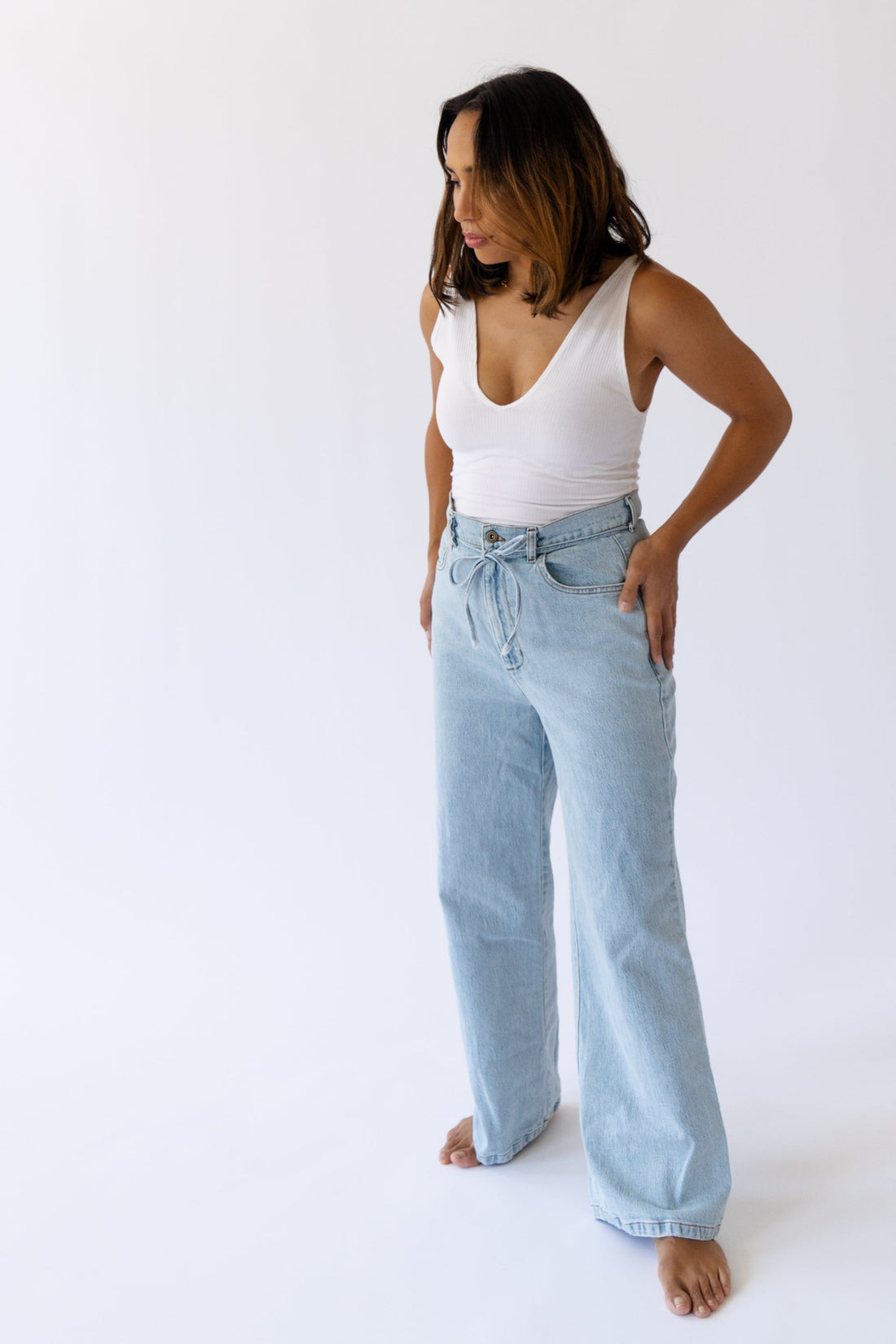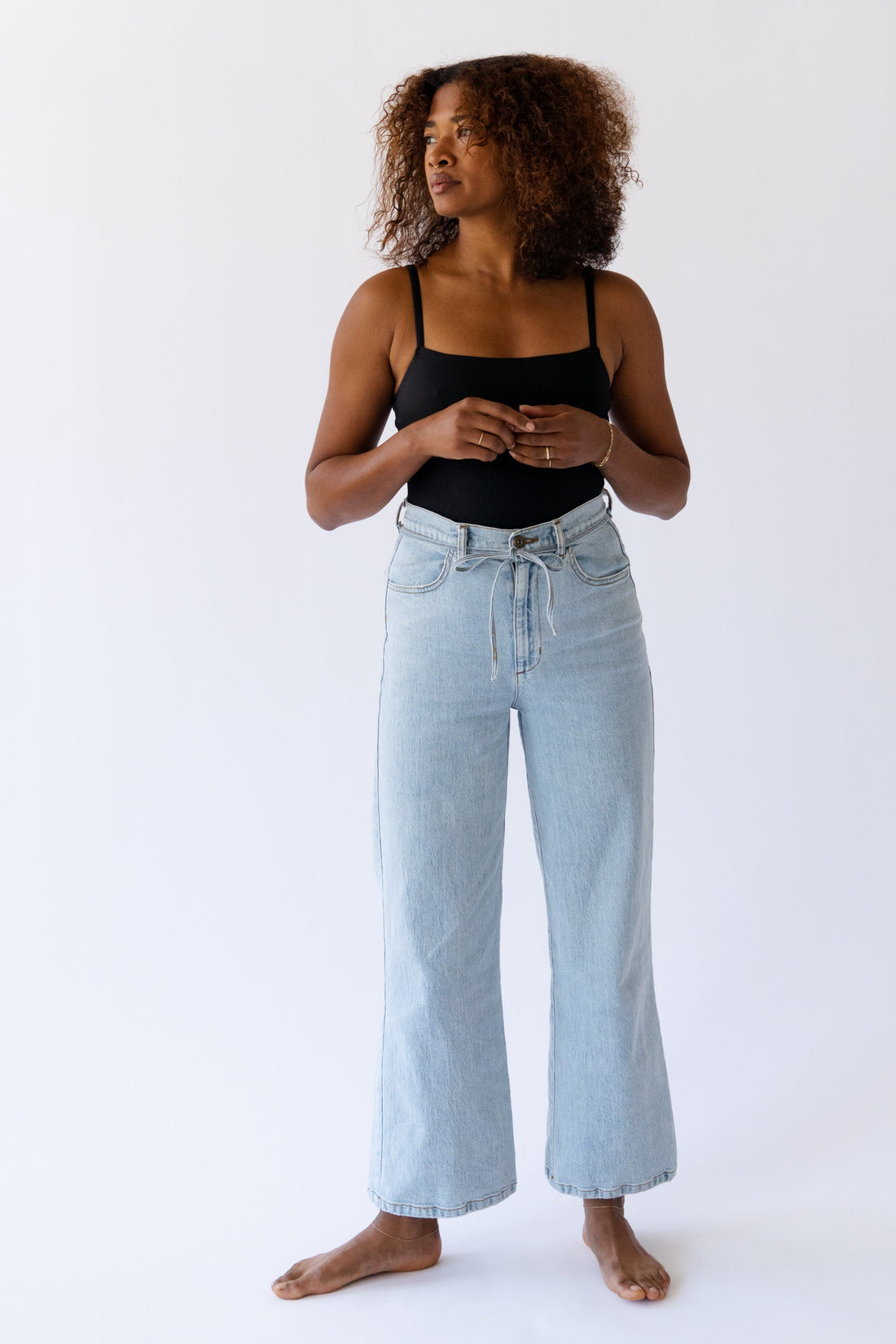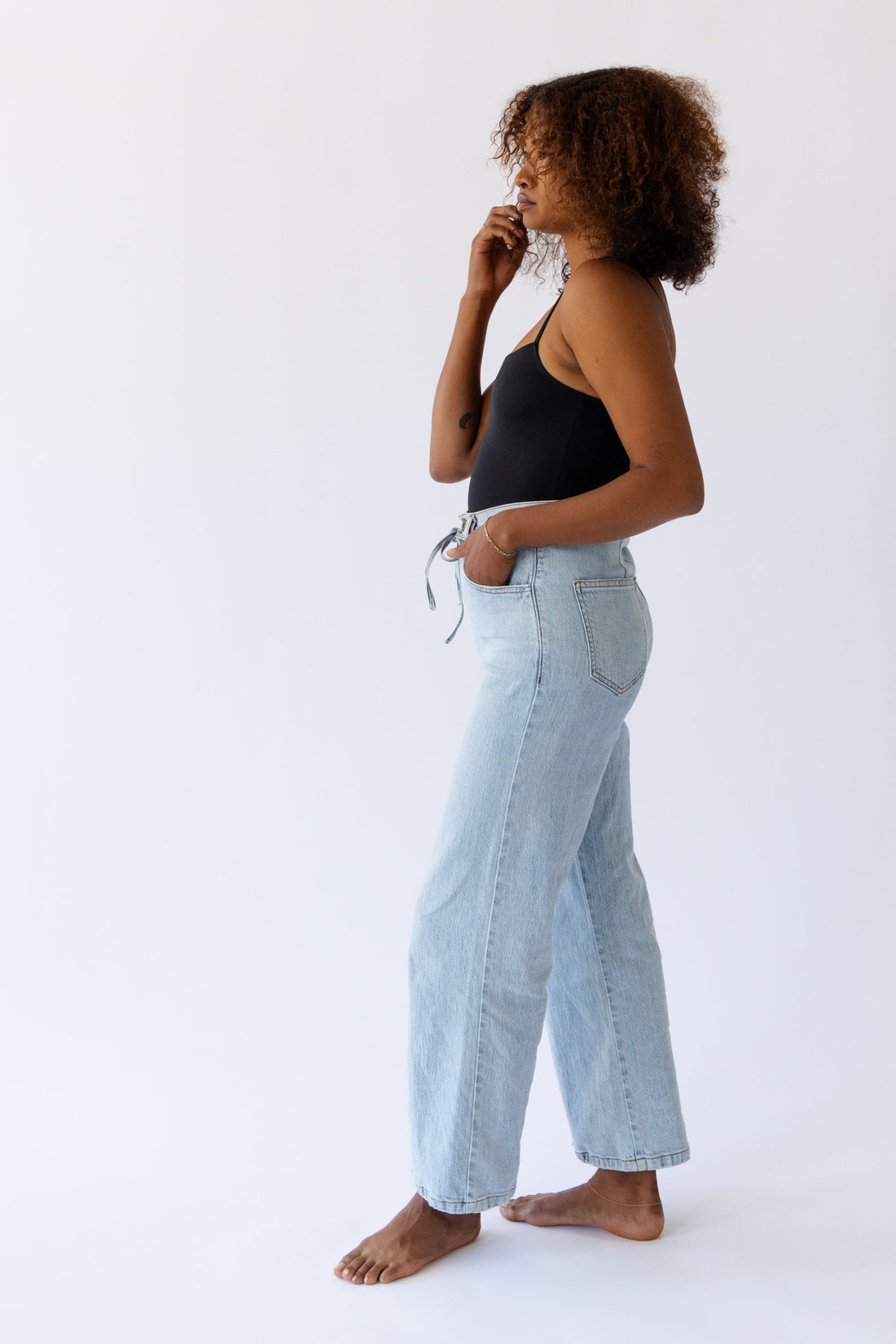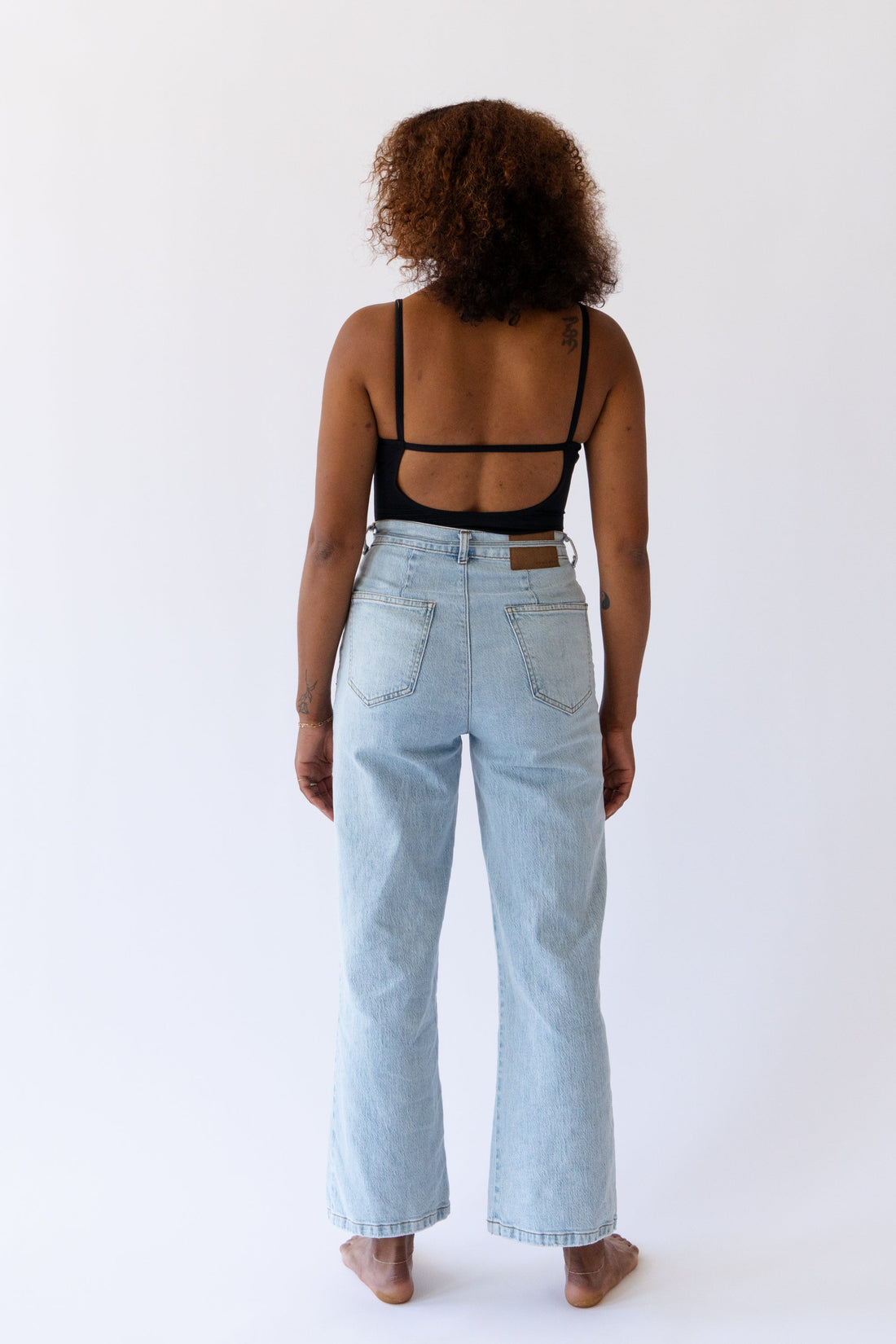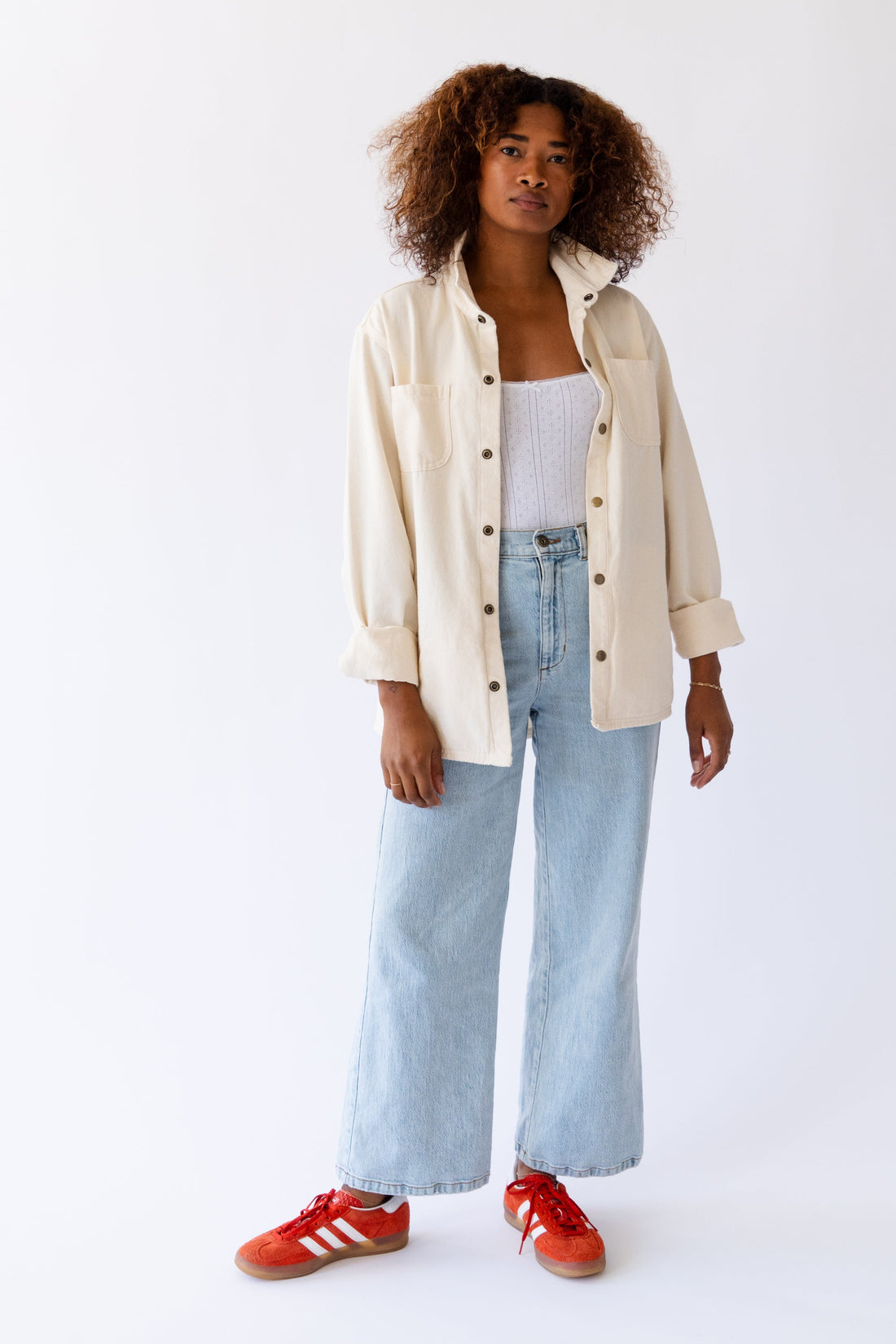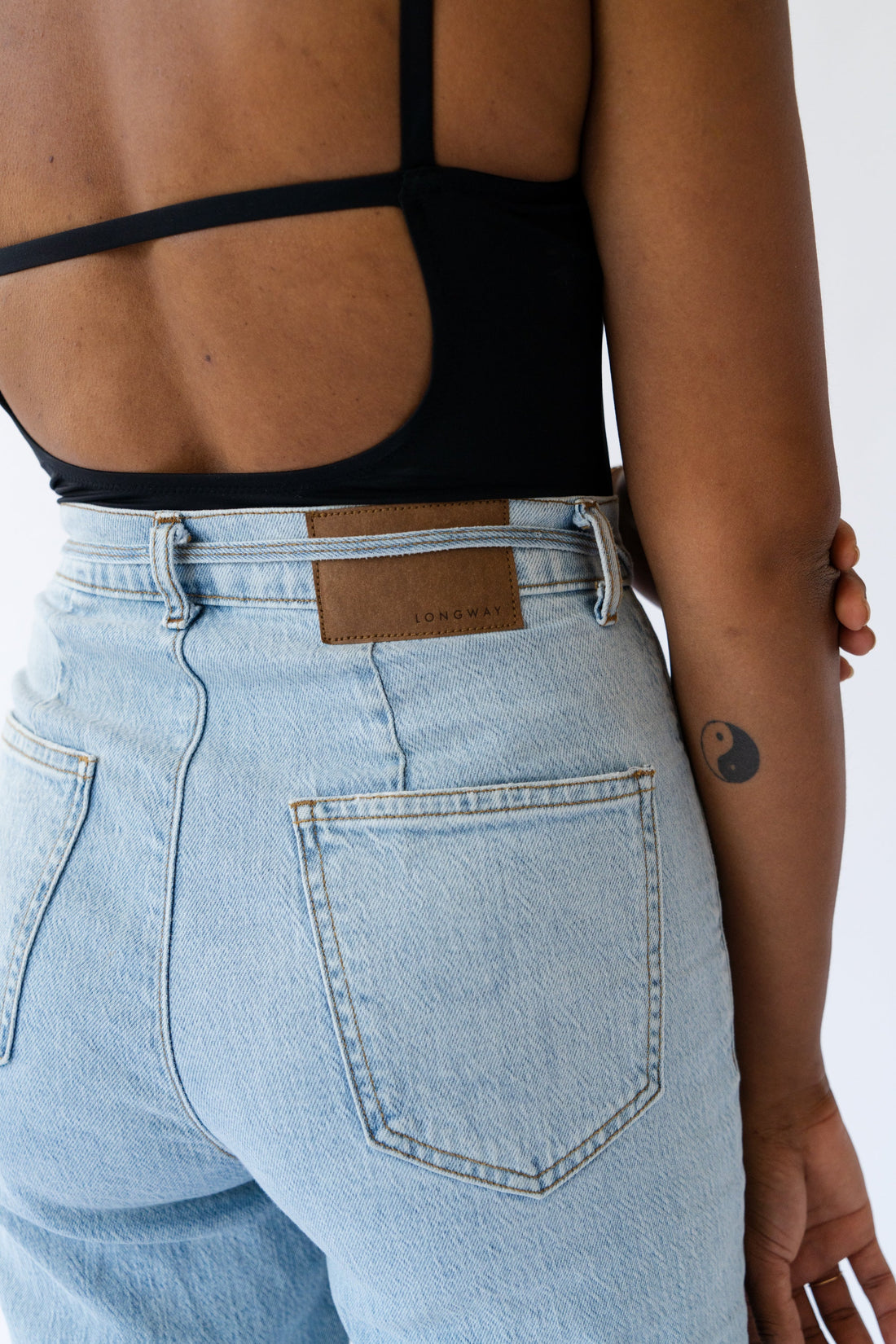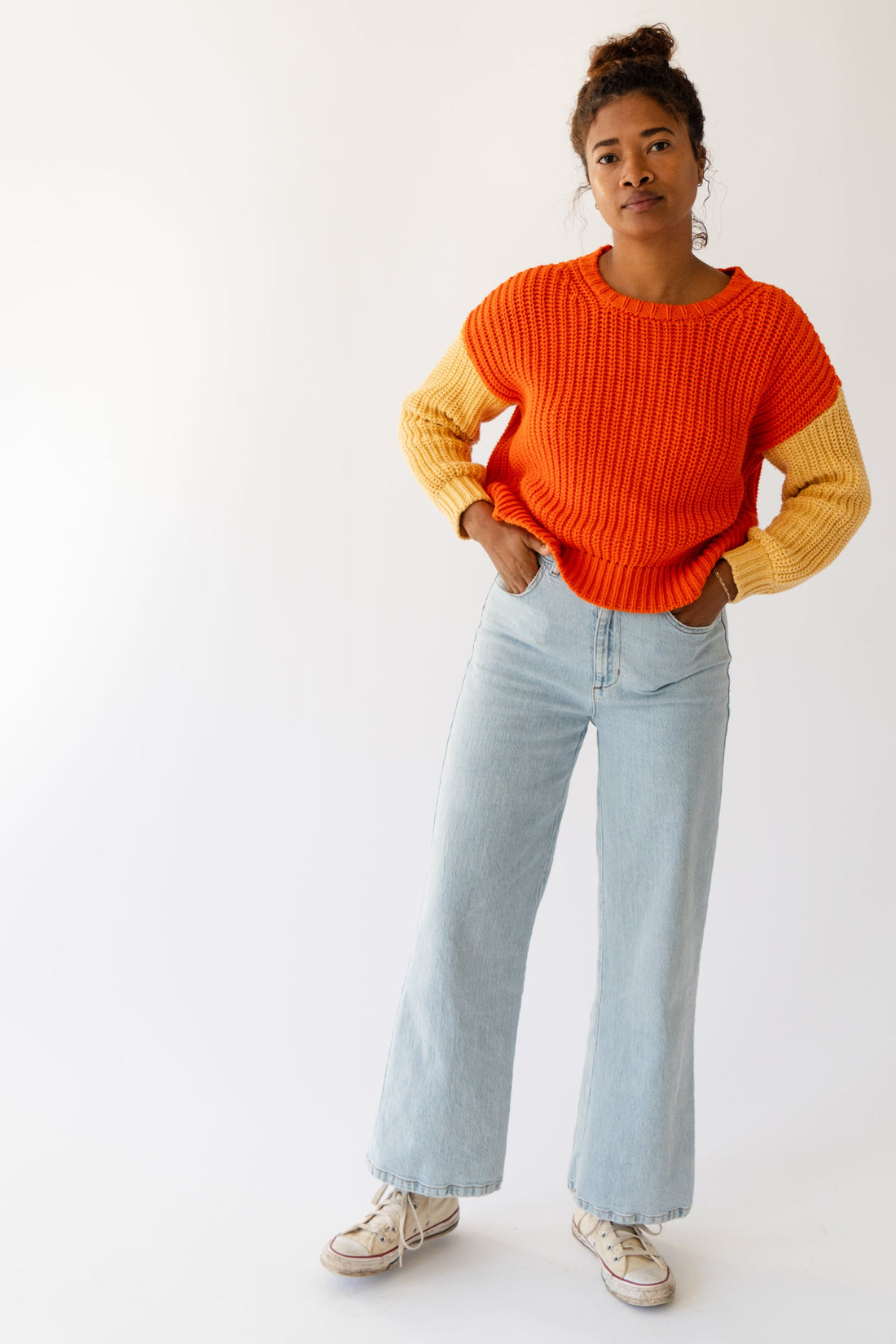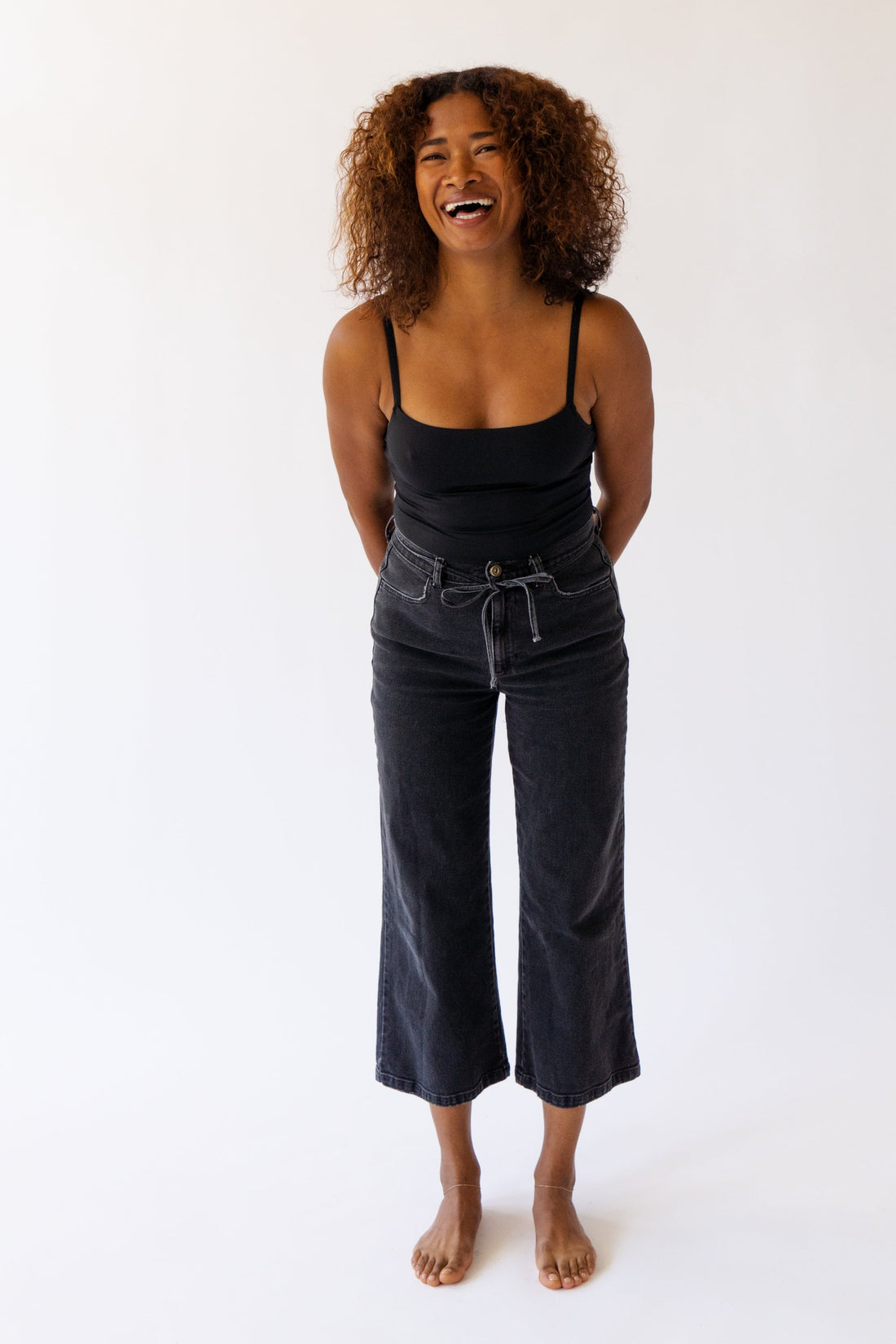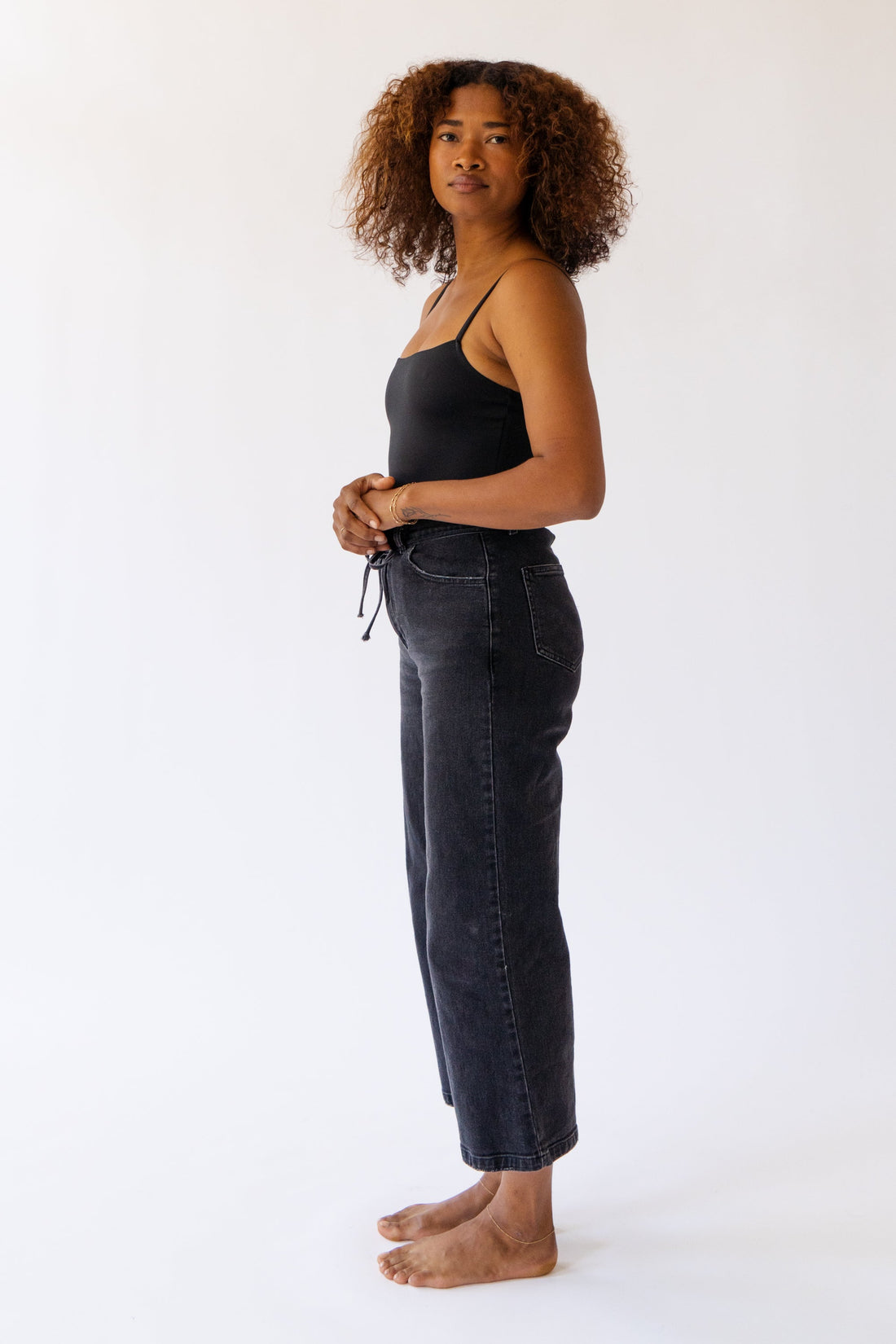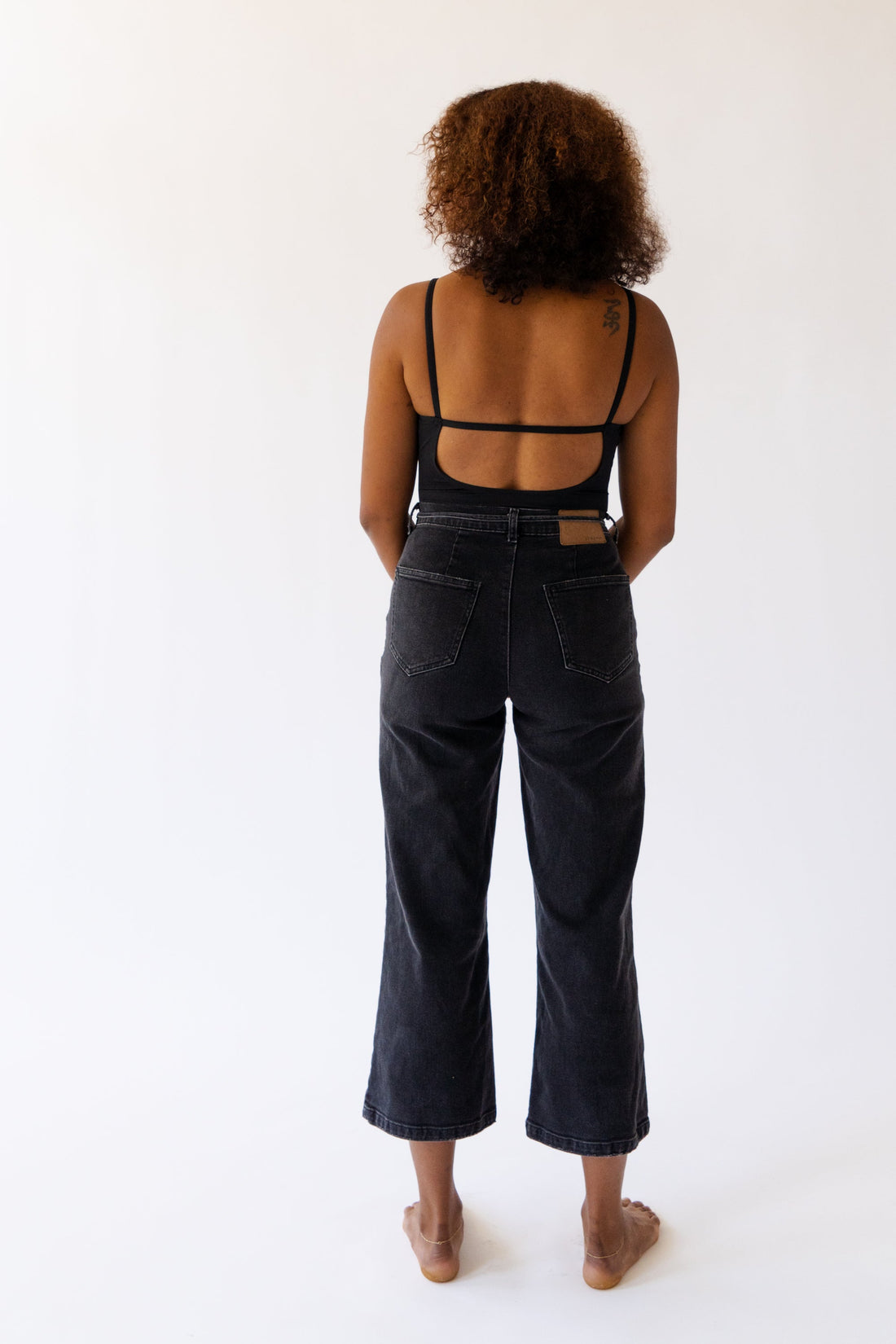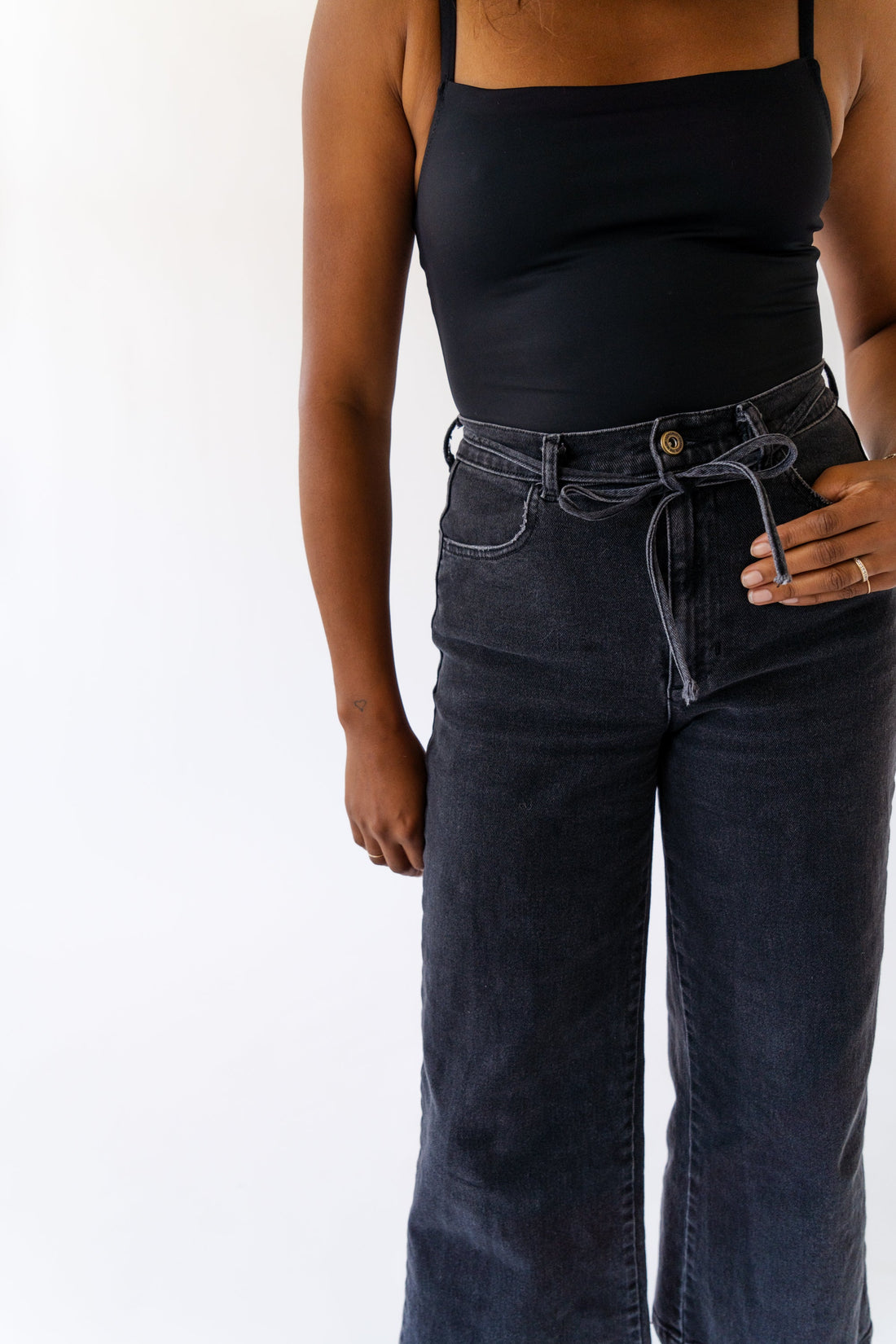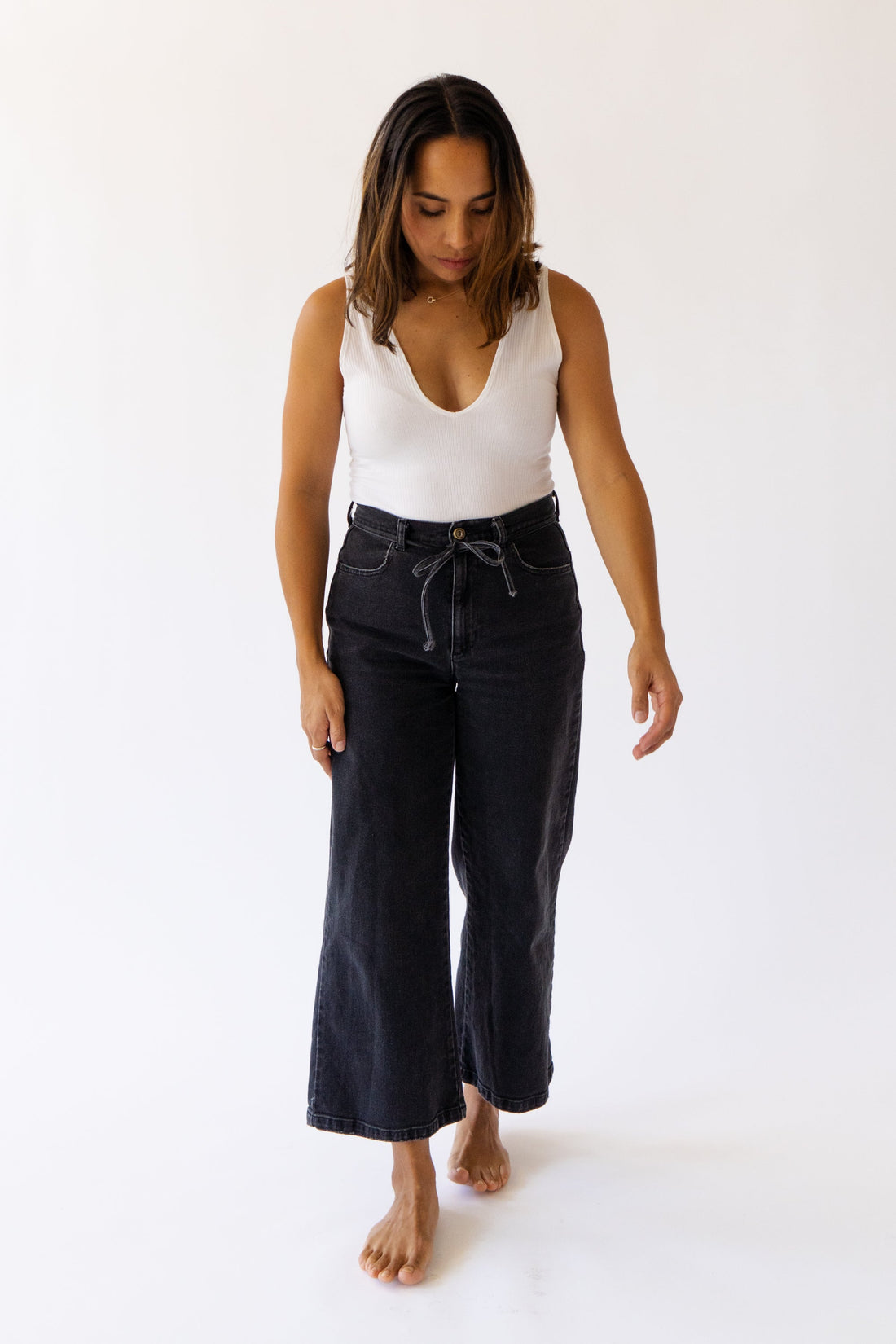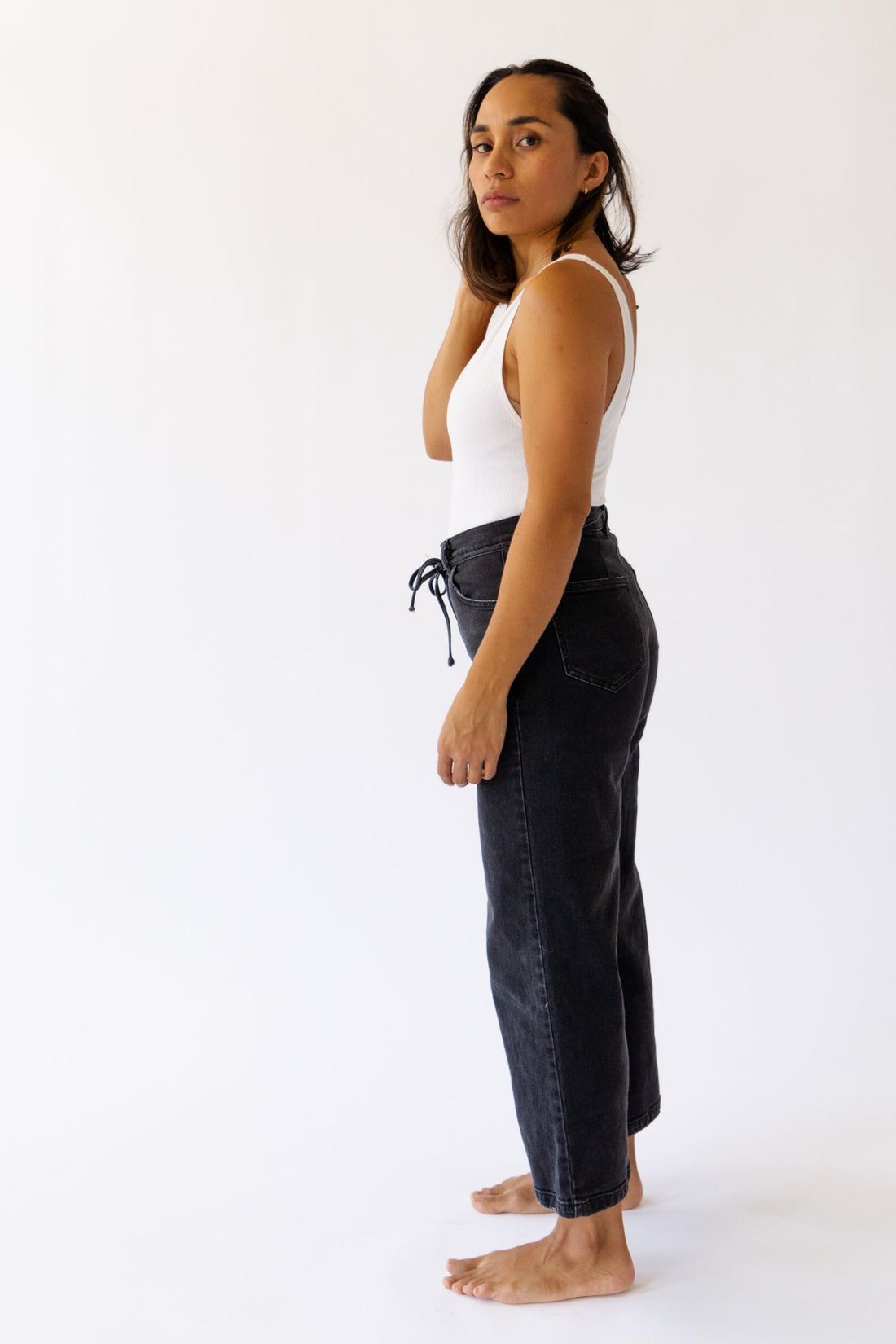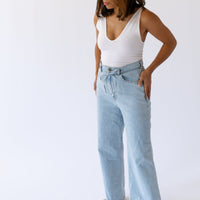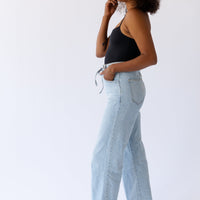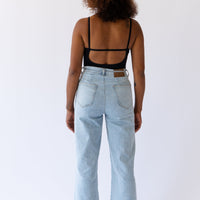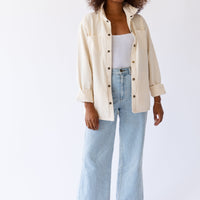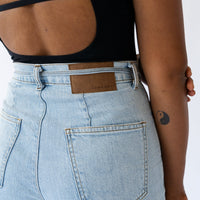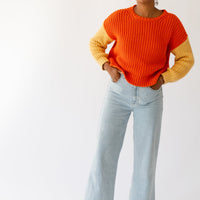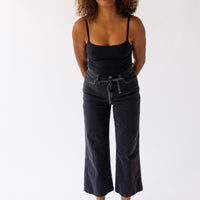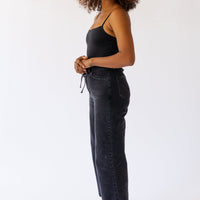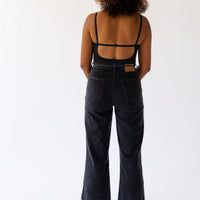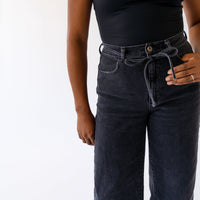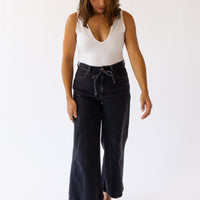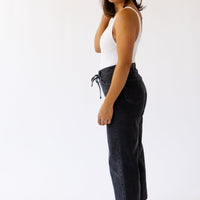 Our popular Sunrise Pant changed slightly into denim- added darts in the back, belt loops with a removable tie and readjusted and added pockets for better placement and wear, this pair on denim is a dream and pairs well with anything at all.
Indigo Bleach Denim: 96% Cotton, 4 % Recycled PES
Vintage Black Denim: 99 % Cotton, 1% Stretch 
wash cold and tumble low
MEASUREMENTS IN INCHES
* Note- please read measurements- the vintage black denim is running shorter than the bleached indigo. Vanessa (white top) is 5'2" and wearing a 28 in Bleached Indigo and 27 in Vintage Black Denim. Angelyne is 5'8" and wearing a 27 in Bleached Indigo and 26 in Vintage Black Denim. We recommend sizing down one size for Vintage Black. All measurements will vary slightly due to wash process.
VINTAGE BLACK
24
Waist: 28
Hip: 36
Length: 35
Rise: 10
Inseam: 25