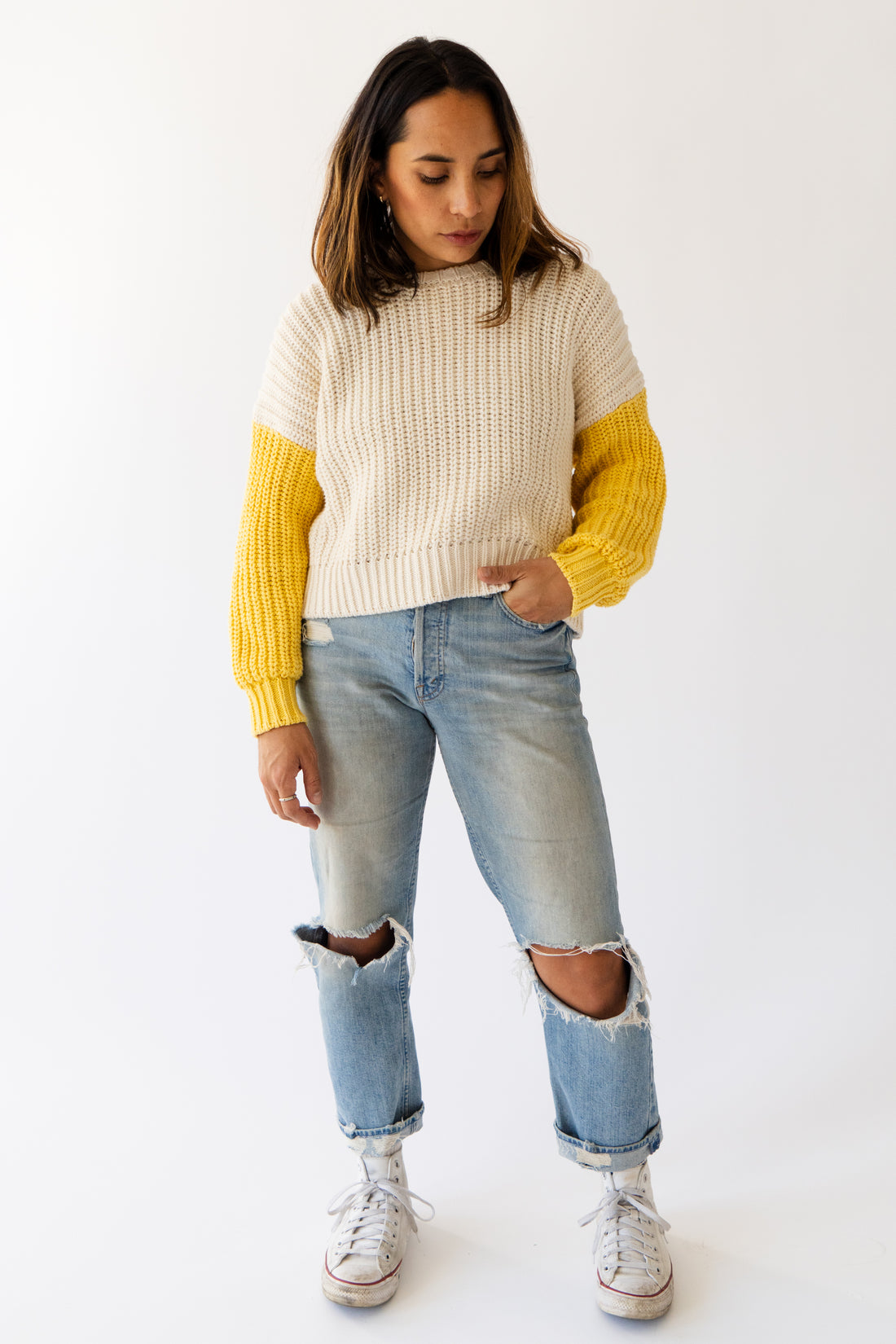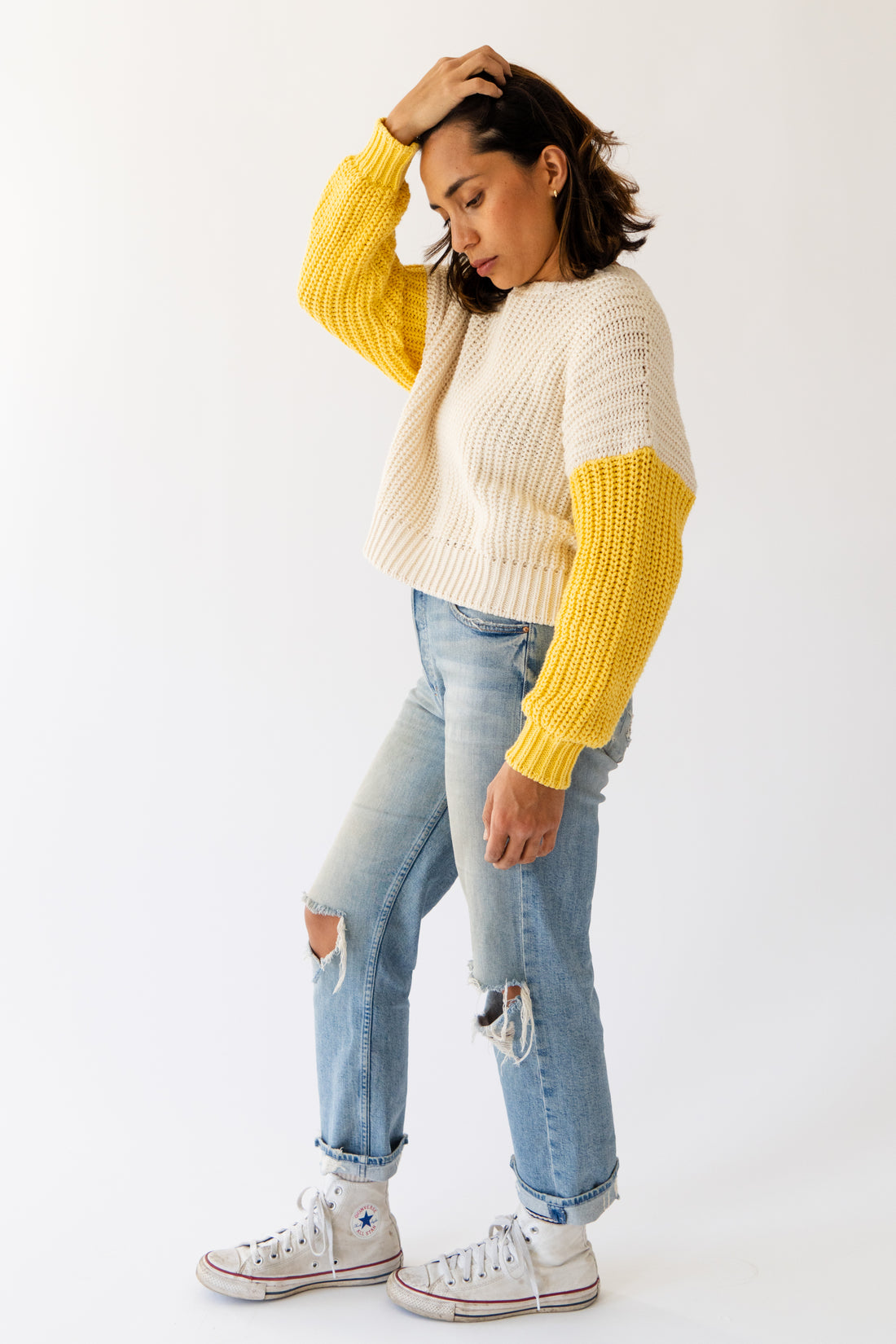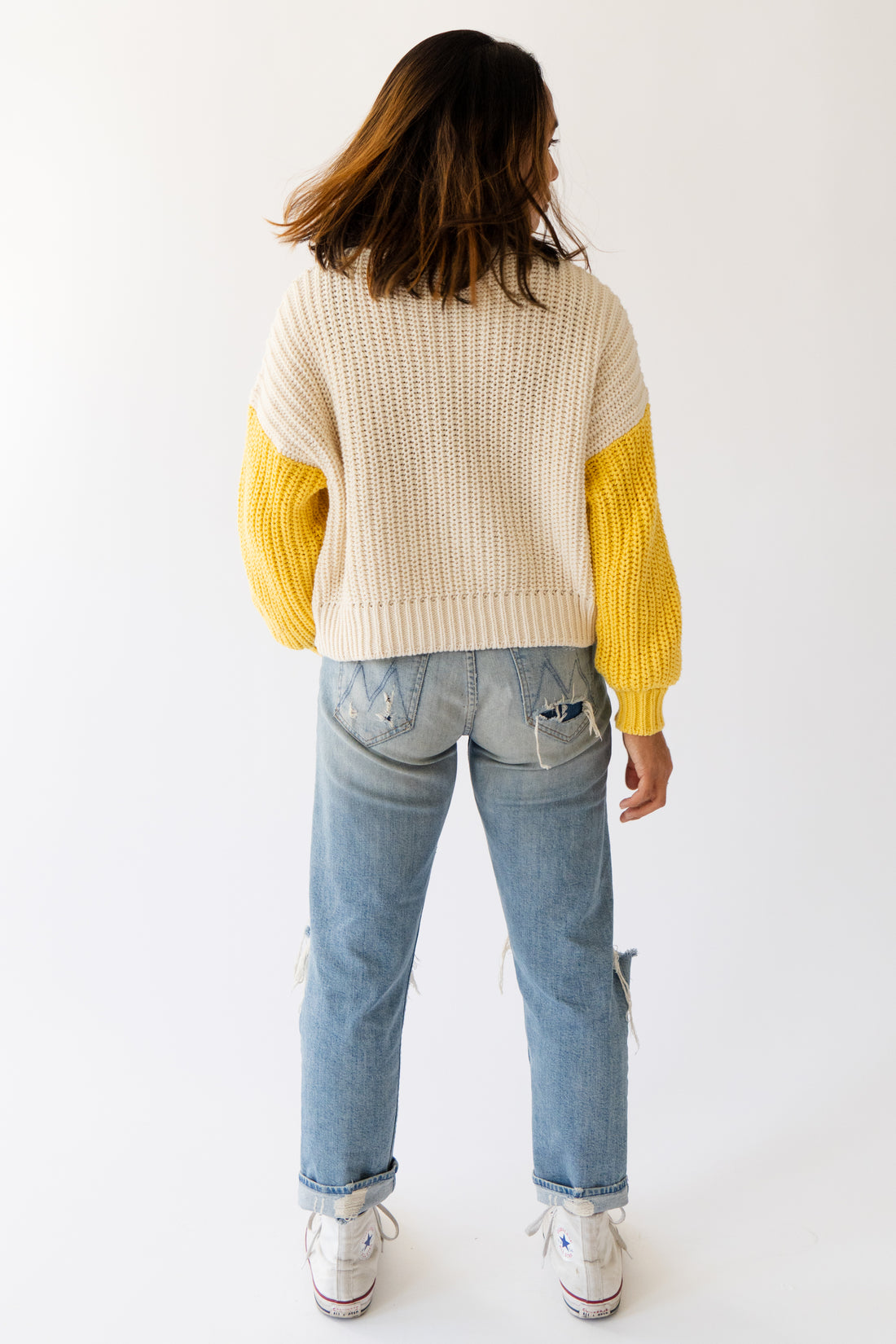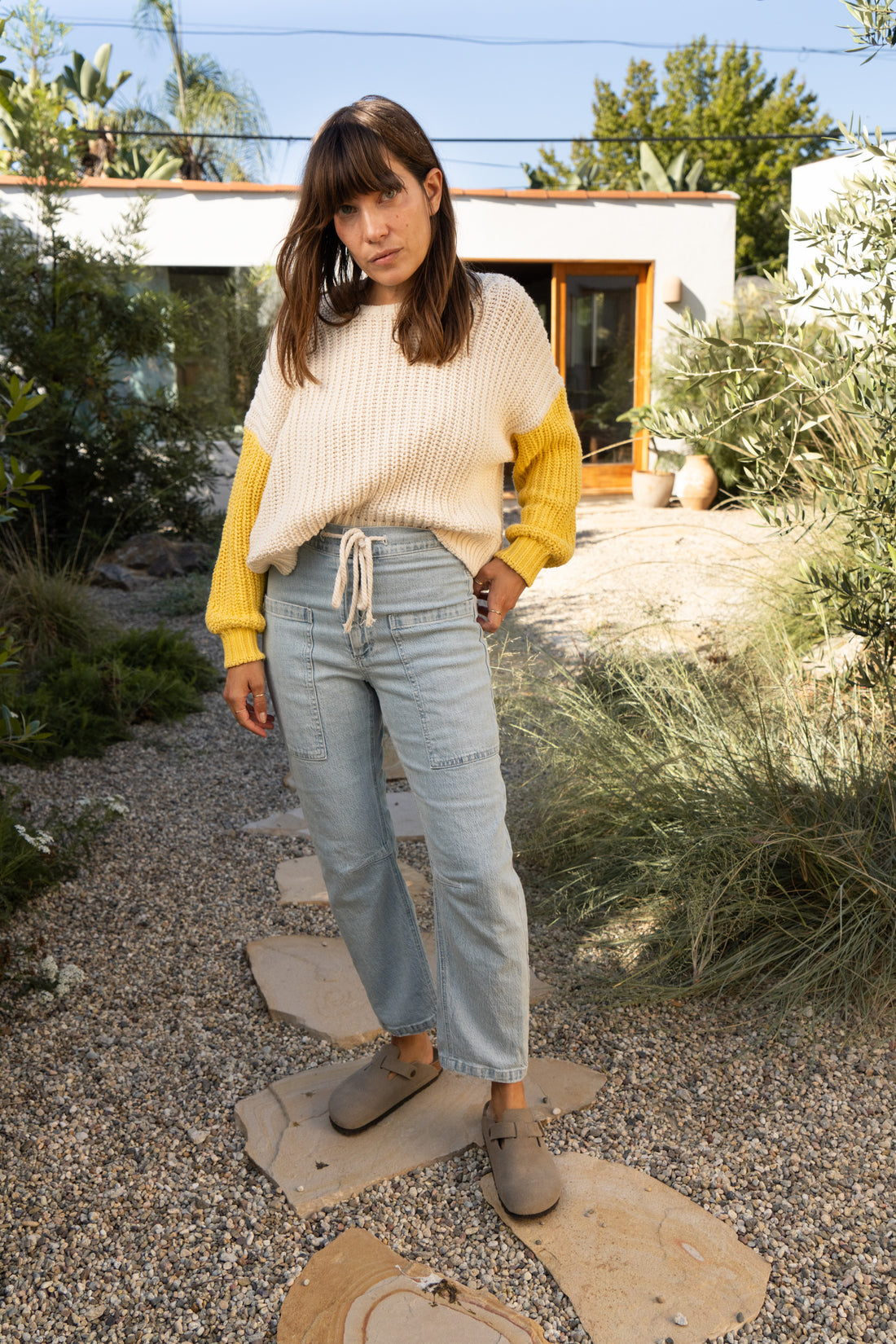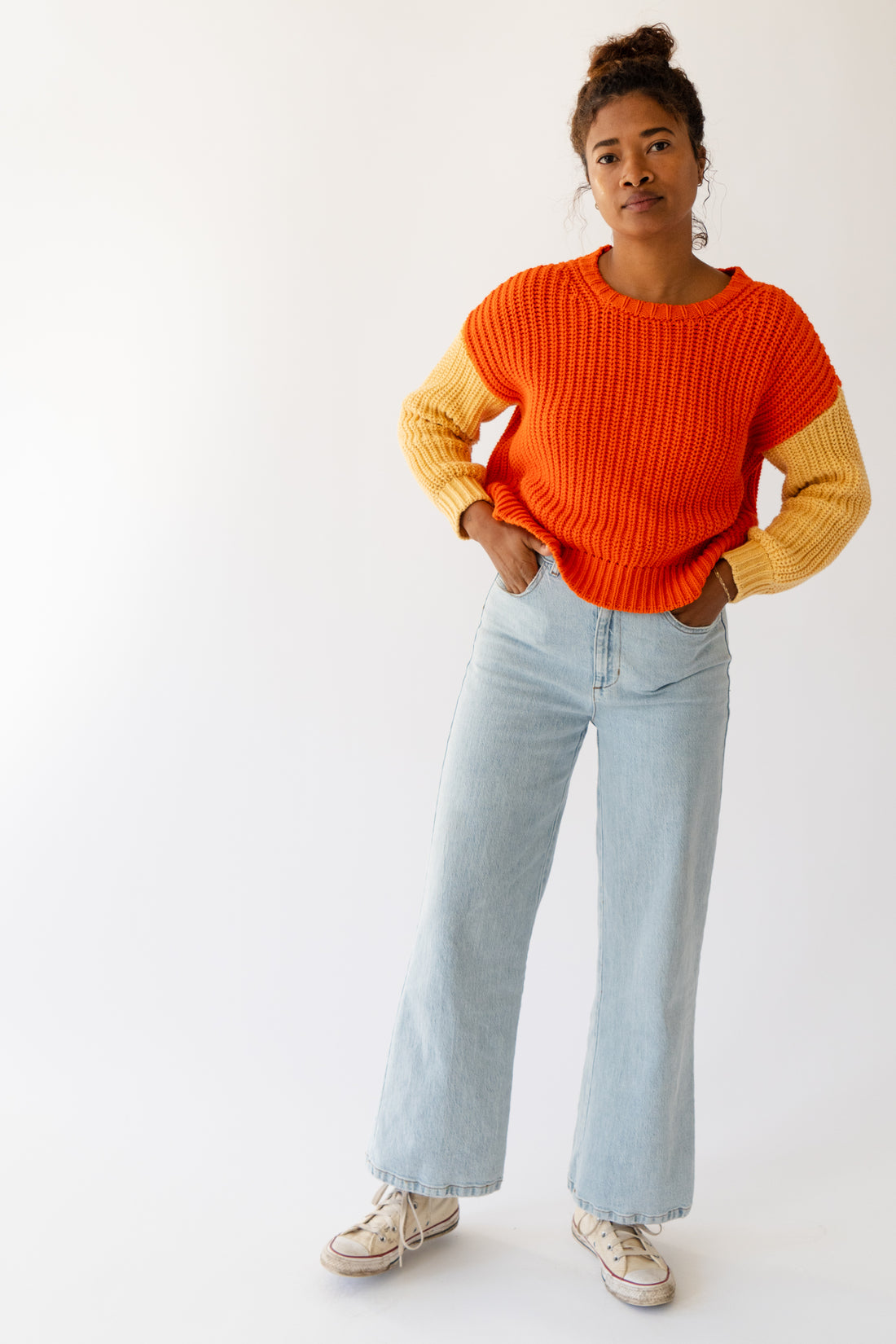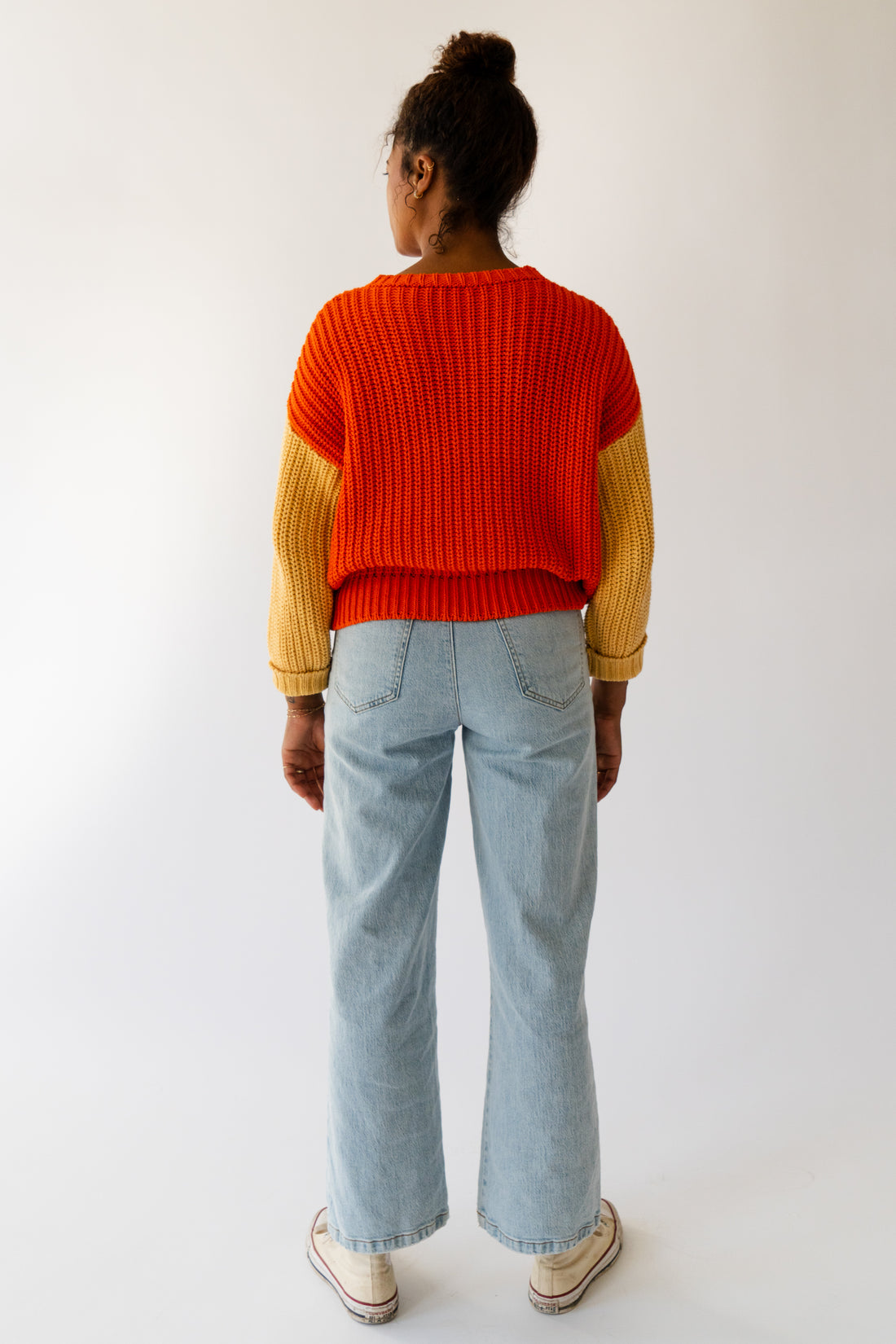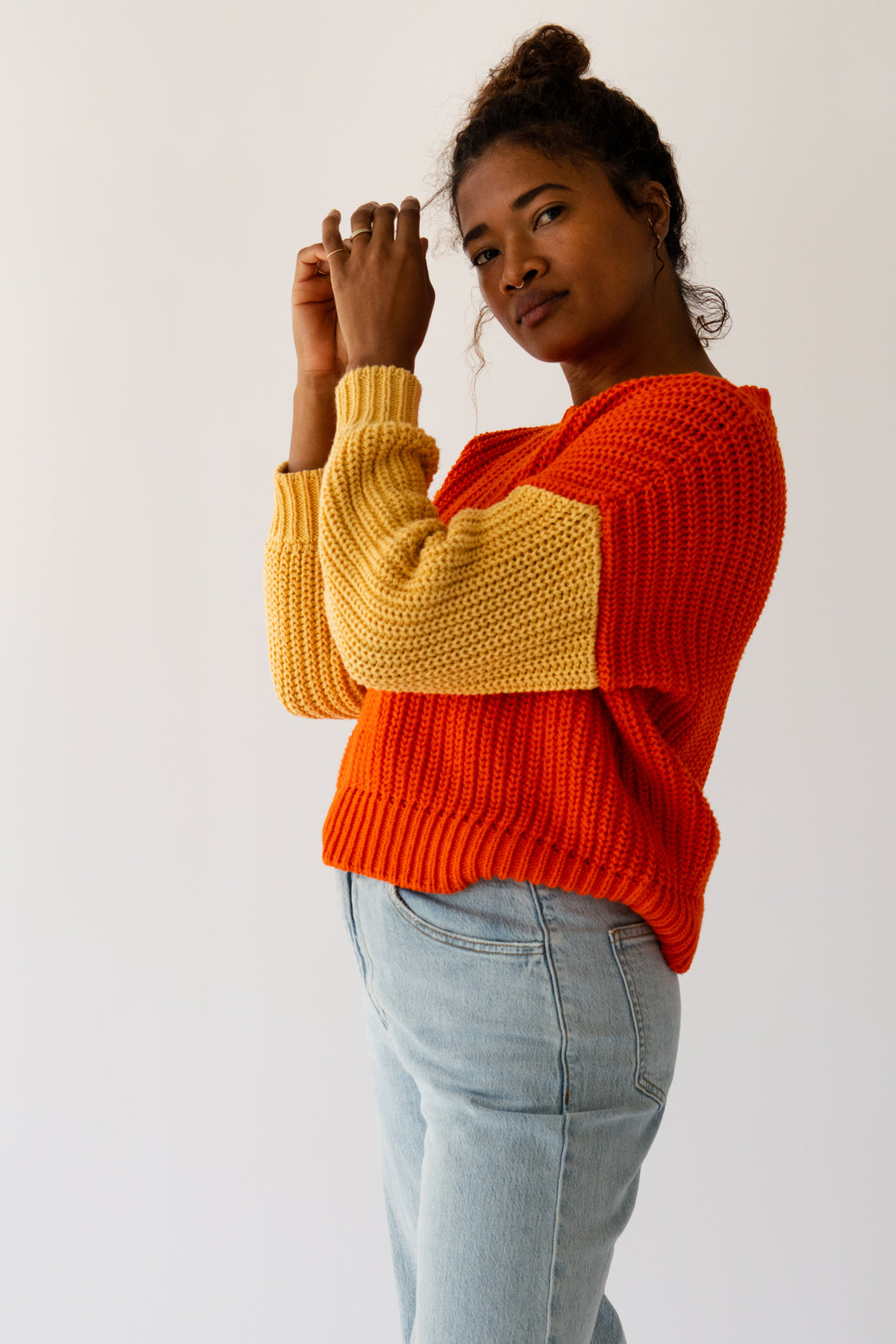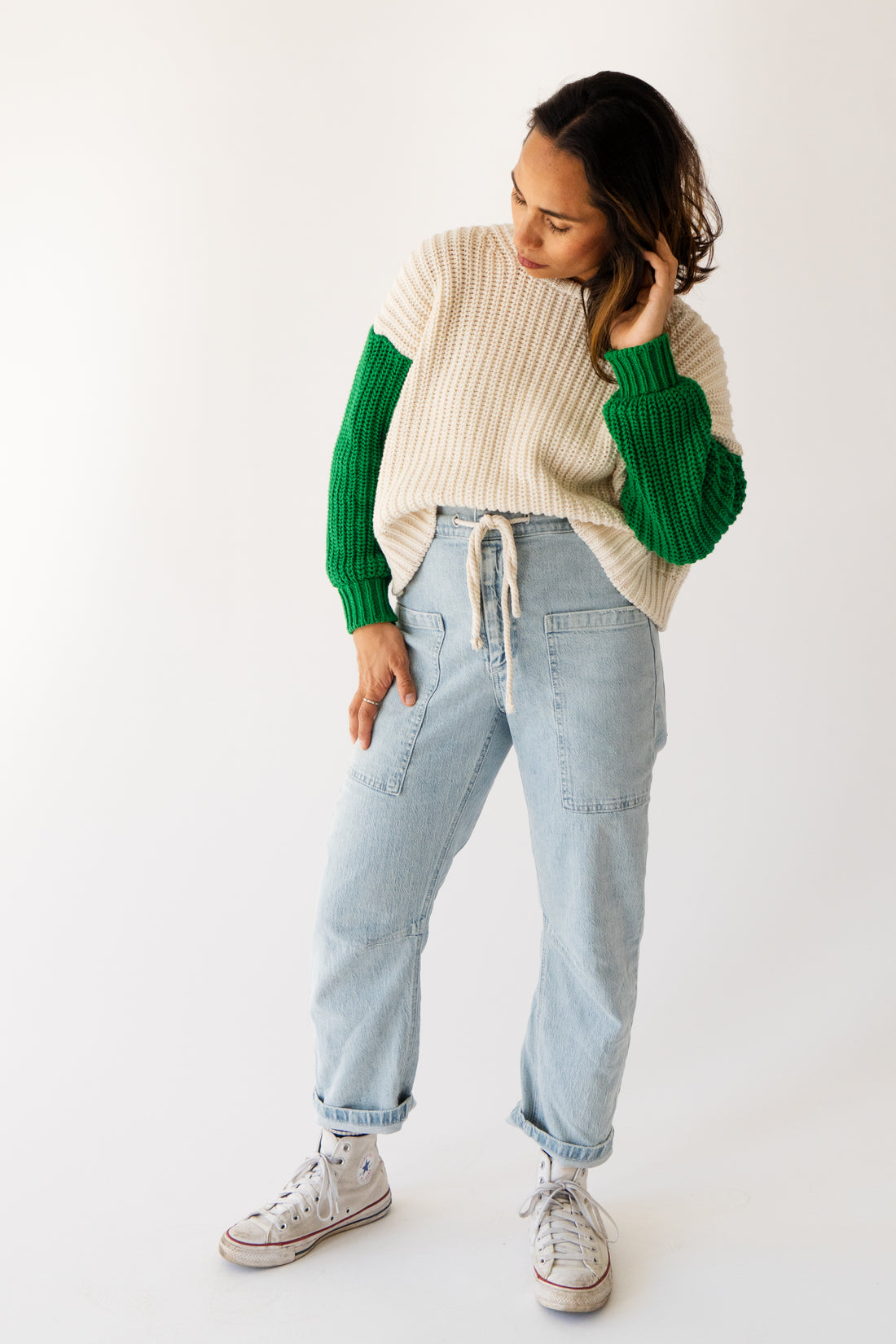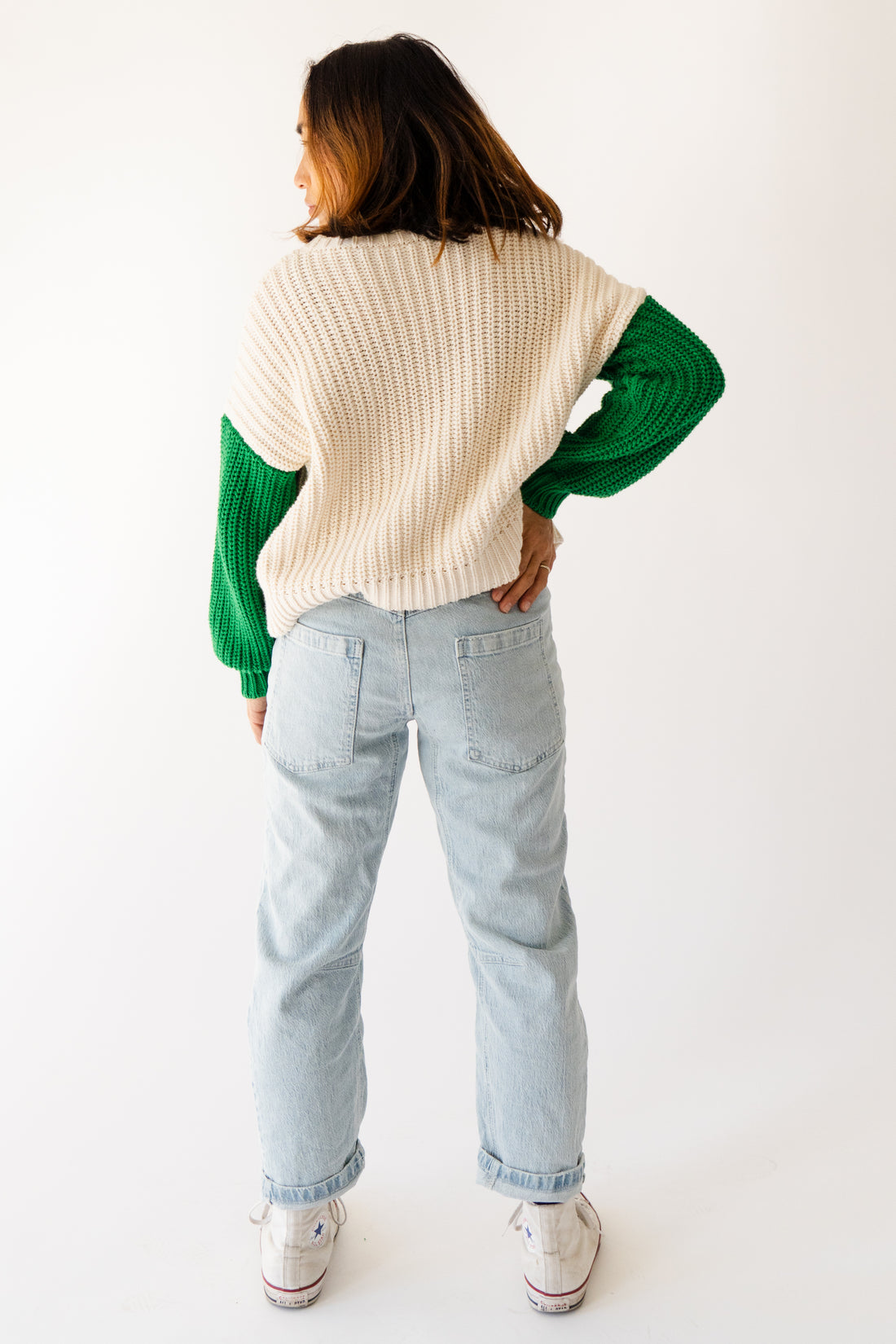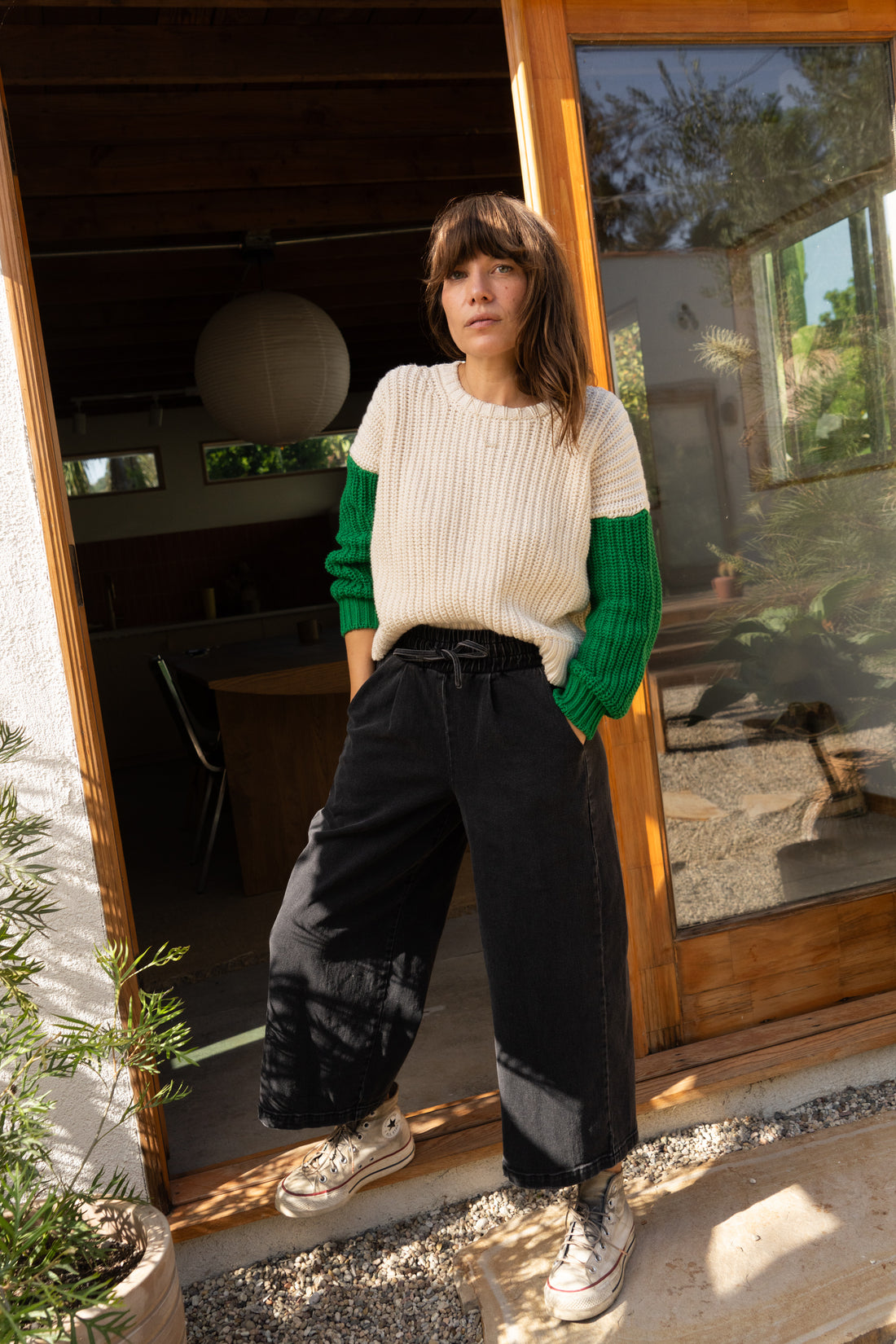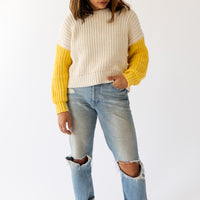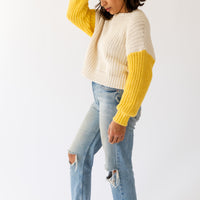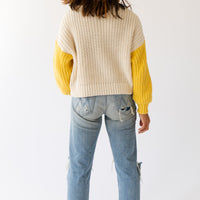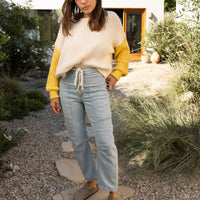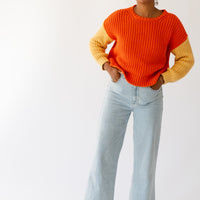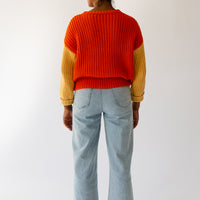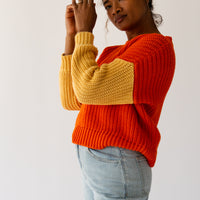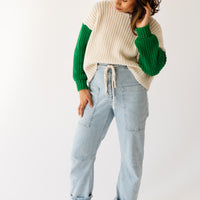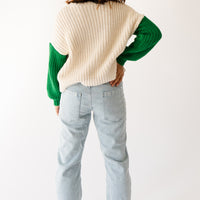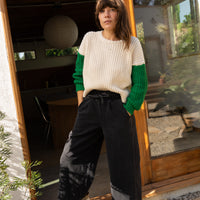 Colorblock Crewneck Sweater
Made of 100% cotton, our COLORBLOCK CREWNECKS are chunky sweater heaven. With a slight boxy & crop shape, this crewneck pairs with anything at all- denim, sweats and everything in between. 
100% Cotton
hand wash and lay dry

MEASUREMENTS IN INCHES:
All models wearing a size 1. Angelyne is 5'8" Vanessa (in yellow and green) is 5'2" and Amy (outdoor location) is 5'4".
1:
Front Length: 20
PTP: 24
Sleeve from top neck band to wrist: 28
2:
Length: 21
PTP: 25
Sleeve from top neck band to wrist: 28.5

3:
Length: 22
PTP: 26
Sleeve from top neck band to wrist: 29